Kristin Davis Opens Up About Adopting Black Children and Watching Them Experience Racism
Actress Kristin Davis has opened up about her experiences as a mother to black children.
Davis, best known for playing Charlotte York on HBO's Sex and The City, has adopted two children - a baby son, whom she adopted in 2018, and daughter Gemma Rose, 7, whom she adopted in 2011.
In a new sit-down interview (titled "Should White People Adopt Black Kids?"), Davis sat down with Jada Pinkett Smith and her mother Adrienne Banfield Norris for their series Red Table Talk on Facebook Watch.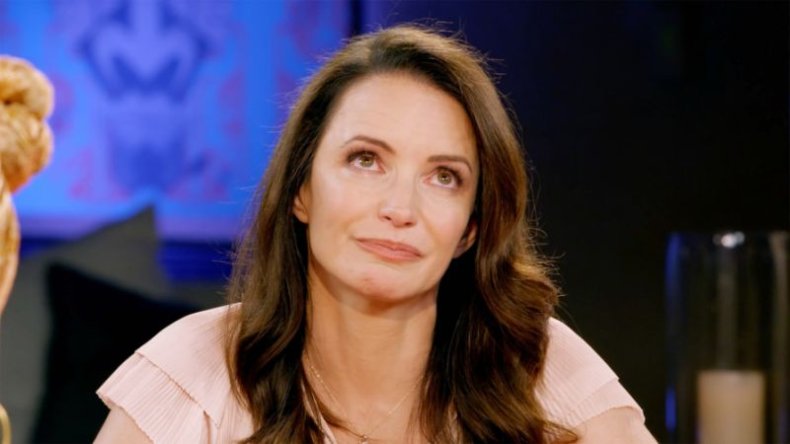 "Because my children are African American, I feel like it is my duty and my job to do as much research, as much work, build as many bridges as possible, because you are their community, and that is key, and that is so important," Davis said.
When asked about white privilege, Davis answered: "This is what I want to say, from a white person adopting [black children]: You absolutely do not fully understand. There's no doubt. There's no way you could."
"It's one thing to be watching [racism] happening to other people and it's another thing when it's your child. And you haven't personally been through it. It's a big issue," she added.
The 54-year-old actress tearfully recalled one of her first experiences with racism as a mother to a black child, when Gemma was just an infant. Davis was "horrified" after people remarked that her baby girl would become "a great basketball player" someday.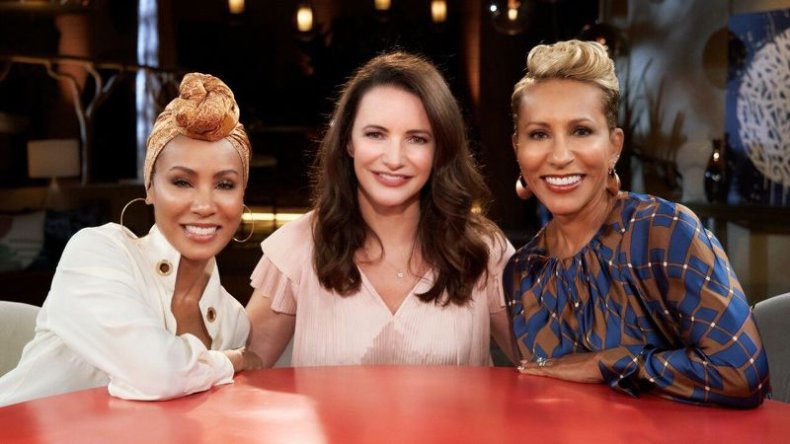 The actress said she soon after felt the effects of institutionalized racism. Davis described how she hit a turning point when she noticed her daughter wasn't being treated fairly on the playground of her mostly white school.
Davis went to school administrators about the issue, who dismissed her and said, "'We just see them all the same. We don't see color,'" the mother of two recalled.
"It was a very harsh moment of understanding," she shared. "I don't know how every person of color has gotten through this. I don't understand how you could take this every day."
"It lit a fire under me where I couldn't be relaxed or casual [about racism]," she continued. "But I will never be black, no matter how hard I try. ... That is the truth, and we have to accept it. And therefore I will never be able to say to Gemma, 'I understand how you feel because this happened to me.' "
"That's what's painful and hard," Davis added. "It made me on a mission to find a place where she was exposed to everything. It made me on a mission to put her in situations where I was the only white person."
Pinkett Smith noted wrapped up the conversation by thanking Davis for her openness and admitting to having preconceived notions about white parents adopting black children.
"I, at one point, had a very difficult time thinking of white families adopting black children, and I've gotten an education over the years from people that I know who have done it... there's so much that we didn't understand," she said, revealing that she had to fight against the idea that "black children only deserve black love."
"I had to open my mind and understand love is love," Pinket Smith concluded. "We'll be part of your village, one of your lifelines."