35,000 Pounds of Beef Recalled for Possible Plastic Contamination
After blue, hard plastic pieces were found in beef, over 35,000 pounds of raw ground beef produced by JBS USA were recalled this week. About half of the recalled meat was Kroger ground beef.
"We are aware of the JBS recall and have verified that none of these products are in our stores today," Kroger spokesperson Kristal Howard told Newsweek in a statement. "We encourage customers to check their freezers for the potentially affected products and not to consume them but throw them away or return them to their place of purchase for a full refund."
Produced on March 22, 2018, the recalled beef items were stamped with "EST. 34176" inside the USDA mark of inspection, according to the U.S. Department of Agriculture's Food Safety and Inspection Service. They had a sell-by date of April 9, 2018 and were then shipped to distribution centers in Virginia and Indiana to be sold at various retail locations.
Kroger's Mid-Atlantic division has stores in North Carolina, eastern West Virginia and Virginia. All removed potentially affected products from shelves, Howard noted.
"Kroger stores in Indiana and Illinois, and Food 4 Less and Jay C stores in the Midwest received only two [products] of 80/20 ground beef (1 pound and 3 pound packages) that are included in the JBS recall," Howard said. "Neither of these products are in our stores today."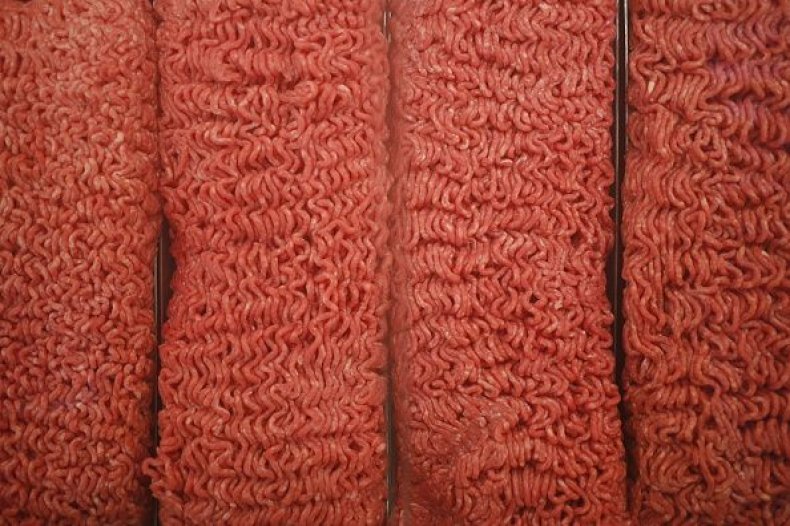 According to the USDA, there have been no confirmed reports of adverse reactions from the consumption of the beef products.
The recall comes as the U.S. Food and Drug Administration and Centers for Disease Control and Prevention (CDC) opened an investigation over a multistate outbreak of E. coli infection linked to romaine lettuce. It has already killed one person in California.