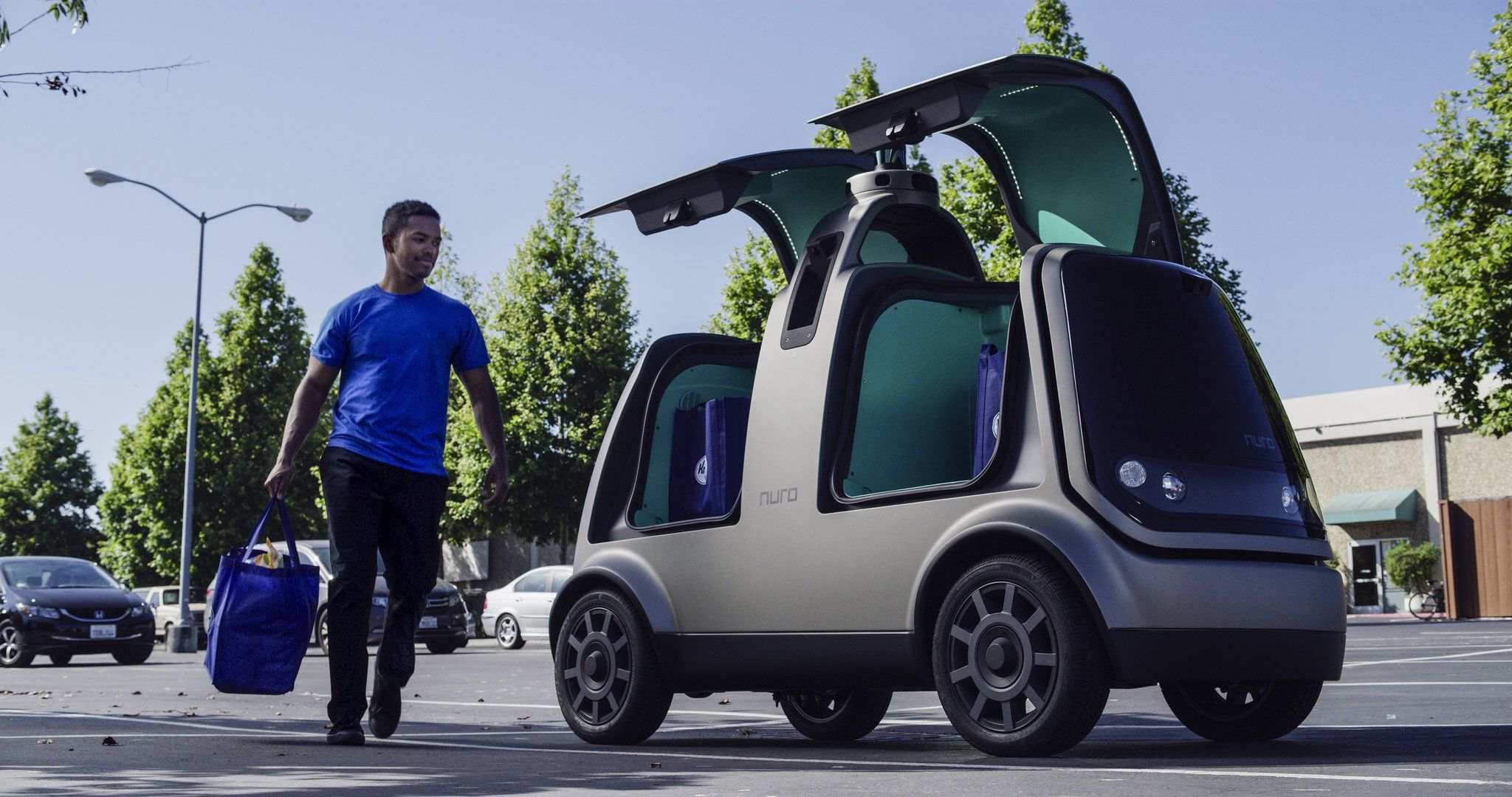 The era of getting mad at your delivery driver for being late or getting lost is ending, as you'll soon have robots to blame for your melted ice cream. Kroger, the nation's largest grocery store chain, announced this week that it had launched its first deliveries to customers using self-driving delivery vehicles in the Houston area.
The autonomous vehicle program at Kroger is part of a partnership with robotics company Nuro. The two shared the news of the first public test of Nuro's self-driving fleet on Wednesday.
"Nuro's initial application of transporting goods through self-driving technology has allowed us to build a real service and have an immediate impact on communities," Dave Ferguson, the co-founder of Nuro, said in a statement.
"We are excited to introduce Houston to our time-saving service that provides customers with their groceries quickly and safely," he added.
The initial tests in Houston will be done with Toyota Prius vehicles that have been fitted with technology from Nuro. Next year, the company plans to start using Nuro's custom self-driving delivery vans: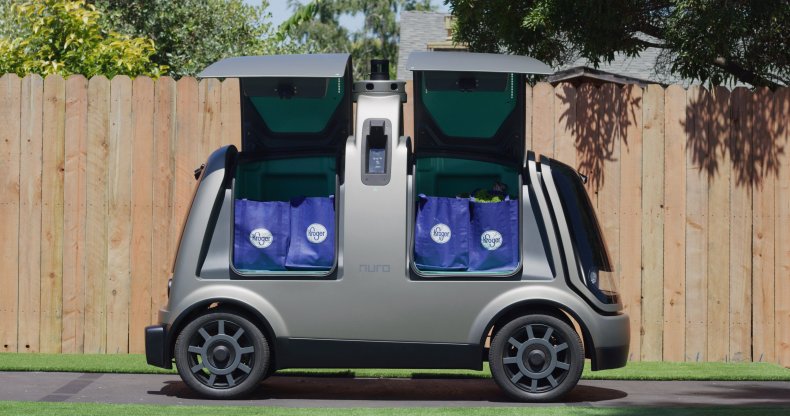 Currently, only one Houston Kroger, located at 10306 South Post Oak Road, is offering the Nuro delivery service. A second location, 5150 Buffalo Speedway, will soon join in the self-driving showcase.
If this partnership is successful, Nuro could be thrust toward the fore of the increasingly competitive autonomous vehicle business. Kroger operates around 2,800 stores nationwide under its own brand and several others, including Ralphs, Dillons, Smith's, King Soopers, Fry's and Harris Teeter, just to name a few.
For Kroger, being able to deliver groceries locally within a few hours of an online order would allow it to compete with Amazon, which has used its acquisition of Whole Foods to allow it to reach more grocery customers, and online delivery giants like Peapod and FreshDirect.
From groceries to package deliveries to cargo to taxis, it is largely agreed that self-driving vehicles are at some point going to be the standard, rather than the exception. The question is when, and what will the growing pains be to get to that point.
Multiple companies have aimed to implement autonomous driving technology, but it has previously proven to have faults. In March 2018, Uber was testing out driverless cars in Tempe, Arizona, when one such vehicle struck and killed 49-year-old Elaine Herzberg. It was reported the car was going around 40 miles per hour at the time of the incident. There was reportedly a safety driver in the driver's seat at the time.
Arizona prosecutors announced last month that there was not enough evidence to formally charge Uber for the incident, according to The New York Times.
Herzberg's death is believed to be the first fatality of a pedestrian involving self-driving cars. Following the incident, Uber stopped testing of its self-driving cars, however, resumed in December 2018 "at reduced speeds and in less-challenging environments."
As previously reported, a poll in February 2018 of over 3,000 U.S. adults by consultancy firm Gallup found that 59 percent of Americans would be uncomfortable riding in a self-driving car, while a further 54 percent said they would be unlikely to use a self-driving vehicle. That figure spiked to 69 percent when respondents were asked if they would be uneasy sharing the road with self-driving trucks.
Dr. Antonio Espingardeiro, a member of the New York-based Institute of Electrical and Electronics Engineers' (IEEE) Robotics and Automation Society, pointed out that "in practical terms, autonomous self-driving cars have already driven millions of miles without major issues."
"To build trust we need successful case studies where robots make a difference: easier, safer, faster and less painful are keywords that demonstrate the full potential of robotics."
Professor Kevin Curran, a senior member of the IEEE and professor of cybersecurity at Ulster University, added that in the end, driving manually will seem "ridiculous" in a world where devices have taken over from menial tasks and we are "engrossed in cyberspace." The timeframe for this, however, is anyone's guess.
"It is worth noting that driverless vehicles open up new possibilities, such as allowing those who are not legally eligible to drive, for example, convicted drink drivers, younger people, older people, and those with disabilities," he added.