Kroger Shrimp Recall: Supermarket Pulls Products, Warns They Could Be Undercooked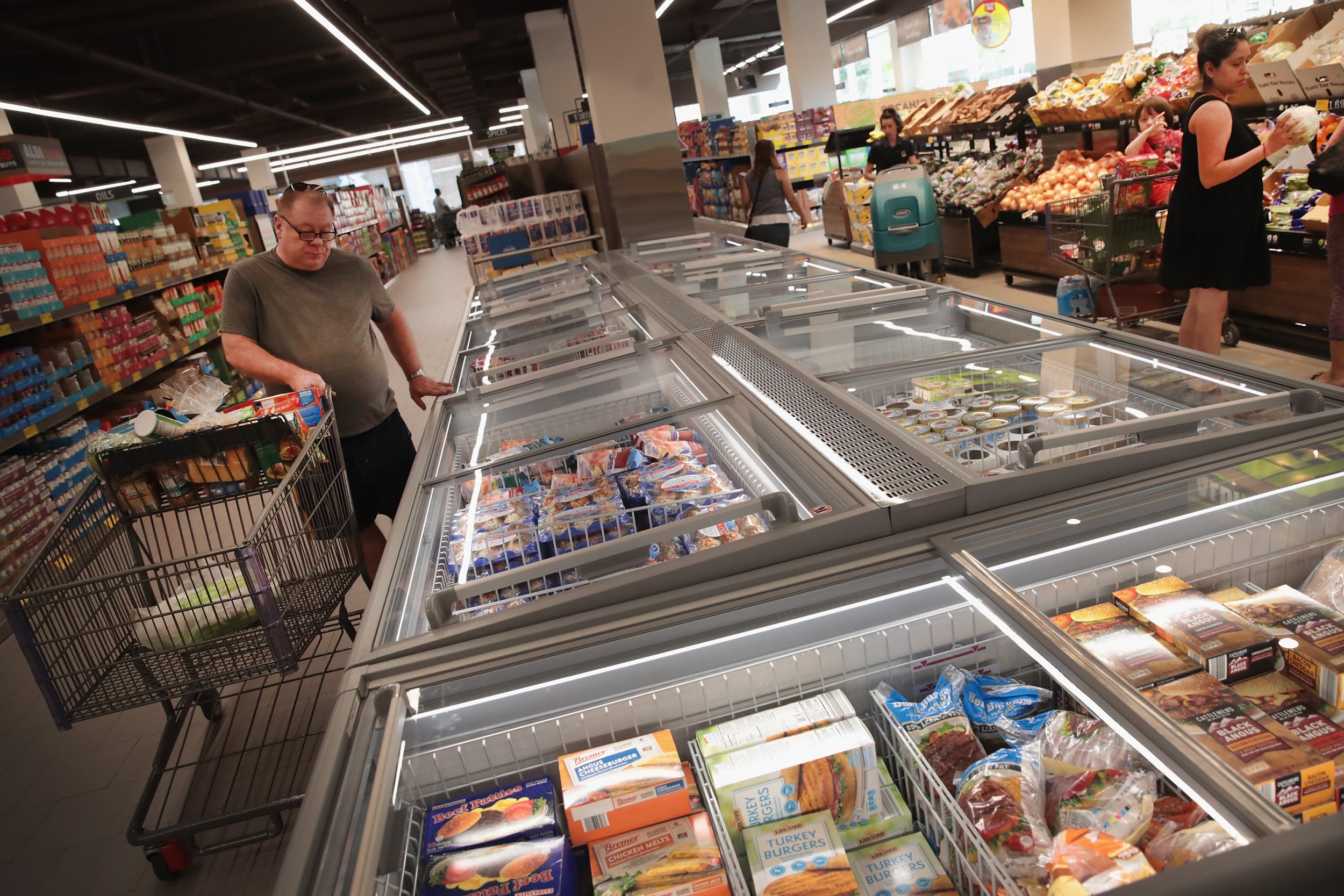 Retail giant Kroger became the latest supermarket chain to issue a recall for some of its food items due to a potential health hazard. The company said on Friday that it was recalling multiple shrimp products, as they may be undercooked, which could cause illness for consumers.
"The product may be undercooked, which could result in contamination by spoilage organisms or pathogens," it said in a statement, adding the recalls affected Kroger stores in central and Northwest Ohio, Northwestern Virginia panhandle, Michigan, KingSoopers, Frys and Smiths.
The company has urged customers who have purchased any of the items that have been recalled to return the products for a full refund.
A full list of the items recalled can be found on Kroger's website and they include:
Sand Bar Peeled / Cooked Shrimp 26/30 CPTO UPC 11110-64115
Shrimp Cooked, Tail-On 26/30 Frozen Service Case UPC 69439-XXXXX
Shrimp Grab & Go Service Case UPC 69447-XXXXX
Shrimp Cooked 26/30 Seasoned Service Case UPC 69472-XXXXX
Shrimp Cooked Tail-On 26/30 Frozen Service Case UPC 89439-XXXXX
Shrimp 26/30 Cooked Service Case UPC 89461-XXXXX
Shrimp Cooked 26/30 Seasoned Service Case UPC 98107-XXXXX
Shrimp Cocktail 26/30 UPC 99479-5XXXX
Peeled Cooked Shrimp 26/30 UPC 40401-370681
The recall is the latest in a series of similar actions taken by food suppliers across the U.S. over the last few months. Earlier this month, residents nationwide were asked to check their pantries and shelves for Del Monte canned corn after underprocessing issues sparked health concerns.
The Food and Drug Administration's (FDA) recall included 64,242 cases of Fiesta Corn seasoned with red and green peppers. The recall was issued due to underprocessing during the commercial sterilization process, which could result in contamination by spoilage organisms or pathogens.
In October, the U.S. Department of Agriculture's Food Safety and Inspection Service (FSIS) reported that several ready-to-eat meat and poultry products found in Harris Teeter and Trader Joe's stores nationwide, including Harris Teeter's Bacon, Egg and Cheese Burrito, were being recalled due to possible salmonella and listeria contamination.
A month later, the FDA announced Ukrop's Homestyle Foods had voluntarily chosen to recall its baked potatoes with cheddar cheese and bacon, as the product was mislabeled as "herb-roasted potatoes."
In the same month, nearly 30,000 pounds of sausage were taken off the market amid fears the products contained pieces of metal. The United States Department of Agriculture announced that 23.4-oz. Jimmy Dean Heat 'n Serve Original Sausage Links, made with pork and turkey, could contain pieces of metal.