Kroger Recalls These Cheese Dips Because of Possible Salmonella, FDA Says
The Delta division of Kroger grocery stores—which covers 104 stores surrounding Memphis, Tennessee—has recalled cheese dips sold in its delis for potential salmonella contamination.
Salmonella is a bacteria that can cause fever, chills, diarrhea, stomach pain and other issues, although the grocer has said that no customer illnesses have been confirmed of yet.
In a company announcement shared on August 12 by the U.S. Food and Drug Administration (FDA), Kroger wrote that an onion supplier, Onions 52, had received onions grown and shipped by the California-based company Thomson International, Inc., whose onions had been implicated in a recent salmonella-related outbreak.
While Kroger quickly removed the possibly affected onions from its produce shelves, some store delis may have used the onions as ingredients in their cheese dips and spreads.
"The dips, which are in plastic containers, were sold between May 15, 2020 and August 6, 2020," the company wrote.
The 17 store items impacted include various cheese spread and cheese dip products with "Deli," "Jarlsberg" and "Murray's" included in their names as well as the jalapeño, bacon, bacon chive, southwestern, applewood, and blue cheese flavor varieties.
The company said it has removed the potentially contaminated items from its shelves and initiated a customer recall notification system to alert customers who may have purchased them. Customers can return their items for replacements or refunds.
Newsweek reached out to Kroger for comment.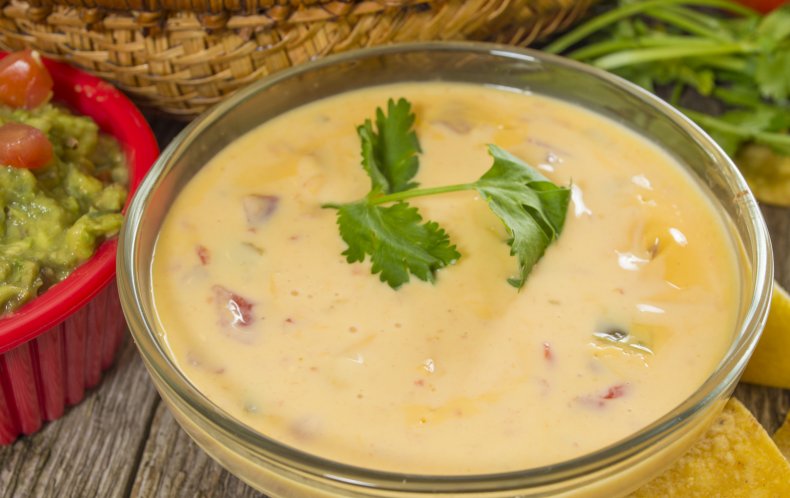 While salmonella is usually associated with beef, poultry, milk, eggs and other foods extracted directly from animals, the bacteria is caused by animal feces whose small particles can enter produce on farms and factories as well.
Salmonella's symptoms usually appear six to 72 hours after ingestion, and the resulting salmonellosis is survivable. Salmonellosis' symptoms usually last two to 10 days, but the bacteria can cause serious and sometimes fatal infections in young kids, elderly people, and those who are frail or have weakened immune systems.
Salmonella's symptoms include fever, chills, headaches, muscle aches, nausea, vomiting, abdominal pain, inflammation of the urethra and eyes and possibly bloody diarrhea. If the bacteria gets into the bloodstream, it can create more severe illnesses like arterial infections, endocarditis (inflammation of the heart valves) and arthritis.
Salmonellosis isn't treated with antibiotics. In fact, antibiotics can worsen the condition. Because the body tries to flush salmonella out of its systems through diarrhea, people with salmonellosis often need fluids to help prevent dehydration. Pain relievers and fever reducers can help make lessen muscle aches and headaches associated with the infection.
Salmonellosis has a low fatality rate with, fewer than one percent of people having it dying from it.