Kroger Replaces $2 an Hour 'Hero Pay' Increase With One-Time $400 Bonus
This Sunday, Kroger will end its $2 an hour "hero pay" bonus for workers who risked possible coronavirus exposure by operating its grocery stores during the ongoing coronavirus epidemic.
But amid criticism for discontinuing the bonus, the grocery chain announced on Friday that it will give employees a one-time "Thank You Pay" bonus of $400 to full-time employees and $200 to part-time employees as they return to their regular pay rates.
The pay will be issued in two installments, on May 30 and June 18, and will cost the company an estimated $130 million in order to compensate anywhere from 325,000 to 650,000 store associates.
"Our associates have been instrumental in feeding America while also helping to flatten the curve during the initial phases of the pandemic," said Rodney McMullen, Kroger's chairman and CEO. "To recognize and thank our associates for their incredible work during this historic time, we offered special pay in March, April and May."
Kroger's decision to offer Thank You Pay follows criticism this week from seven locals of the United Food and Commercial Workers International (UFCW), a union representing over 55,000 workers at Kroger-owned chains like Fred Meyer, QFC, Pick 'n Save, Ralphs, Food 4 Less and others in California, Colorado, Oregon, Washington and Wyoming.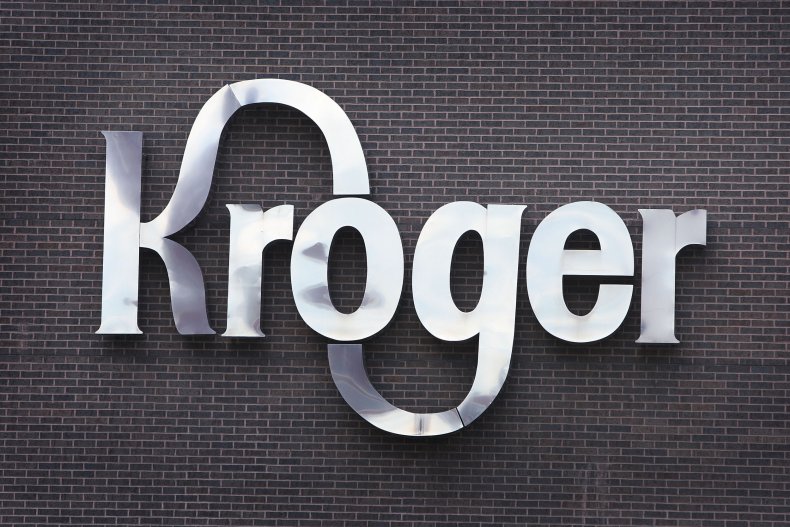 UFCW members criticized Kroger for discontinuing the pay even though the company has experienced record-high profits during the epidemic. The UFCW said McMullen received a 21 percent compensation increase of $2.5 million last year, bringing McMullen's total 2019 compensation to $14.5 million—the second-highest pay for any CEO of a public company.
"Just because states start to reopen doesn't mean the dangers from COVID are less severe," wrote Kim Cordova, president of UFCW 7, in a statement. "Instead, grocery workers' jobs become more dangerous as customer traffic increases."
"We're already seeing a startling uptick in the number of essential grocery workers testing positive for COVID-19. These heroes provided and served their communities without hesitation. These #EssentialHeroes are asking for fair pay and safe stores," she continued.
Amidst criticism, Kroger highlighted ways it's supporting and protecting workers during the pandemic. Such efforts include COVID-19 testing for employees, emergency leave and paid time off for workers with symptoms or confirmed coronavirus cases, healthcare coverage, mental health resources, and $5 million to help employees experiencing economic hardship through its Helping Hands fund, according to Supermarket News.
The chain also said it supplies face masks to workers, encourages shoppers to wear them, limits the number of shoppers allowed into stores at certain times and uses plexiglass shields and floor decals to help people stay distanced from one another.
It has also its expanded contactless payment and pickup options through online ordering, pickup service and direct-to-home shipping.
Newsweek reached out to Kroger for further information. This story will be updated with any response.