Kroger Shooter Gregory A. Bush Could Get Second Life Sentence On Hate Crime Charges
Gregory A. Bush pleaded guilty on Thursday to hate crime charges after shootings at a Jeffersontown, Kentucky grocery store in October 2018, and could be given a second life sentence in prison.
In federal court on Thursday, Bush admitted to murdering two people with an attempt to murder a third on October 24th, 2018. Bush was currently serving a life term in state prison for murder, attempted murder, and wanton endangerment for the shooting.
Armed with a .40-caliber pistol, Bush walked into the Jeffersontown Kroger and followed Maurice Stallard, a Black man, who was with his grandson down a store aisle. He shot the victim in the back of the head and in the torso.
In the grocery store parking lot, Bush shot his second victim, Vickie Jones, a Black woman, also in the head and torso. The third attempted murder occurred when a bystander lawfully carrying a gun, questioned him. Bush opened fire, and the bystander shot back. Bush ceased fire after a few minutes. He then came upon an armed white man, according to the Department of Justice.
"Don't shoot me [and] I won't shoot you. Whites don't shoot whites," Bush reportedly told him.
In all three instances, Bush had no prior relationship with the victims and shot them because of the victims' race, according to a Department of Justice press release.
"Today's guilty plea will ensure that a violent and disturbed man will never get another chance to target and terrorize the Black community," Principal Deputy Assistant Attorney General Pamela S. Karlan for the Civil Rights Division said in the press release.
"It won't bring back two pillars of the Louisville community, whose tragic and senseless deaths we mourn, but we hope it sends the message that the Justice Department will work tirelessly to bring perpetrators of bias-motivated violence to justice."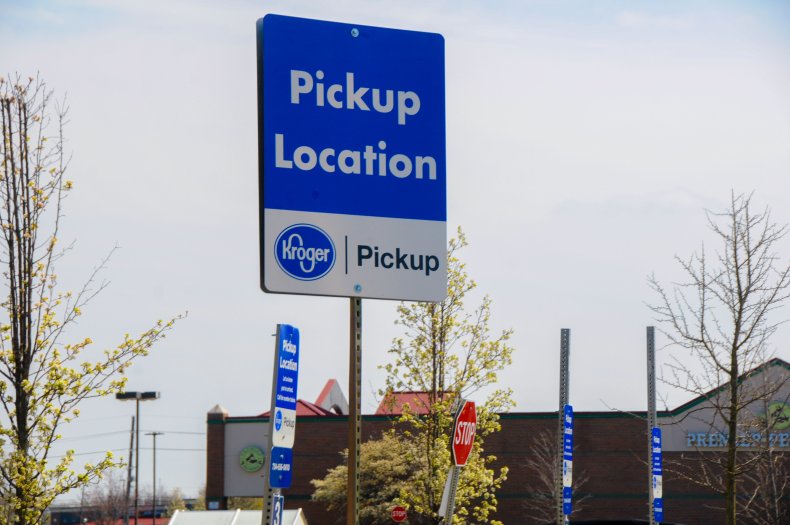 Bush tried to enter a predominantly Black Baptist church only 10 minutes before the Kroger shooting took place, according to court records.
After the murders occurred, the victims' families filed two lawsuits against Kroger and Bush for allowing Bush to go into the store fully armed. The lawsuit stated that the Jeffersontown Kroger security allowed Bush not only to go through the store with a loaded gun but didn't prevent him from shooting the victims or stop him from leaving.
One of Bush's attorneys, Angela Elleman, said that on the day of the murders, Bush's mental illness was not being treated regularly. Bush's actions "are not keeping with his character when medicated," Elleman said.
In July 2020, Jefferson Circuit Court Judge Annie O'Connell agreed with a psychiatrist that Bush now understood the charges against him after being properly medicated for a period of time. Bush's official sentencing in federal court will be on June 24th, 2021.
Newsweek reached out to the Department of Justice for comment, but they had not replied by publication time.