Anchor Krystal Ball Slams Rush Limbaugh in On-Air Response After He Falsely Claimed She Posed Nude
News anchor Krystal Ball slammed conservative political commentator Rush Limbaugh in an on-air response after he made a number of false accusations about her, including that she posed nude as a teenager.
"Something like this happens and you're like, do I just ignore it or do I want to say something about it?" Ball said during Thursday morning's broadcast of her news program Rising with The Hill's Krystal Ball and Saagar Enjeti.
Ball told her cohost she decided to address it on the air because not everyone has the ability she has to set the record straight, saying, "I don't want to feel like he can just slime whoever he wants and get away with it with no accountability."
Limbaugh brought up Ball on his radio show during a segment on why so many Republicans were retiring from Congress. The host was discussing how tweets and other social media posts can come back to haunt candidates during their runs for office.
"Remember the name Krystal Ball with a K? Some thought she was attractive. She was running for Congress, and she got elected, and some tweets came out," Limbaugh said.
He went on to claim that Ball "posed nude when she was 14 or 15" and was later outraged when it resurfaced during her 2010 congressional run. He also stated that she won the race, which she did not.
Ball said Thursday that Limbaugh seemed to be referring to a leak of private photos, but she was not nude in any of the images, which were taken after she had graduated college. The images show her and her ex-husband posing with a sex toy.
Back in 2010, Ball issued a statement condemning the leak. "It's sexist and it's wrong, regardless of political party," she said. "And I have a message for any young woman who is thinking about running for office and has ever attended a costume party with her husband or done anything stupid on camera. Run for office. Fight for this country. Don't let this sort of tactic deter you," the statement continued.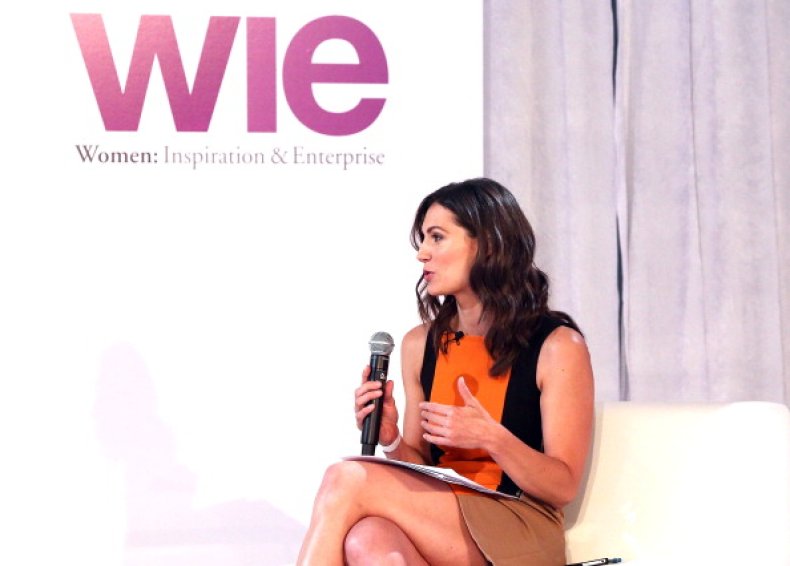 Ball said that she thinks Limbaugh "felt the need to make this much more salacious in order to titillate his audience."
In addition to the broadcast, Ball wrote in a series of tweets that said she was going to ignore it at first because she wanted to move on. But then she recognized Limbaugh's enormous reach, with his millions of listeners, and decided that she didn't want his "slut-shaming smear" to go unchallenged.
"Limbaugh doesn't get to be the morality police and I won't stand by when slut-shaming is being used to undermine yet another woman, even when that woman is me. Here are his full comments and my full response," Ball posted on Twitter, along with a clip to her broadcast.
Saager Enjeti defended his co-host, tweeting that Limbaugh's comments were "disgusting" and that Ball would be "well within her rights to sue him."
Anchor Krystal Ball Slams Rush Limbaugh in On-Air Response After He Falsely Claimed She Posed Nude | U.S.