First New Zealand Volcano Victim Named As Krystal Eve Browitt, Described As 'A Beautiful Soul'
Krystal Eve Browitt has been officially named by police as one of the victims of the White Island volcanic eruption in New Zealand.
Browitt, a 21-year-old Australian from the city of Melbourne, is the first of 15 people who died in the explosion to be named by the New Zealand police.
According to Australian paper The Age, Browitt was traveling with her mother Marie, her father Paul and her sister Stephanie on a 13-day trip around New Zealand. A family friend Steven Galea described it as "a cruise of a lifetime" on a GoFundMe page launched on Wednesday.
"Whilst the mother Marie stayed behind on board the ship, her husband Paul and two daughters Stephanie and Krystal were on the island when the volcano erupted," Galea wrote.
"Paul is in Auckland in a coma in the burn's unit, Stephanie is in Christchurch in the burns unit in a coma. Sadly, the youngest Krystal is yet to be found and listed as missing."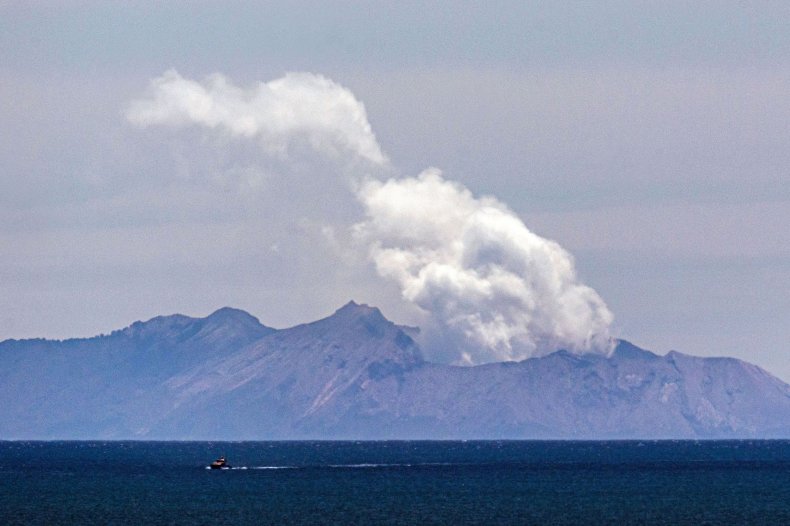 According to Browitt's Facebook page, she was studying veterinary nursing at Melbourne Polytechnic, while working at Woolworths.
Nick Scully, the principal of Browitt's former high school Kolbe Catholic College, told The Age Browitt was a "much-loved member of the Kolbe community" and her teachers described her as "a beautiful soul."
"We were deeply saddened to learn of the death of former Kolbe Catholic College student Krystal Browitt and we offer our condolences to the Browitt family and those that loved her," Scully told Newsweek. "We remember Krystal as a beautiful soul and know she will be greatly missed by everyone whose lives she has touched."
"The Browitt family are much-loved members of the Kolbe community and we pray for them as Stephanie, also a former student, and her father Paul recover from their injuries."
Recovery efforts continue after a volcanic eruption on December 9 left multiple people dead and many more injured.
Police confirmed the death of a person being treated at the Waikato Hospital in Hamilton, New Zealand, in a press release on Saturday—an announcement that takes the official death toll up to 15.
According to an update published on Friday, the operation is taking longer than expected due to the protective equipment the team must carry, which can be "restrictive and heavy." However, the weather and sea conditions have been beneficial to the mission.
The names of people who have died can be published after a formal identification process has been completed, says the New Zealand Police. The process involves forensic pathologists, odontologists and other experts who will work with the families of the missing people to determine the victims' identities.
"The highest standards are set to ensure the victims are correctly identified and returned to their loved ones," Chief Coroner Judge Deborah Marshall said in a statement.
"We will gather information from post-mortem examinations, and also any ante-mortem information (information from when they were alive) to ensure people are identified correctly.
"Depending on how long it takes to retrieve the deceased from the island, it could be some weeks before all the deceased are identified."
The article has been updated to include comments from Nick Scully, principal of Kolbe Catholic College.