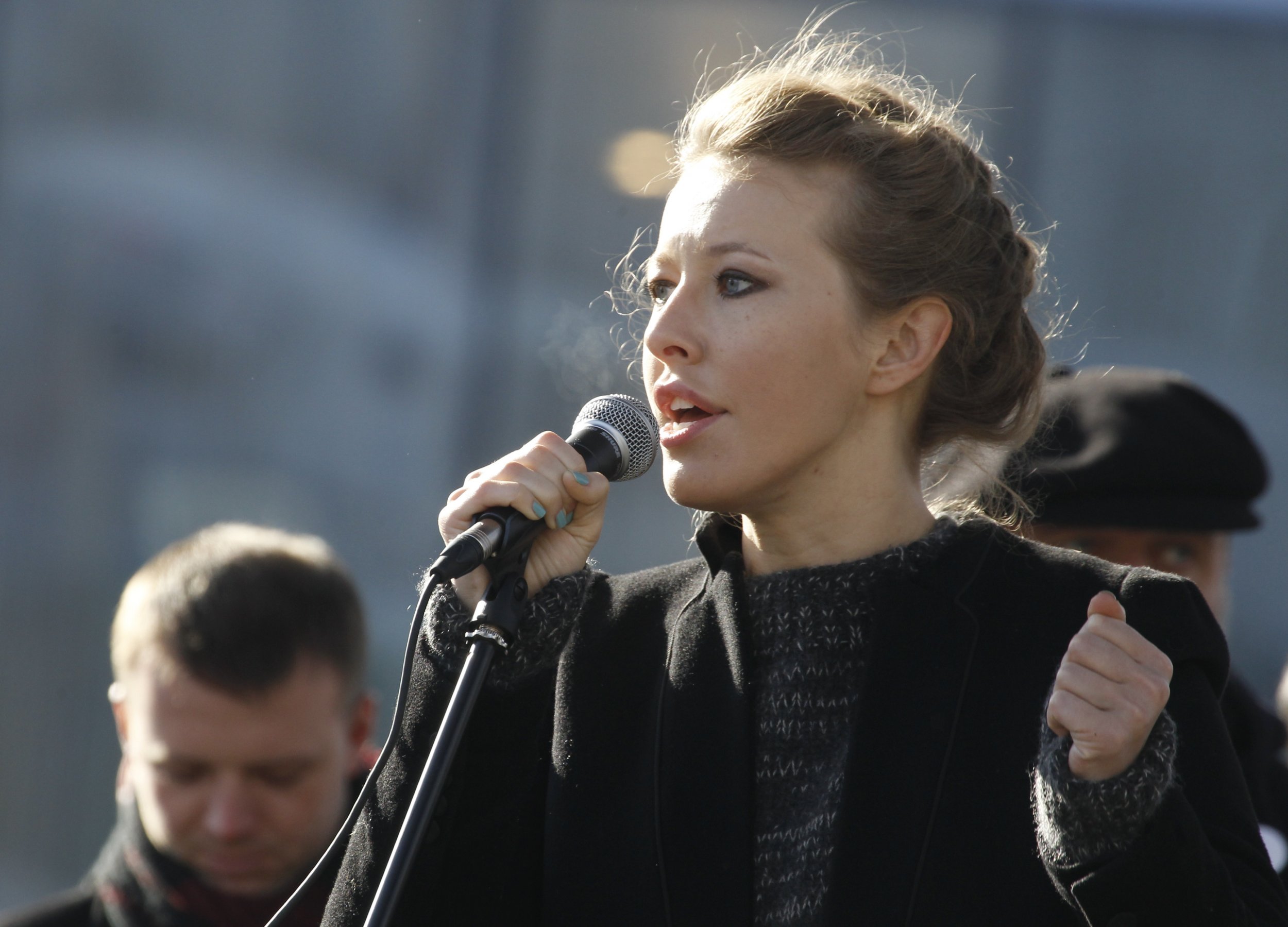 A Russian presidential candidate has been invited to the annual National Prayer Breakfast in Washington, D.C., but it is not Vladimir Putin.
Ksenia Sobchak, a Russian opposition who is running against Putin, was asked to attend the February 1 breakfast, her press secretary told Interfax on Wednesday.
"Perhaps [she] will attend this event, we were invited, but the schedule is very tight," her spokesperson said.
While Sobchak, who is known as "Russia's Paris Hilton," did not confirm she was going, some members of Russian parliament will attend. The event is hosted by Congress, and President Donald Trump and other major political figures are set to attend.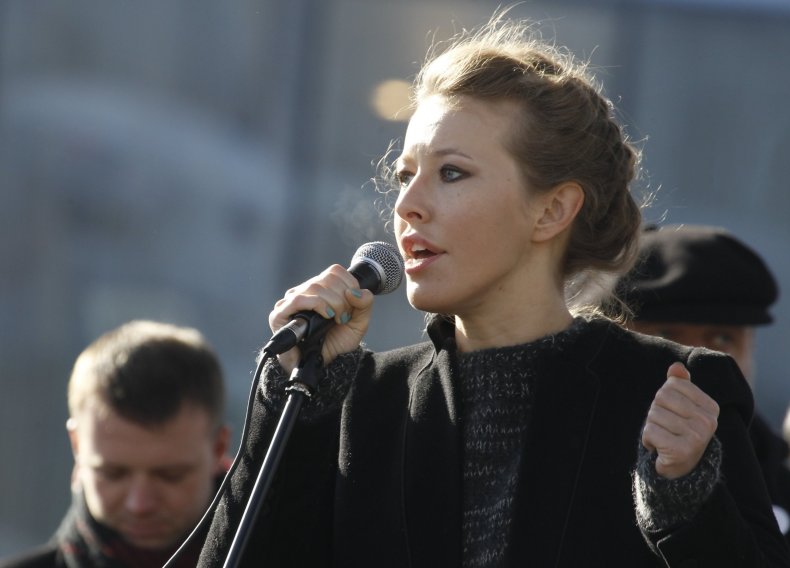 The 36-year-old candidate is planning a three-day trip to the U.S. during which she will try to gain support for her run against Putin, who is expected to win re-election. National polls have put her support at less than 1 percent. Sobchak is set to give multiple speeches, including at Georgetown University, and may visit New York.
Although she is facing off against Putin, many critics have alleged that Sobchak, a former reality TV star, is one of the Kremlin's stooges. Her father was Putin's mentor, and her family has known him since she was a child. She has denied that claim, and has said the Kremlin has attempted to "suffocate her with affection" to make it look like the two sides are working together.
The controversial nationalist politician Vladimir Zhirinovsky and a member of the Communist Party are also running in the election, set to take place in March.