KSI Responds to Deji: YouTuber Brothers Continue Battle in Public
Olajide Olatunji, better known as YouTuber KSI, has responded to his brother "Deji" Olatunj in the latest upate to their public feud. The pair of brothers, who have nearly 30 million subscribers between them, have been publicly dragging each other for the past year in videos, diss tracks and podcasts. Viewers have been shifting allegiances back and forth, enjoying the fallout of a private family issue turned viral.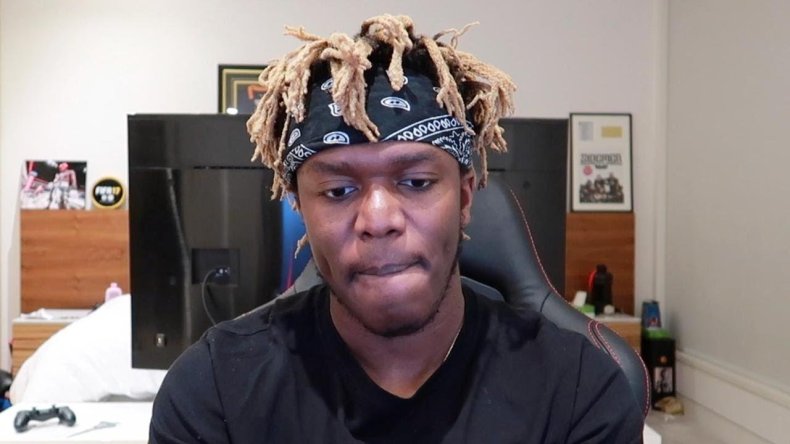 One week ago Deji uploaded a 40-minute video that talked about his fractured relationship with his brother and how he had felt "bullied." The video quickly curried favor for Deji, gaining him more than 50,000 subscribers in just a few days. KSI tweeted he would release his own response video shortly after and on Monday finally spilled the tea. All 80 minutes of it.
The video shows KSI looking at clips from Deji's original response video and dissecting each claim individually. Normally, ads on a drama/response video are considered in poor taste, but KSI promised that all ad revenue earned from this video will go to suicde awareness.
The main thesis of Deji's video was that he felt "bullied" by his brother. He said he was consistently punched, slapped and even hit with a belt at times, which KSI described as "playful fun."
"This is how siblings act. Maybe I took it to far sometimes but not once did you bring it up that it made you feel uncomfortable," he said. KSI claimed Deji only shared his discomfort in a YouTube video and never in person,, causing a rift to grow between the brothers.
When the pair lived together in the early days of KSI's YouTube career, Deji was kicked out because he was "messy and wouldn't clean up after himself," KSI said. When KSI invited Deji to live with him at the Sidemen mansion, a house rented out by multiple members of KSI's FIFA playing group, Deji was asked to leave again for being just as "messy." In Deji's video, he paints himself as a victim who never saw it coming, which KSI adamantly disagrees with.
"I'm sorry you were uncomfortable with any of the videos that we made and I would have hoped that at the time that you were uncomfortable you would have said something," KSI said.
Randolph, one of KSI's friends and a member of the Sidemen, also made a diss track about Deji. This YouTube video garnered millions of views, and Deji claimed it "ruined his character.". KSI, who claims he was trying to stay out of the feud by not picking sides, was pulled into the fight when Deji created a diss track of his own. The track claimed that KSI paid for "four abortions" and really upset the targetted brother.
KSI asked Deji to delete the YouTube video; he refused. The pair continued arguing on Twitter, and Deji went on Logan Paul's "Impaulsive" podcast to trash talk his brother. "How do you think it made me feel openly discuss our issues with the one guy I actually hate?" he said.
"I wanted my brother to remove the diss track because it was the only way we could move on, but he refused," KSI said. "This isn't just a YouTube feud, it's a public one."
The problems with the brothers continued to grow, eventually leading to a confrontation at their parents' house over Christmas. KSI had come to the family house to "understand why (his) brother was so irate" and not to "apologize" as Deji claimed in his video. Deji claimed that KSI had become "irate" and was trying to destroy his computer, so he threatened to call the police.
Towards the end of the video, KSI admits that he "doesn't know" his brother very well and vice versa. "We need to work on this relationship, we're family," KSI said. Currently, the finances of both brothers are handled by their parents, which KSI believes has further fragmented their relationship. KSI claims that he had tried to convince his brother to go to a family therapist but he "refused."
"I just need more control," KSI said.
When Deji released his original video, KSI had tweeted that anyone with "dirt" on his brother should message him to share. Multiple women came forward to KSI, who has decided to share these stories with his brother privately. "I hope you acknowledge that in the past, you've made multiple women feel unformattable and manipulated," KSI said.
Deji responded to the video in a tweet, saying that he was "just standing up for" himself.
Newsweek has asked KSI for comment and will update this story with any new information.