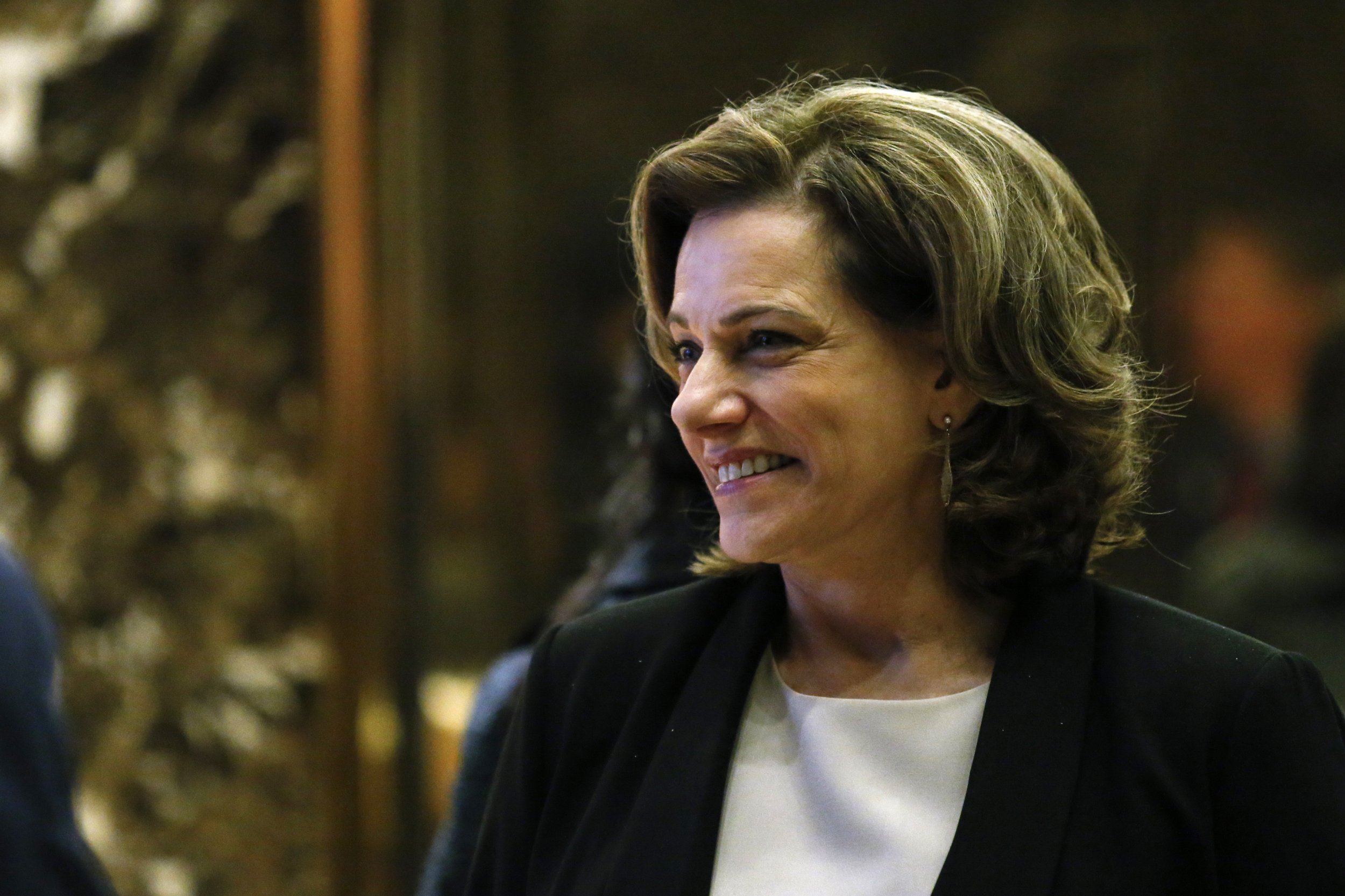 The ranking member of the Senate Judiciary Committee, Democratic Senator Dianne Feinstein, has called on Kathleen Troia ("KT") McFarland to appear before the committee as part of its investigation into Russia's election meddling.
McFarland was President Donald Trump's deputy national security adviser, serving under Michael Flynn, who resigned in February amid reports about undisclosed contacts with the Russian ambassador at the time. McFarland later stepped down from that position, and Trump on June 15 nominated her to be the U.S. ambassador to Singapore. The Senate Committee on Foreign Relations held her confirmation hearing in July, but the nomination has stalled.
Related: Senate investigators turn to Trump foreign policy team
After Flynn on December 1 pleaded guilty to lying to federal agents about his contacts with the former ambassador, The New York Times published details from emails McFarland sent as an adviser on Trump's presidential transition team. The emails showed that on December 29, 2016, McFarland wrote to a colleague that sanctions against Russia announced by the Obama administration that day were meant to discredit Trump's election win, according to the Times. She reportedly wrote that the sanctions would make it more difficult for Trump to work with Russia, "which has just thrown the U.S.A. election to him." The White House told the Times that McFarland wrote that only meaning to portray the perspective of the Democrats.
The day McFarland reportedly sent the email, Flynn, who was also on the transition team, telephoned a "senior official of the presidential transition team...to discuss what, if anything, to communicate to the Russian ambassador about the U.S. sanctions," special counsel prosecutors wrote in the Flynn court documents. After that conversation, Flynn called then-Russian Ambassador Sergey Kislyak "and requested that Russia not escalate the situation," the court documents say. The next day, Russian President Vladimir Putin announced Russia would not retaliate for the sanctions. The day after that, Kislyak called Flynn to reiterate that Russia would not act, thanks to "Flynn's request." Flynn later lied to the FBI about his conversations with Kislyak.
Following the Times report about McFarland's emails, Senator Cory Booker, a Democrat from New Jersey and a member of the Senate Foreign Relations Committee, questioned whether McFarland had been honest with the committee. Asked by the panel whether she had knowledge of Flynn's contacts with the Russian ambassador, she wrote, "I am not aware of any of the issues or events described above." On December 8, Booker and Senator Ben Cardin, a Democrat from Maryland who is also on the Foreign Relations Committee, announced a hold on McFarland's nomination.
Since October, Feinstein has sent six batches of letters to people requesting information or interviews as part of the Judiciary Committee's investigation into Russia's election meddling. Those letters have not included the signature of Senator Chuck Grassley, the Republican chairman of the committee. A source on the Republican side of the panel has told Newsweek that it is not unusual for the leader of one party to send a letter without the signature of the leader of the other party. The source added that in at least some cases, committee Republicans could not review Feinstein's letters because of time constraints. Since late September, Feinstein and Grassley have sent just one joint letter related to the Russia probe, on November 16, to a lawyer for Jared Kushner, Trump's son-in-law and a senior adviser to the president.
In her letter on Tuesday to McFarland, Feinstein also called for documents related to Flynn, and for communications between Trump associates and Russian officials, among other information. In an interview, she would likely face questions regarding how much she knew about Flynn's contacts with Kislyak and about communications between other Trump associates and Russian officials.
McFarland could make a separate appearance before the Senate Intelligence Committee, which is also investigating Russian meddling. Senator Mark Warner, the Democratic vice chairman of that committee, has told CNN that he wants McFarland to testify.
Also on Tuesday, Feinstein requested interviews and documents from Monica Crowley, an adviser to the Trump transition team who was to be Trump's deputy national security adviser until she withdrew from consideration, and Christopher Byrne, a communications adviser to the Trump campaign and transition team. Feinstein also asked for documents from Kory Langhofer, a representative of Trump's transition team.
In an email, Tom Mentzer, a spokesman for Feinstein, said the latest requests should indicate that the Senate Judiciary Committee is moving forward with "fact-finding and following up on documents and interviews."
Newsweek could not reach McFarland or a representative for her on Tuesday.