Ku Klux Klan Hood and Robe fetches $3,000 at Pennsylvania Auction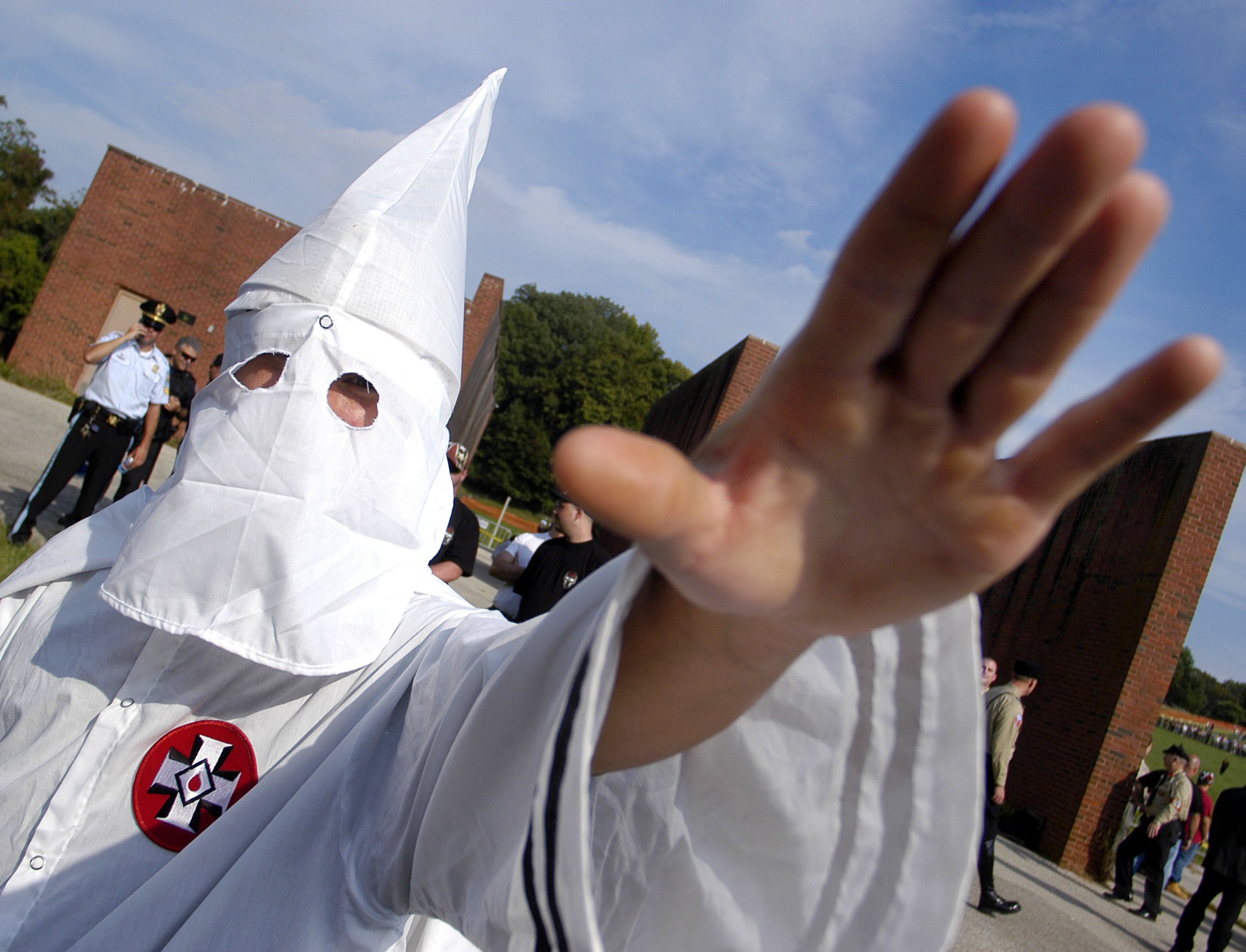 An authentic Ku Klux Klan hood and robe reached $3,000 during an auction in Pennsylvania this weekend. It was sold to an anonymous collector, according to local media.
The item was listed at Beaver Springs Auction Center in Snyder County and purchased on Saturday, WNEP-TV reported. The sale was finalised after the auctioneer, Dawn Miller, said complaints were raised by a local pastor. It had value has a historical item, Miller stressed.
Th auction house received a percentage of the money from the item's purchase. On Friday, Miller confirmed to WNEP-TV a man had contacted her asking for Beaver Springs to host the robe.
"We accept consignments at the auction and we had a gentleman contact us and said he had several items, would we accept them for consignment and of course I said yes," she said, adding a local pastor had phoned to complain the listing was considered inappropriate.
"My reasoning is it's a historical item," Miller said. "They're very valuable and they're very collectible and it is strictly historical." She has held an auction license since 1979, WNEP-TV reported Friday. It was estimated the Ku Klux Klan robe would reach more than $700.
One local resident, Dez Ewig, of McClure, agreed with the pastor, saying the item should not be listed for sale. "It makes me angry," Ewig told WNEP-TV. "To me, the message it spreads is hatred and I wouldn't want anybody to make any profit off of it. No offense to anybody at the auction house. I know them [and] I like them but it's just something that should not be sold."
After it was purchased, Frank Miller, the husband of Dawn, told The Daily Item he was "totally surprised" it had fetched $3,000. He said the robe and hood was dated from the mid-1920s. The outlet reported the buyer was not identified, but was from Pennsylvania.
According to the Southern Poverty Law Center (SPLC), a U.S. nonprofit civil rights organization, the Ku Klux Klan has between 5,000 and 8,000 members in various factions across the nation. "Since the 1970s the Klan has been greatly weakened by internal conflicts, court cases, a seemingly endless series of splits and government infiltration," it explains on its website. "While some factions have preserved an openly racist and militant approach, others have tried to enter the mainstream, cloaking their racism as mere 'civil rights for whites.'"
Back in August 2017, some alleged members of the organization surfaced during the deadly Unite the Right rally in Charlottesville, Virginia.
In May last year, a Ku Klux Klan leader was found guilty of illegally firing a weapon during the Virginia rally. He was named as Richard W. Preston Jr., 53, The Washington Post reported.
In October last year, a Kentucky gun show hit the headlines for selling extremist memorabilia including a KKK robe and Nazi Christmas ornaments, the Louisville Courier-Journal reported.