Kudlow Says 'No Way' Unemployment Benefits Will Expire But Stimulus Deal Unlikely to Happen This Week
The White House has no intention of allowing expanded unemployment benefits to expire, but top-ranking lawmakers expect President Donald Trump to sign a bill in August, more than a week after the additional help is set to end.
Closing businesses to curb the spread of a new coronavirus pushed unemployment to levels not seen since the Great Depression so Congress increased unemployment benefits to ease the financial burden. With millions of people still out of work, legislators are pushing to extend the additional help past the July deadline and Larry Kudlow, the director of the National Economic Council, told The New York Times there was "no way" the Trump Administration was going to let unemployment expire.
But, the last checks with the extra benefits are going out this week and legislators don't see a new bill happening until next week or August.
House Minority Leader Kevin McCarthy told CNBC's "Squawk Box" on Tuesday that he didn't envision the bill to get done "by the end of July." Instead, he foresaw Congress passing the legislation "in the first week of August."
Marc Short, Vice President Mike Pences' chief of staff, recently told Bloomberg Radio that the White House wants a bill on Trump's desk before Congress breaks for the August recess. The House is expected to begin its recess on August 3, followed by the Senate on August 10.
House Speaker Nancy Pelosi took a slightly more ambitious view of what could get done. She told House Democrats on Tuesday that she hoped the two parties could "resolve our differences and have a bill by the end of next week," according to CNBC.
Friday marks July 31 and after the bill is decided on, Congress will still need to vote and any package would require Trump's signature before being enacted.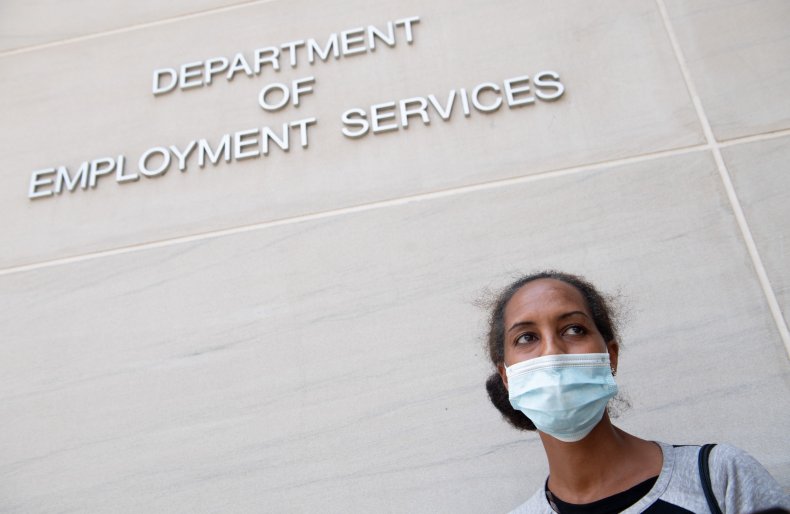 Since Republicans have expressed what they want in a bill, Pelosi said on July 2 she expects a package to come together before the August recess. However, if there's a delay in negotiations, Pelosi says she's "absolutely" willing to delay the congressional break.
"The timetable is the timetable of the American people needing their unemployment insurance, their direct payments, their assistance for rent and mortgage... forbearance," Pelosi told CNN on July 14. "We need it for states and localities to be able to pay their employees who are meeting the needs of their constituents."
The CARES Act, which unanimously passed Congress in March, increased unemployment benefits by $600 per week. Although not technically expiring until July 31, the last of the expended benefits are set to be paid on Sunday.
If a package doesn't come together before the deadline, people will still be able to collect state benefits but will see a gap in the increased funding. It's possible legislators could make payments retroactive to compensate for the time the measure isn't in place, as was the case with the CARES Act.
Newsweek reached out to Larry Kudlow for comment but did not receive a response in time for publication.
Democrats and Republicans support expanding benefits, although they differ on the best path forward.
Senate Minority Leader Chuck Schumer told CNN "New Day" host Alisyn Camerota on Tuesday that the extra $600 per week has kept "millions of people able to feed their families" and keep a roof over their heads. Without renewing the benefits in a "robust way," Schumer said, "millions will sink back into poverty, lose their homes, get kicked out of their apartments and not be able to feed their families."
"It makes no sense to cut back," Schumer said. "When we have the greatest economic crisis since the Great Depression, to cut back on unemployment insurance makes no sense whatsoever and that's what they're proposing."
The Trump Administration and top-ranking Republicans want to extend unemployment benefits but do so in a way that ensures people aren't receiving more on unemployment than they did in their paycheck. Treasury Secretary Steve Mnuchin said it's reasonable to assume expanded benefits would be below what a person was making at their job, so as not to disincentivize someone from returning to work.