Kumail Nanjani 'Eternals' Transformation Photos Has the Internet Drooling Over His New Physique
Kumail Nanjani is looking a lot different these days.
The 41-year-old actor shared a photo of himself on Instagram on Monday, revealing a completely ripped physique for his upcoming role in Marvel Studios' latest superhero spot, The Eternals. It's by far the buffest fans have ever seen him, and Nanjani seems to be just as shocked by the results of more than a year of hardcore training.
"I never thought I'd be one of those people who would post a thirsty shirtless, but I've worked way too hard for way too long so here we are. You either die a hero, or you live long enough to see yourself become the villain," Nanjani wrote in the photo caption, crediting his role of Kingo in the film for sparking his newfound desire to get fit. "I found out a year ago I was going to be in Marvel's Eternals and decided I wanted to transform how I looked. I would not have been able to do this if I didn't have a full year with the best trainers and nutritionists paid for by the biggest studio in the world."
Albeit proud of his newly muscular build, Nanjani went on to note how incredibly challenging it was to transform his body into its new appearance. "I'm glad I look like this, but I also understand why I never did before," he wrote.
Had it not been for the immense "resources and time" he spent working with fitness trainers and nutritionists to push his body to the limits, Nanjani said he likely would not have achieved his goal.
"Big thanks to @grantrobertsfit who started working with me at the beginning of the year and made me understand true physical pain for months and months. Then, once we started shooting, a massive thanks to @davidhigginslondon and his team (@ellispartridge, @thebeardypt, @tomcheesemanfitness) for training me almost every day and making me strong, limber and injury free. I can almost touch my toes now. (And thank you for forcing me to do cheat meals David.) Matthews Street Catering for their delicious and healthy meals," he continued. "And finally, the biggest thanks goes to @emilyvgordon for putting up with me complaining and talking about only working out and dieting for the last year. I promise I'll be interesting again some day. #thirstyshirtless (Photo by @markupson.)"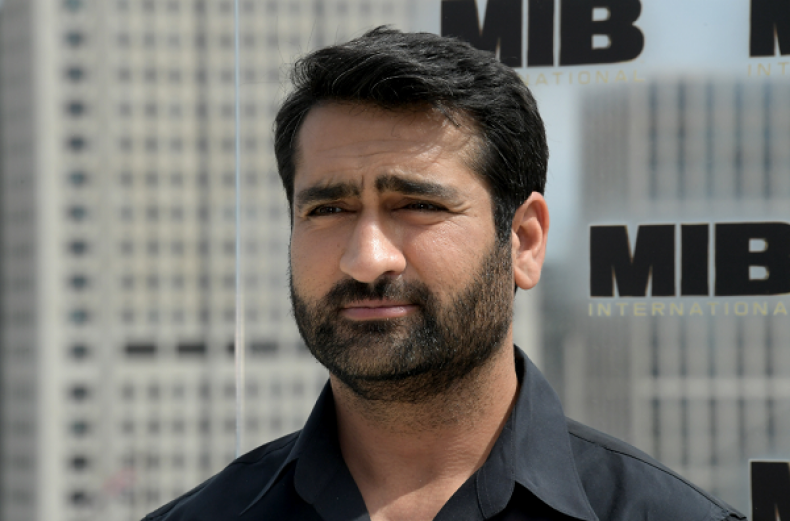 Just as Nanjani expected, the photos sparked a wave of reactions on social media. Drooling fans flooded Twitter timelines in awe of the comedian's shredded new body and commented on how differently he now looks compared to his Silicon Valley days.
Along with Nanjani, The Eternals star-studded cast includes Angelina Jolie, Salma Hayek, Ricard Madden, Lauren Ridloff, Brian Tyree Henry, Don Lee and Lia McHugh among others. The film is set to hit theaters in November 2020.
Take a look at a few reactions to Nanjani's photos below.