'Saturday Night Live' Season 43 With Host Kumail Nanjiani: Everything You Need to Know Before Show Airs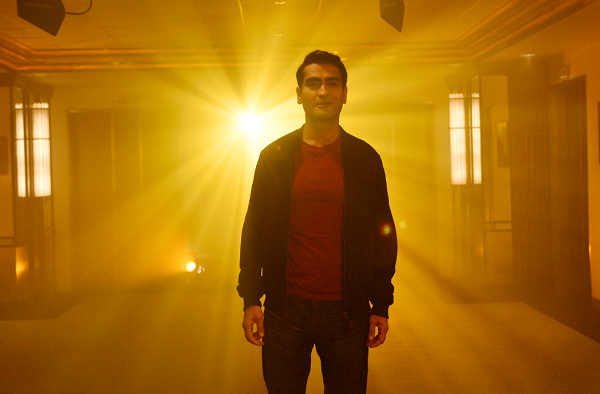 Long before Kumail Nanjiani flexed his romantic muscles in the movie The Big Sick, the comedian was cracking fans up with his roles and appearances on shows like Silicon Valley, Adventure Time and his own Comedy Central show The Meltdown with Jonah and Kumail with Jonah Ray. And on Saturday, the actor will be bringing the laughs again when he hosts Saturday Night Live.
Nanijani's isn't new to the SNL stage. The Pakistani-American first showed off his comedic chops on the sketch comedy show back in 2008 when he played the role of an Indian reporter. And while details of the skits viewers may see him perform on SNL Saturday have been kept under wraps, they can at least count on the actor to deliver something funny and entertaining just as he's done in the past.
Check out everything that's going down on the upcoming SNL below:
Who's hosting? Nanjiani—that is if he can ever find the SNL stage. In a promo video announcing the comedian's guest hosting gig, Nanjiani wanders the halls of NBC searching for the SNL set but realizes that he's become lost after he stumbles into a tapping of The Rachel Maddow Show. His hallway roaming eventually leads him to an NBC guide, who shows him the way to the set. Hopefully, The Big Sick actor will remember the directions when he returns to the live sketch comedy show.
Who's performing? If the P!nk song ("So What") playing in the background of the promo video is any indication, it's safe to say that popstar will be gracing the SNL stage.
Will Alec Baldwin be there? While President Donald Trump gave us plenty of haunting quotes this week that we'd love to see Baldwin tackle through pursed lips, Baldwin isn't expected to be on the show this week unless he decides to surprise fans with an appearance.
Where? The cast will be performing in front of a live audience from their usual studio at NBC in New York City.
When? It's going down on Saturday at 11:30 p.m. EST, of course, the same time it comes on every week.
Can it be live-streamed? If you don't have access to a TV, you can tune into SNL via live stream on the show's website or on NBC's app. Hulu subscribers can also stream the show on their smart devices and TVs. Viewers can also tap into conversations about the show by following along with the hashtag #SNL on social media. After the curtain call, look for clips and highlights of the show on SNL's YouTube channel.