Watch 'The Big Sick' on Pornhub, Says Kumail Nanijani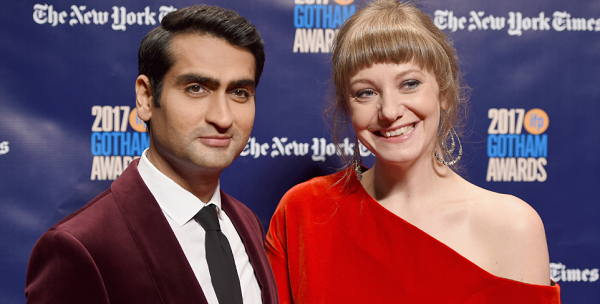 Folks who want to watch Kumail Nanjiani's critically-acclaimed film The Big Sick, don't need Amazon Prime subscriptions. They can stream it completely free, no strings attached...on a pornography site.
On Sunday, Nanjiani, who co-wrote and stars in the film, encouraged fans to gather during the holidays and watch his film—a feel-good romantic comedy, suitable for the whole family—on Pornhub.
"For those of you who wanna watch #TheBigSick with your families & don't have Amazon Prime or can't afford to purchase it: The whole movie is available on pornhub," the actor wrote on Christmas Eve.
Amazon Prime subscribers have access to the film, if they pay the annual fee of $99 (or $10 a month). But anyone can go on Pornhub and stream hundreds of videos without paying a membership fee.
It's unclear how the rom-com ended up on the site, but Nanjiani said the entire film can be found in Pornhub's "interracial" section. "Don't ask me how I know...This is not a joke," he wrote.
Pornhub allows anyone to upload personal pornographic movies onto the site. Feature films, like The Big Sick, which Pornhub doesn't own the rights to, aren't supposed to be streamed onto the website, and yet, Star Wars, Zootopia, John Wick 2 and a number of other films have popped up there in the past. The site usually removes those films once they are notified.
Following Kumail's tweet, a Pornhub rep reached out to the 39-year-old to assure him they were trying to scrub the movie. But Nanjiani, full of Christmas cheer, said he didn't want the film taken down. "Oh no. Oh. Oh no. I didn't mean it should be removed! Enjoy your Christmas! You've brought joy to so many people! You deserve this break," he wrote.
The Big Sick, released in June, was ignored by the Golden Globes, despite universally great reviews from critics and fans and a 98 percent Rotten Tomatoes score. The movie—about a Pakistani-American stand-up comic and his girlfriend (Zoe Kazan) in a coma—is based on Nanjiani's real-life experience with Emily V. Gordon, who co-wrote the script with him (the two are now married). The low-budget film made a remarkable $40 million at the box office.