U.S. Says Strike on Afghanistan Hospital Wasn't War Crime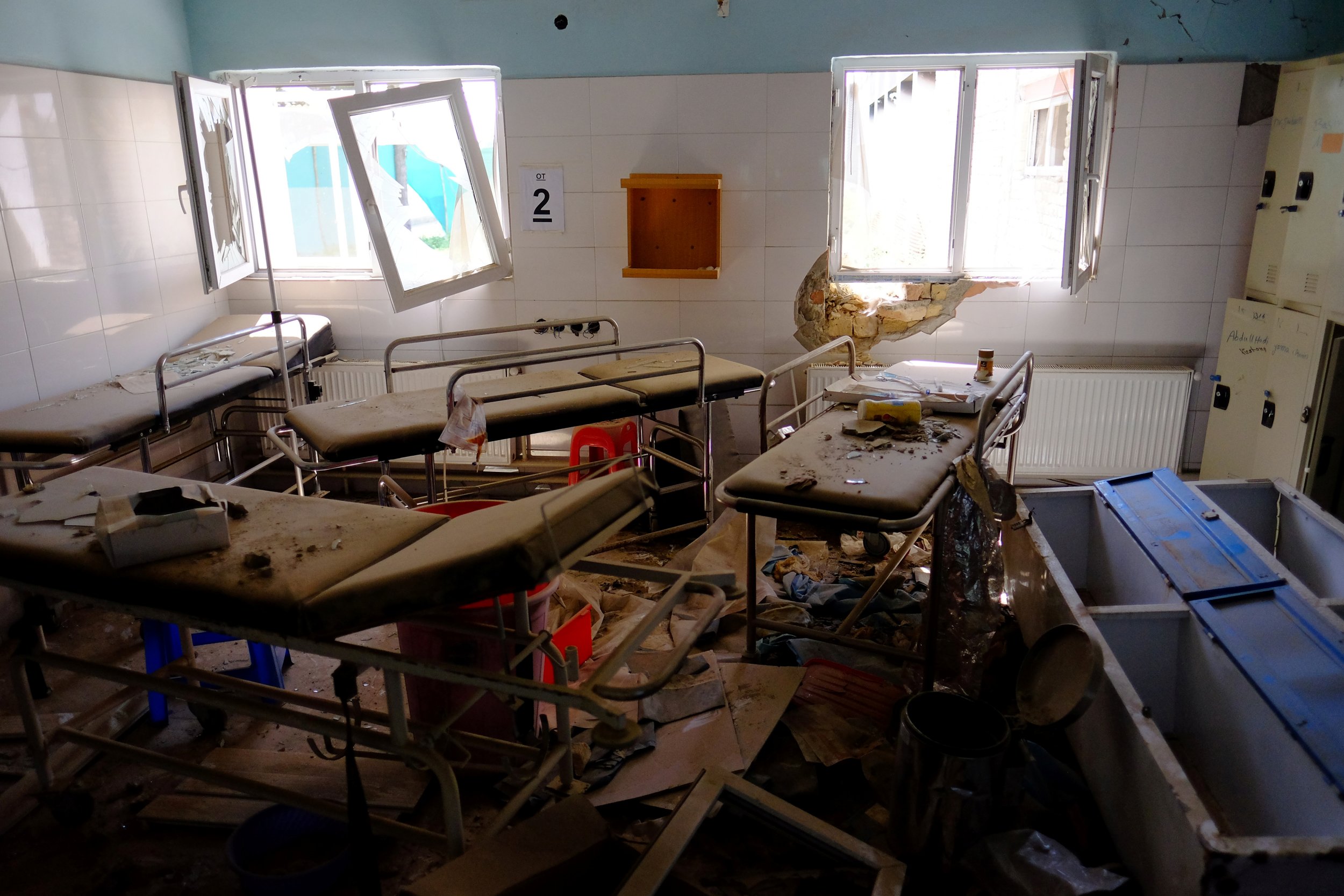 The Pentagon has disciplined 16 military personnel over the "accidental" airstrike on a hospital in Kunduz, Afghanistan that killed 42 people last October.
General Joseph L. Votel on Friday delivered a summary of a report about the investigation and said the attack was the result of human error and process and equipment failure. While the trauma center was supported by Medecins Sans Frontieres-Doctors Without Borders (MSF), the strike was authorized by the ground force commander as a self-defense decision to protect both American and Afghan troops, said Votel.
The 16 service members in question have not been suspended and won't face criminal charges, but they did receive administrative punishments, including denial of promotion or advancement, extensive retraining and letters of reprimand, which could result in possible separation from the service, said Votel. They have not been named because some of the individuals remain assigned to overseas units, but their positions include several special operations personnel, a general officer and a two-star general.
The attack was launched 39 minutes earlier than expected, but service members did not have time to prepare and check for no-strike locations, said Votel. A radio signal also failed, resulting in miscommunication, and many involved in the attack were heavily fatigued, he said.
"Fatigue and high operational tempo also contributed to the incident," U.S. Central Command said in a statement. "These factors contributed to the 'fog of war,' which is the uncertainty often encountered during combat operations."
MSF in its report on the attack relayed violent scenes from the hospital: "Patients burned in their beds, medical staff were decapitated and lost limbs, and others were shot by the circling AC-130 gunship while fleeing the burning building," it said.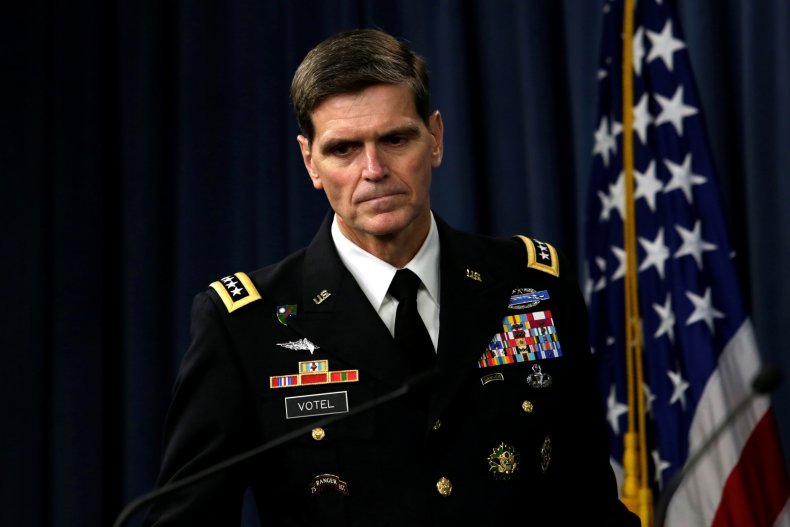 The Pentagon's 3,000-page report identified the intended target of the attack as an insurgent-controlled location about a quarter of a mile from the hospital, said Votel. "The investigation determined that all members of the ground force and AC-160 air crew" were unaware that they were firing on a medical operation, said Votel.
The investigation also concluded that the October 3 attack did not constitute a war crime because it was accidental.
"The fact that this was an unintentional action takes it out of the realm of being a deliberate war crime against persons or locations," he said.
The investigation confirmed that the hospital was not being used as a base by Taliban insurgents and that the trauma center was a protected facility.
"The ground force commander and air crew mistakenly believed the aircraft and aircrew were firing on target," he said.
Among the 42 people killed in the attack were 14 MSF staff members, 24 patients and four caretakers, MSF said. Votel said compensation to the victims and their families amounted to $3,000 for every wounded person and $6,000 each for those who were killed.
MSF responded to the report in a statement on Friday, saying "administrative punishments announced by the U.S. today are out of proportion" to the devastation of the attack and its aftermath.
"The lack of meaningful accountability sends a worrying signal to warring parties, and is unlikely to act as a deterrent against future violations of the rules of war," MSF said.
Donna McKay, executive director of Physicians for Human Rights, a New York-based organization, said in a statement on Friday: "The decision to dole out only administrative punishments and forego a thorough criminal investigation of October's deadly strike in Kunduz is an affront to the families of the more than 40 men, women, and children who died that night, punished merely for being in a hospital, a supposed safe haven in a time of war."
"While the Kunduz strike may have been a mistake, some mistakes may be criminal," said McKay. "Mere reprimands, while potentially career-ending, are no substitute for a full criminal investigation. Sidestepping such an investigation is an offense to the standards of justice and accountability the U.S. espouses internationally."
The Kunduz attack report come days after more than 50 people, including doctors, died in shelling on al-Quds hospital in the embattled city of Aleppo, Syria. It remains unclear who shelled the well-known hospital, although the U.S. Department of State blames forces loyal to Syrian President Bashar al-Assad.