Death Toll Rises to 19 After U.S. Airstrike Hits Kunduz Clinic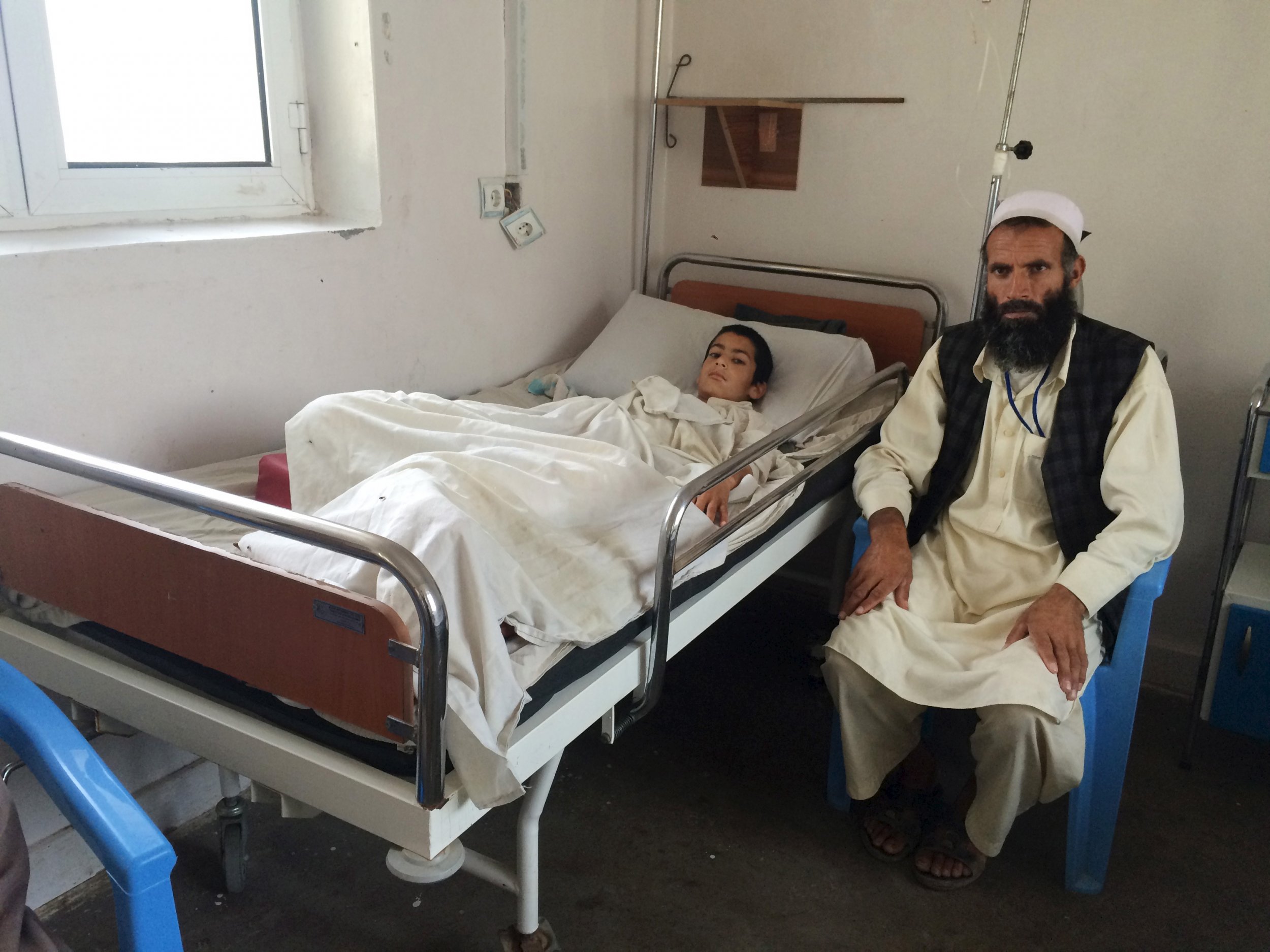 The death toll continues to rise after a United States-led airstrike hit a Doctors Without Borders clinic in Kunduz, Afghanistan on Saturday.
Doctors Without Borders, also known as Médecins Sans Frontières (MSF), is now saying that at least 19 people have died, 12 of whom were staff and seven of whom were patients, including three children. At least 37 are injured.
The hospital had 105 patients and caretakers at the time of the bombing, MSF said in a statement.
"The Kunduz attack constitutes a grave violation of International Humanitarian Law. We demand a full and transparent account from the Coalition," MSF said on Twitter. The organization also said that the bombing raids seemed to occur at 15-minute intervals between 2:08 a.m. local time and 3:15 a.m.
The organization added that as recently as September 29 it had communicated the location of its clinic to officials on both sides of the conflict.
U.S. officials acknowledged Saturday that the coalition had launched a strike at 2:15 a.m. local time. "The strike may have resulted in collateral damage to a nearby medical facility…. This incident is under investigation," a military spokesman said in a statement, according to Reuters.
However, MSF said, "We cannot accept that this horrific loss of life will simply be dismissed as 'collateral damage.'"
U.S. Defense Secretary Ash Carter also addressed the incident, saying in a statement, "While we are still trying to determine exactly what happened, I want to extend my thoughts and prayers to everyone affected. A full investigation into the tragic incident is underway in coordination with the Afghan government."
Fighting has intensified in Kunduz since Taliban militants seized the city six days ago. The October 3 airstrike was the latest in a series of about a dozen.
The International Committee of the Red Cross also condemned the bombing. "Under IHL, medical facilities must be respected and protected," the Committee said on Twitter, referring to international humanitarian law.