U.S. Military Disciplines Troops Over Kunduz Hospital Bombing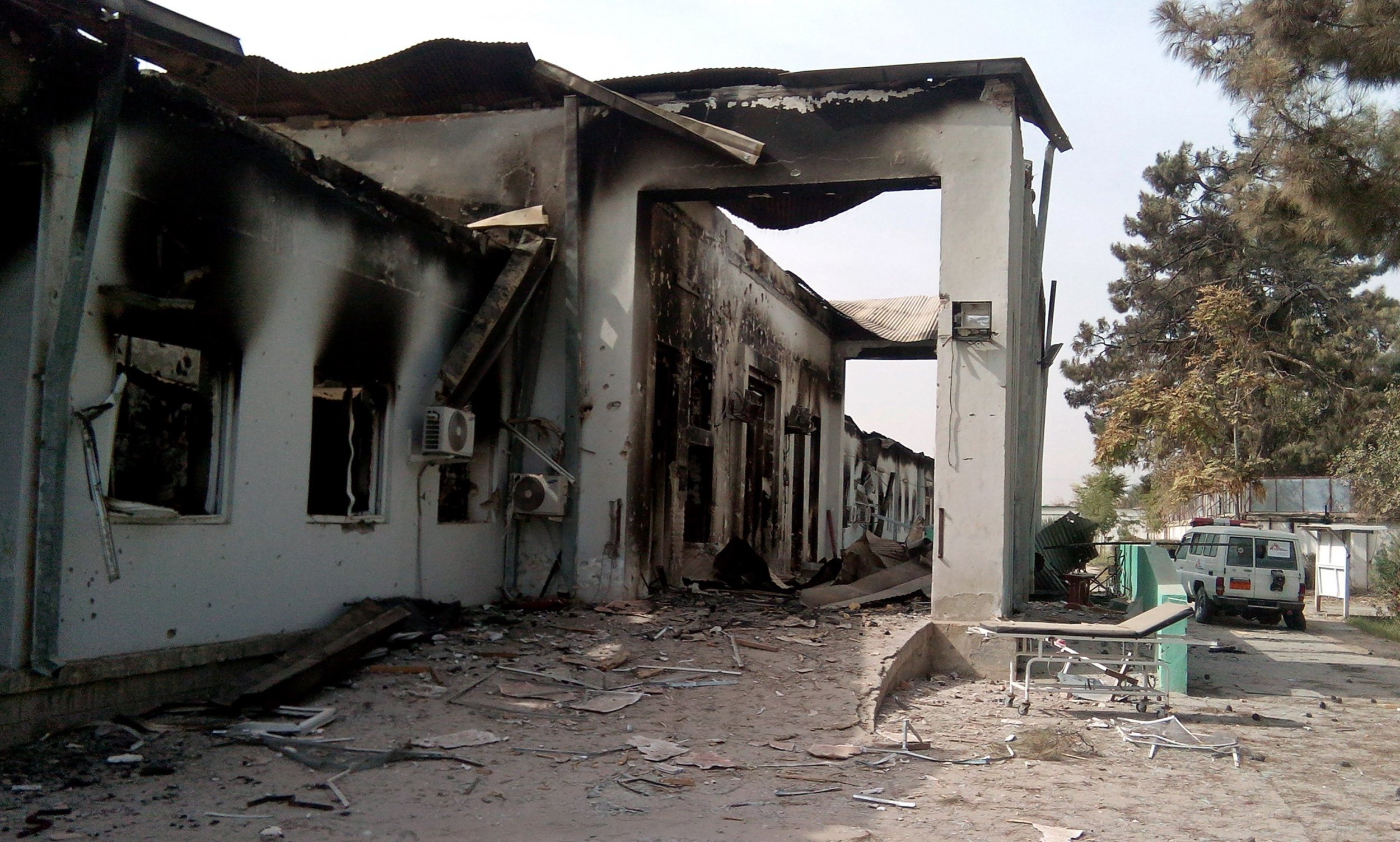 U.S. military personnel involved in the bombing of a hospital in Afghanistan in 2015 that killed 42 people have been disciplined but none face criminal charges.
A U.S. Air Force gunship attacked the Medecins Sans Frontieres (MSF) facility in Kunduz, northern Afghanistan, on October 3 as Taliban insurgents overrun the city. President Barack Obama apologized for the incident but MSF called for an international investigation into the incident, which has still not taken place.
U.S. Army General John Campbell referred to the incident as a "tragic mistake" in November following an internal U.S. investigation, which claimed that American soldiers had meant to target a different building in Kunduz and had been led astray by a technical error in the aircraft's mapping system. The attack lasted for 29 minutes before U.S. forces realized their mistake.
More than a dozen U.S. military personnel have been disciplined for errors that led to the bombing, AP reported on Wednesday, citing unnamed U.S. defense officials. The majority of the sanctions were administrative and included officers and enlisted personnel, but no generals. Some received formal letters of reprimand, which end any chances of promotion within the military, while others have been suspended from duty, AP reported.
Kunduz fell to the Taliban in September 2015 and Afghan officials claimed that the MSF facility had been overrun by the insurgents, though no evidence has been found to that effect, the BBC reported.