Kurdish Forces Push Back Islamic State in Northern Syria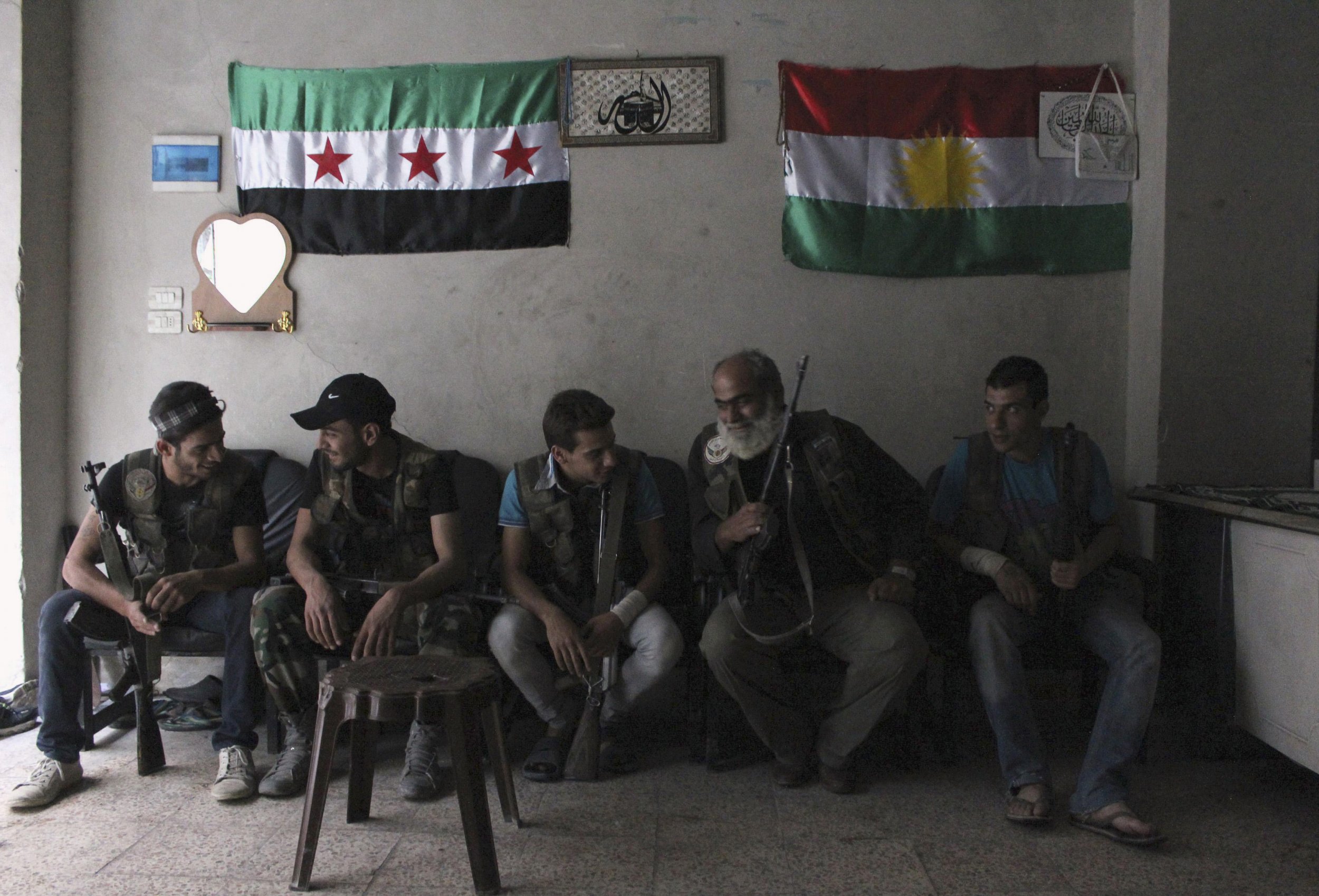 BEIRUT (Reuters) - Kurdish forces in northern Syria pushed back an advance by Islamic State fighters towards the border town of Kobani in overnight clashes, two Kurdish officials said on Thursday.
Islamic State launched a fresh offensive to try to capture Kobani more than a week ago after months of fighting. More than 100,000 Kurds have fled the town and surrounding villages, crossing over the nearby border into Turkey.
Officials said Islamic State had concentrated their fighters south of Kobani late on Wednesday and had pushed towards the town but Kurdish YPG forces repelled them.
"The YPG responded and pushed them back to about 10-15 km (6-9 miles) away," Idris Nassan, deputy minister for foreign affairs in the Kobani canton, told Reuters by telephone.
Ocalan Iso, a Kurdish defence official, confirmed that YPG forces had stemmed Islamic State's advances south of Kobani, known as Ayn al-Arab in Arabic.
"As our fighters secured the area, we found 12 Islamic State bodies," he said by telephone. Islamic State fighters also remain to the east and west of the town and fighting continues in the south.
Both men said they had also heard warplanes flying over Kobani late on Wednesday for the first time, but it was not clear exactly which areas they were targeting.
A third night of U.S.-led air strikes late on Wednesday targeted Islamic State-controlled oil refineries in eastern Syria, U.S. officials said.
The Britain-based Syrian Observatory for Human Rights, which monitors the war, said eight YPG fighters had been killed in overnight clashes.