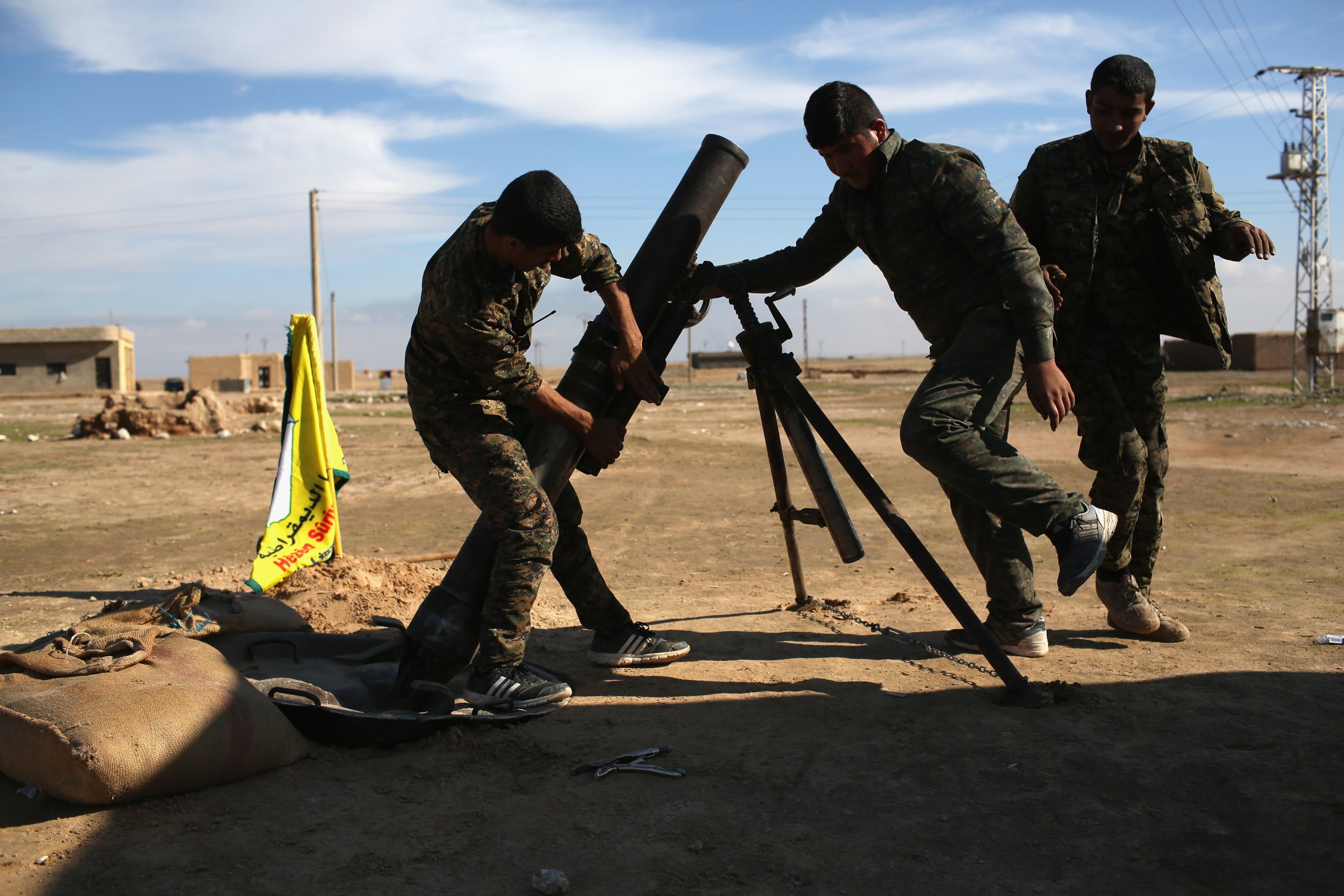 Kurdish militiamen have launched an operation to capture the last districts under the control of the forces of Syrian President Bashar al-Assad in the northeastern city of Hasaka, they said Monday.
YPG forces began an assault on the city's southeastern district of Nashwa, near to the governor's office that is located close to the city center, after midnight Monday. It had earlier seized the neighborhood of Ghwairan, the only Arab bastion under Assad's control in the contested city, Reuters reported.
The city is divided between Kurdish and Syrian government forces and clashes between the two sides began last week, when the Syrian air force conducted airstrikes against the YPG for the first time in the five-year civil war.
The Assad regime has accused the YPG of "provocations," claiming that its security force, known as the Asayish, has bombed regime positions in the city and set fire to government-held buildings.
The operation to take control of Hasaka comes after Kurdish and Arab forces liberated the northeastern city of Manbij from the Islamic State militant group (ISIS) with the support of U.S. airstrikes.
Manbij had acted as a landing and sorting station for many ISIS foreign fighters after they entered into Syria from Turkey, U.S. officials said, making the information vital to understanding the workings of ISIS's foreign fighter network.
Syria's Kurds have been the most successful ground force against ISIS, capturing large swathes of northern and northeastern Syria from the radical Islamist group.
The U.S.-led coalition fighting ISIS in Iraq and Syria views the Syrian Kurds as its most potent fighting partner, using them for ground operations as well as logistical assistance, such as locating enemy positions for airstrike operations.
But their advances have caused concern among regional powers, particularly Turkey, that the Kurds are seeking to consolidate their territorial hold in Syria in a bid to create their own de-facto state on Turkey's southern border.