Kurdish Source Provided Intel for Raid against al-Baghdadi, Including DNA From Used Underwear
DNA evidence from a pair of used underwear and a blood sample were among the pieces of intelligence that allowed military forces to carry out the raid which led to the death of Islamic State leader Abu Bakr al-Baghdadi, according to NBC News.
General Mazloum Abdi of the Syrian Democratic Forces (SDF) had an intelligence source in al-Baghdadi's inner circle. This person, who allegedly worked as one of al-Baghdadi's security advisers, was able to describe exterior features of the safe house where al-Baghdadi was hiding. Satellite imagery corresponded with the descriptions given by the source.
Information on interior layouts was also relayed, including the number of guards, rooms and tunnels.
It was the DNA that proved to U.S. Forces that the source was giving accurate information after tests run on the samples matched with al-Baghdadi's DNA.
Those samples also allowed lab technicians at the raid to verify they had found al-Baghdadi's body which was buried under debris after al-Baghdadi detonated an explosive vest he was wearing which killed him and three of his children.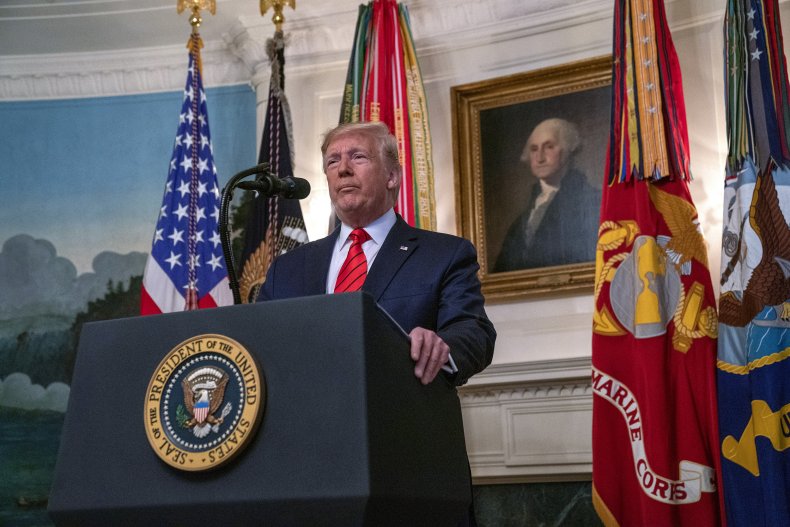 "He was a sick and depraved man," said President Donald Trump about al-Baghdadi. "And now he's dead."
"I want to applaud President Trump, the U.S. military, and intelligence community for successfully targeting and eliminating ISIS leader Abu Bakar al-Baghdadi," said Representative Mike Rogers of the House Homeland Security Committee in a statement. "Baghdadi led one of the most brutal terror organizations in the world, which celebrated public executions, rape, torture and murder. His death should serve as a lesson to any would-be terror leaders around the world that seek to target the United States and our citizens."
As the leader of the Islamic State, al-Baghdadi had declared himself to be a direct descendant of the grandson of Mohammed and the leader of the Muslim community. According to The Guardian, al-Baghdadi had a bounty on his head in the amount of $25 million.
Under al-Baghdadi's leadership, the Islamic State claimed responsibility for terror attacks worldwide, including a bombing in August 2019 at a wedding celebration in Afghanistan which killed at least 63 people and injured more than 200.
Trump thanked the Syrian Kurds for the help in carrying out the raid, saying they provided "information that turned out to be helpful." His mention of the Kurds seemed to be incongruous with his recent decision to withdraw U.S. forces from Syria, leaving the SDF to battle the Islamic State themselves. Some U.S. troops have remained in Syria to guard the oil fields.
According to Voice of America, the U.S. Department of Homeland Security does not plan to issue a national terrorism alert although they are currently working at a "heightened state of vigilance."