Kurdish Tankers Haemorrhaging Money As Disputed Oil Lacks Buyers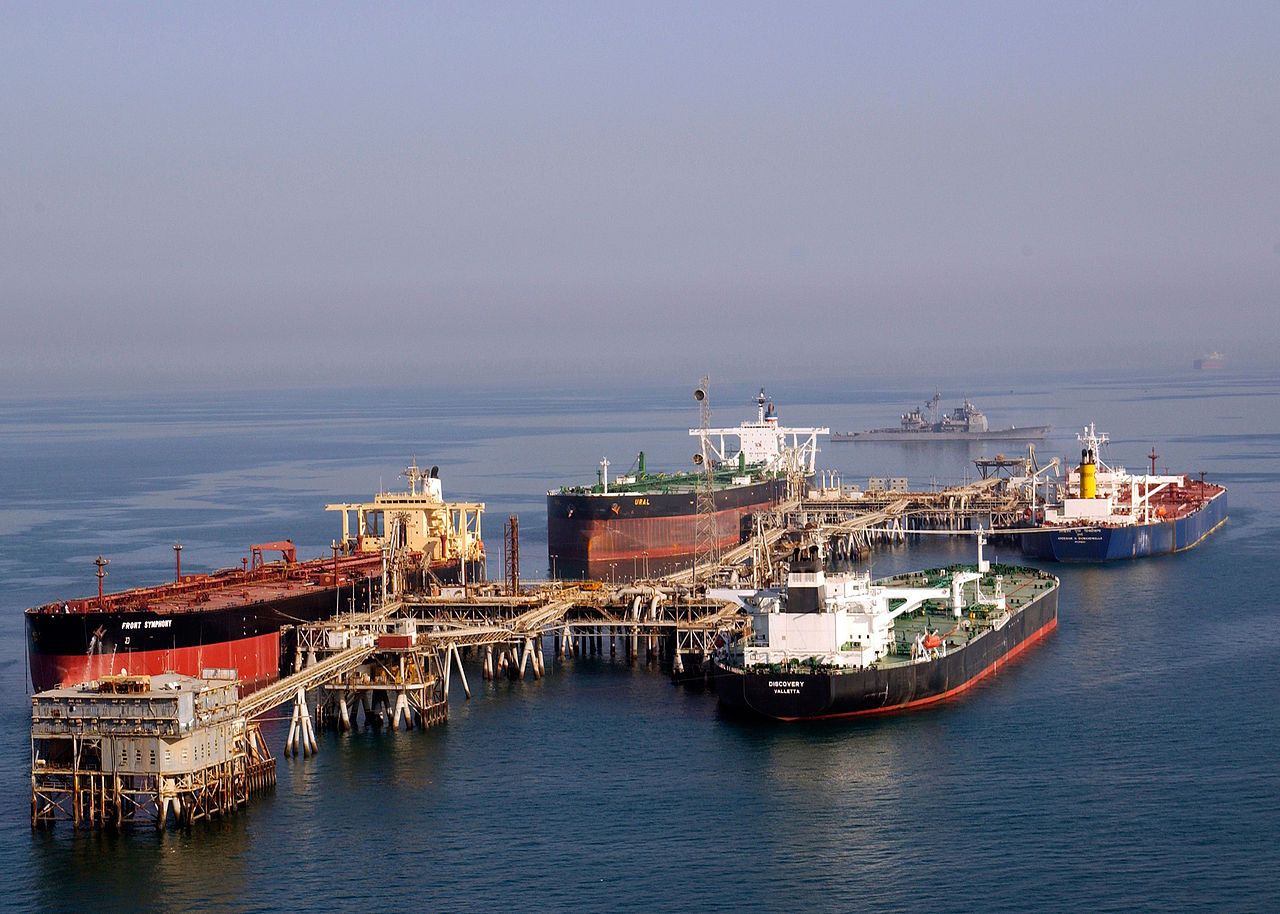 LONDON (Reuters) - After a legal show-down in Texas this week, the outlook for a handful of tankers holding some $300 million worth of Kurdish oil is not looking good.
Seemingly unable to find enough buyers willing to take a risk on million-barrel cargoes of disputed crude, the Kurdish authorities are paying over $75,000 a day to keep all three far-flung vessels afloat. A fourth ship began filling up at a terminal on the Turkish coast on Thursday, potentially adding to the tally, Reuters reported.
Unless they can seal last-minute discreet sales or reach some kind of deal with Baghdad over how to share oil revenues, experts say, chances are slim of unloading ships now dotted around the globe, from Texas to Malaysia. In total, they have already been at sea for nearly half a year.
"There will not be many people who will want to take the cargo in circumstances where there is a dispute about the ownership of it," said Ben Knowles of law firm Clyde & Co.
Iraqi Kurdistan is exporting crude oil independently of Baghdad in a bid toward seizing greater political and economic autonomy, in spite of Baghdad's protests that it has the sole authority to sell Iraqi oil.
Read next: Can an Indpendent Kurdistan Reshape the Middle East
"As long as the dispute is rumbling on, it would be very difficult for anyone to use the cargo because they will potentially face exposure if they do," Knowles said.
Kurdistan's biggest U.S. buyer LyondellBasell <lyb.n> said on Thursday it will not buy any more of the disputed oil.
In the modern maritime world, satellite vessel tracking technology and a globally networked shipping system make it nearly impossible for the Kurds to quietly unload the vessel at some remote port without the intervention of Baghdad, which says the oil has been illegally sold outside its control.
The ships' fate grew dimmer on Tuesday after Baghdad won a U.S. court order to seize one of those tankers, the United Kalavrvta, which had crossed the Atlantic to anchor a few miles off the port of Galveston at the weekend. While the Federal judge said she lacked jurisdiction as the tanker outside U.S. territorial waters, the message was clear.
While shadowy traders or rogue nations may have been willing to take a chance with the oil in the past, at the right price, the cost of crossing Baghdad and irritating Washington is seen as too great for most global companies. And pariah states like North Korea lack the refineries necessary to utilize the crude.
That does not seem to be stopping them from trying.
One of the three vessels – still holed up in the South China Sea off Malaysia – has managed to offload part of its cargo onto another tanker, according to vessel-load data available on ThomsonReuters Eikon. The ship-to-ship transfer is a ploy also used by other countries, such as Iran in an effort to disguise the origin of crude, with moderate success.
The partial sale is unlikely to alter the tough task ahead for the Kurds.
Even if the half-cargo gets sold, "the Kurds will get a lower price selling in this kind of way and won't be anywhere next to the market rates they want to achieve," said Richard Mallinson with consultants Energy Aspects in London.
"It has proved to be more difficult than they expected because Baghdad has used a combination of diplomatic pressure with governments it has relations with, legal warnings to potential buyers and the action with the tanker in the U.S. That will have sent a message to most buyers," Mallinson said.
The Kurds have seized on recent sectarian chaos in Iraq to expand their autonomous northern territory to include Kirkuk, which sits on vast oil deposits.
ADRIFT
While the Kurdistan Regional Government (KRG) has been selling smaller piecemeal oil shipments on the international market since 2012, it only began larger million-barrel shipments out of its new pipeline in May. The pipeline started up in at the end of December and was pumping around 120,000 barrels per day to Turkey's Mediterranean port of Ceyhan until it was forced to halt flows last week due to storage tanks being full.
Only one of five cargoes has been successfully delivered, to Israel, which does not have diplomatic relations withBaghdad. Israel has said Kurdish independence in northern Iraq was a "foregone conclusion."
Authorities in Baghdad generally turned a blind eye to the smaller sales, but the onset of direct exports by pipeline has drawn fierce criticism the central government. They have warned of potential lawsuits or legal action if anyone buys the oil, and filed suit in Federal court this week to block the United Kalavrvta from plans to offload its crude.
As a result, the three tankers are scattered across the globe in limbo: one offshore Malaysia, another in the Atlantic Ocean off Morocco and the third some 60 miles (100 km) off the U.S. Gulf Coast. KRG's oil marketing team has been unable to successfully close full deals for them, according to industry sources.
Another is scheduled to set sail from Ceyhan on Friday, Turkish energy officials said. It was unclear whether the ship has a destination. The loading will help drain oil tanks in the port, which have risen to full capacity.
The tab thus far: an estimated $5 million and rising, based on the cost of chartering the vessels for a total of 160 days at sea, shipping sources say. While not a large sum compared with the amount they could stand to make in profit from a sale, it adds strain to a cash-strapped government facing a funding hole.
After the KRG completed the pipeline to Turkey by-passing the federal system, Baghdad cut the Kurds out of the budget at the start of 2014, forcing the northern region to take out large loans to stay afloat. At a Londonconference in June, Kurdish minister of natural resources Ashti Hawrami said the KRG had already borrowed $1 billion internationally against future oil sales and another $2 billion locally.
HARD TO BE STEALTHY
In prior decades, there was arguably more appetite for politically charged oil trading with countries such as the former Rhodesia and South Africa under apartheid. Players also made fortunes in the "tanker wars" of the 1980s during the Iran-Iraq conflict, when vessels risked missile fire to load and then transport crude oil cargoes from the conflict area.
While sanctions-busting sales still occur across the world these days, including to, or from countries such as Syriaand Iran, they are less easy to hide.
Iran, for instance, had attempted to evade Western sanctions on its oil sales in recent years by changing the names and flags of its tankers, transferring crude to vessels at sea and finding middle men to facilitate deals on their behalf.
While some of those endeavors may have been successful, many were increasingly unearthed by media, including Reuters, who were able to track the tankers helped by so-called AIS transponders that broadcast their location in real-time.
Facing tougher commercial scrutiny, companies are more wary these days of dealing with disputed oil.
Disputes arise, stranding tankers.
Two years ago, two tankers holding oil from South Sudan were held up for months in Asia due to a dispute over oil revenues between Sudan and its landlocked neighbor South Sudan. Sudan had seized the oil and loaded the consignments onto the tankers for what it called unpaid transit fees. The spat was resolved after both sides agreed that Sudan would pay back proceeds from the two oil shipments as well as reaching an accord over a metering system over oil exports.
In 2011, a cargo sold by opposition forces fighting then Libyan dictator Muammar Gaddafi was stuck for weeks at sea near Singapore waiting for a buyer. The vessel managed to bypass a naval blockade around Libya, successfully load a cargo and sail before getting stuck until a sales deal with the rebels could be reached.
Earlier this year, armed rebels from Libya's eastern region, demanding autonomy from the central government and a greater share of oil, managed to load a tanker with oil and set sail in a bid to raise cash. The crew reported that they were held at gun point by the opposition forces. They didn't get far, however: U.S. special forces seized the vessel days later off Cyprus after Tripoli urged Washington to intervene.
Shipping sources say that action was rare and the outcome of the Kurdish cargoes will most likely to be played out legally.
METER RUNNING
As for the United Kalavrvta, it may now sit in the Gulf of Mexico indefinitely. U.S. authorities would only be able to act on the order if it comes with 12 miles of the coast, lawyers say.
While the vessel could stay offshore for some time, at some stage it would need to refuel and also pick up supplies such as food, which could create the possibility of a seizure in another jurisdiction, according to one shipping source.
"For every day the dispute remains unresolved and the tanker carries the cargo, someone somewhere is going to have to be picking up the tab and these things are extremely expensive to hire," Clyde & Co's Knowles said.
Meanwhile, so long as the bills get paid, it is business as usual for those responsible for the tanker.
"It is not uncommon in our line of business for questions to arise over the ownership of a particular cargo," said an official with North P&I Club, ship insurer for the United Kalavrvta.
Marine Management Services M.C., the Piraeus-based shipping company that manages all three tankers, did not reply to requests for comment on the United Kalavrvta.