Kurds Claim Big Gains Against Islamic State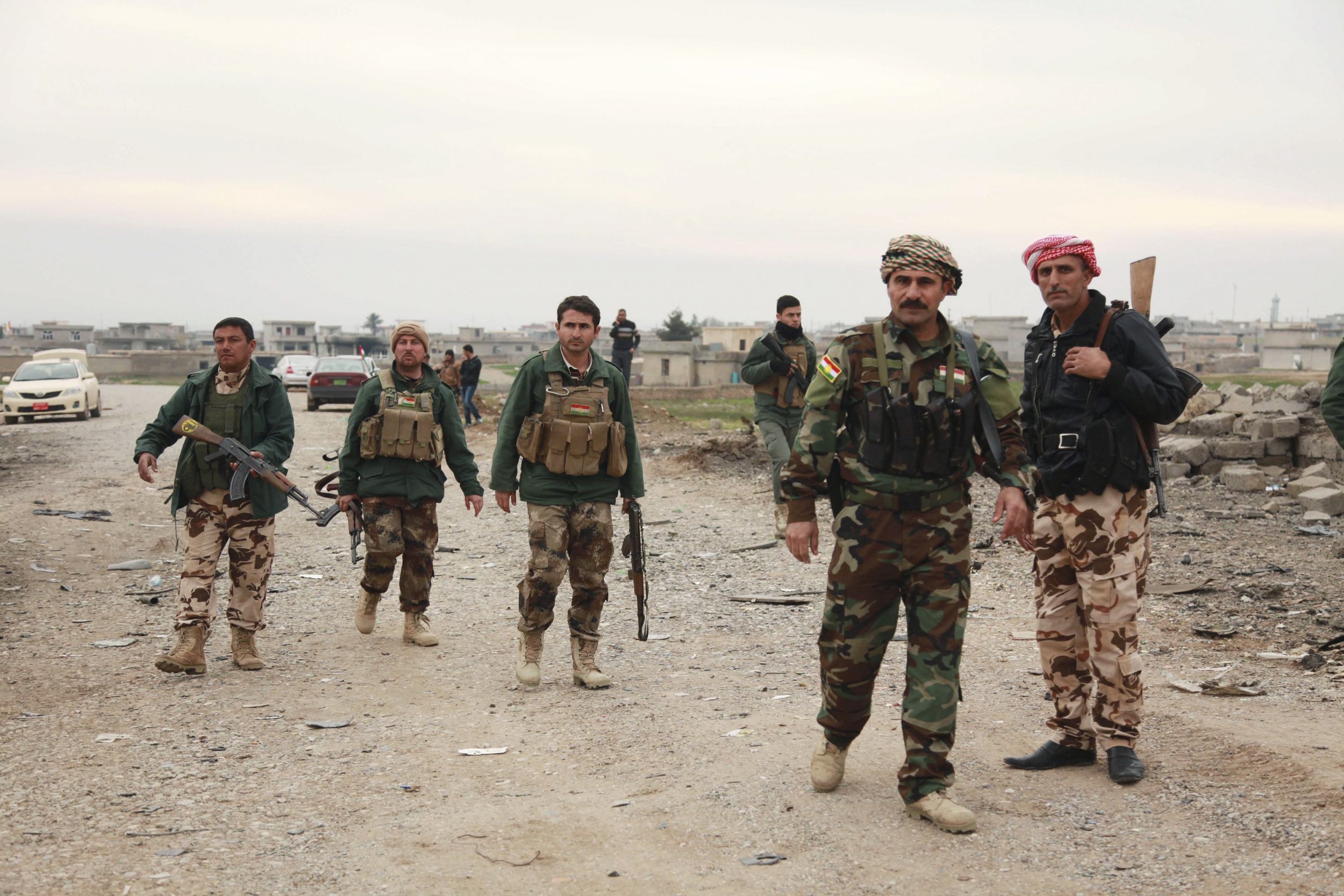 DOHUK, Iraq (Reuters) - Kurdish forces claimed to have seized more territory on Friday after breaking the siege of Sinjar mountain in what they called their biggest victory yet in their war against Islamic State.
A senior Kurdish official said the peshmerga forces had driven the Sunni Islamist militants out of Snuny district north of the mountain on Friday, bringing them closer to retaking the entire Sinjar area on the border with Syria in northwest Iraq.Islamic State captured huge swathes of Syria and Iraq earlier this year, killing or driving out thousands of Shi'ites and non-Muslims from the region, but the tide of fighting has been reversed in northern Iraq.
Helped by intensified coalition air strikes, the peshmerga fought their way to the eastern tip of Sinjar mountain range on Thursday, opening a corridor for hundreds of minority Yazidis who had been trapped there for months.
"Until now we haven't started evacuating people. We are still taking up defensive positions. Then we will bring them down," said Zaim Ali, the commander of peshmerga for Sinjar, Zumar and Mosul dam.
The Kurdistan region's president Massoud Barzani is personally directing the offensive, in which as many as 8,000 peshmerga are taking part.
The aim of the operation is to reach Sinjar town on the southern side of the mountain, which sits on a road linking Mosul to neighboring Syria and is a key supply route for the militants.
Sinjar has become highly symbolic for the Kurds, whose reputation as fearsome warriors was bruised after Islamic State overpowered the peshmerga in Sinjar and killed or captured hundreds of Yazidis in August.
U.S. President Barack Obama cited the duty to prevent an impending "genocide" of Yazidis by Islamic State as one of the main motives for authorizing air strikes in Iraq this summer.
Since then, Kurdish forces have regained most of the ground they lost to Islamic State in northern Iraq, but Sinjar's awkward geography, out on a limb to the west, has made it difficult to penetrate.
The Kurdish region's National Security Council said on Friday the U.S.-led air strikes had killed a senior Islamic State figure in Mosul on Wednesday.
It identified the man as Shihab Ahmed Hassan al-Luhaibi, the Islamic State leader Abu Bakr al-Baghdadi's deputy for military affairs in Nineveh province and head of security for Mosul.
His vehicle was hit in a strike on the city's east side, according to the statement. There was no way to independently confirm the information.
In Baghdad, three bombs exploded in eastern and western parts of the city, killing eight people, police said.