Kurt Angle, Other WWE Stars Furloughed From Coronavirus Impact, WWE Fans Sound Off
Kurt Angle won an Olympic gold medal in wrestling at the 1996 Summer Games in Atlanta. And over the next 10 years, he became one of the biggest names in the wrestling industry. He either drew high praise or heavy discontent from fans of World Wrestling Entertainment (WWE).
On Wednesday, Angle was one of nearly two dozen stars furloughed by the WWE because of financial issues created by the COVID-19 crisis, also known as the coronavirus pandemic.
Angle on Twitter thanked "WWE Universe" for his tenure, calling its followers "the best fans in the world."
"I wanted 2 say thank you to the WWE for the time I spent there.I made many new friends and had the opportunity to work with so many talented people. To the Superstars, continue to entertain the WWE Universe as well as you possibly can. They're the best fans in the world," Angle wrote.
Other high-profile names released Wednesday include:
Former tag team champions Karl Anderson and Luke Gallows
Former U.S. champion Rusev
Former intercontinental champion Zach Ryder
Former cruiserweight champion Lio Rush
Veteran referee Mike Chioda
Chioda had been with the company for more than 20 years, and he was the longest-tenured referee in history for the company.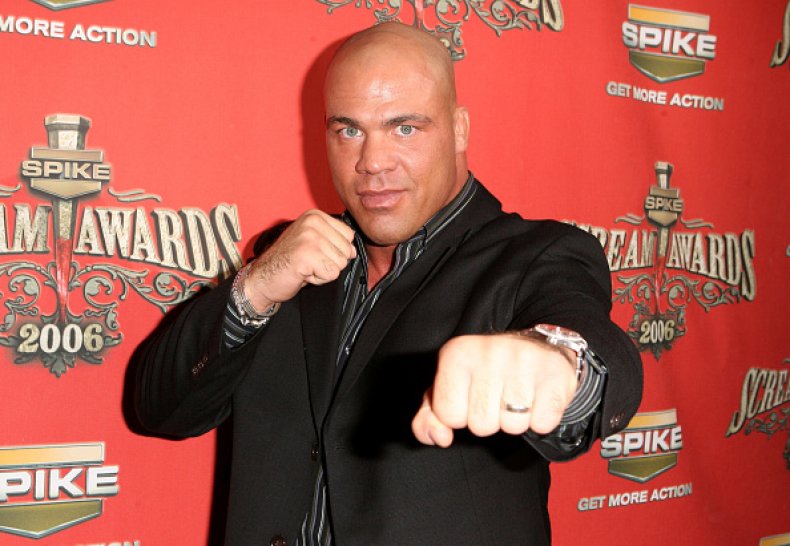 Here's the complete list of athletes and personalities let go:
Kurt Angle
Karl Anderson (Chad Allegra)
Luke Gallows (Drew Hankinson)
Drake Maverick (James Curtin)
Mike Chioda
Rusev (Miroslav Barnyashev)
Lio Rush (Lionel Green)
Curt Hawkins (Brian Myers)
Heath Slater (Heath Miller)
Zack Ryder (Matthew Cardona)
No Way Jose (Levis Valenzuela)
Aiden English (Matthew Rehwoldt)
Eric Young (Jeremy Fritz)
EC3 (Michael Hutter)
Sarah Logan (Sarah Rowe)
Primo (Edwin Colon)
Epico (Orlando Colon Nieves)
Rowan (Joseph Ruud)
Mike Kanellis (Mike Bennett)
Maria Kanellis
Deonna Purrazzo
Aleksandar Jaksic
Fans began sounding off on Twitter once the announcement of WWE furloughs hit the news waves, and here are some of the things they had to say:
The coronavirus was first detected in Wuhan, China during late 2019, and by April 15, more than 2 million people worldwide have tested positive for the virus, and there have been more than 134,000 deaths around the globe.
In the United States, there have been more than 640,000 cases—the most by any country. The U.S. has more than 28,000 deaths so far, which also leads all countries.
Major sports leagues in America began shutting down, one-by-one, starting when the NBA indefinitely postponed its regular season and subsequent playoffs on March 11 after a player from the Utah Jazz tested positive for COVID-19, also known as coronavirus.
One day later, the NHL suspended its season, Major League Baseball canceled the remainder of its spring training and delayed opening its season, and the NCAA canceled its men's and women's basketball tournaments. The NCAA also canceled championships for all spring sports, including baseball, softball, lacrosse and track.
The WWE announced it would continue holding events before empty arenas, including its wildly-popular WrestleMania, which took place over a two-night period two weekends ago.
On Tuesday, President Donald Trump announced that the country needed to reopen sports in America, and he named WWE owner Vince McMahon as one of the sports owners/commissioners he would consult during the crisis.
Just last week, McMahon disbanded his XFL.