Kurt Masur Quotes: 5 Things the Famous Conductor Said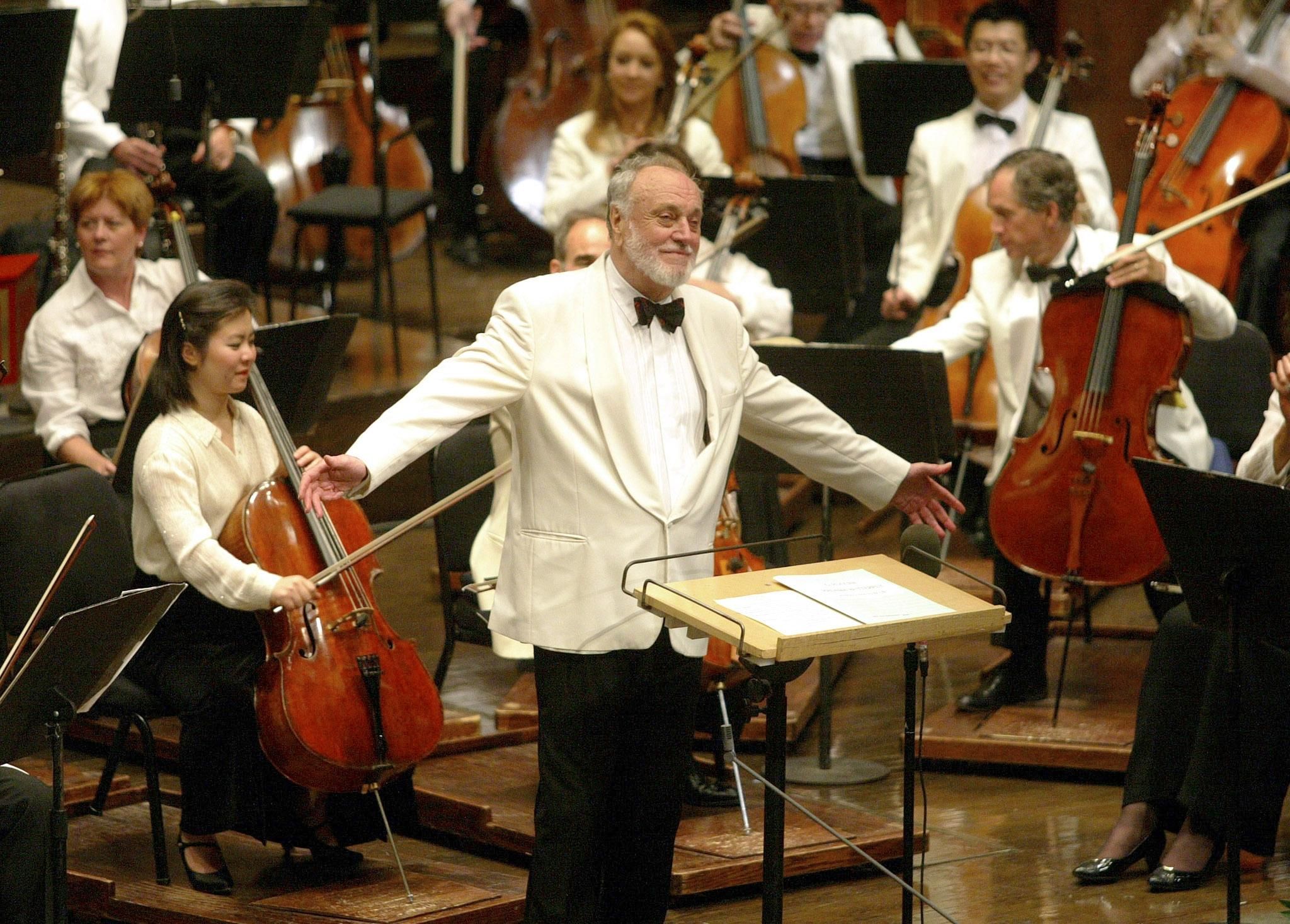 Conductor Kurt Masur was honored with a Google Doodle Wednesday in honor of what would have been his 91st birthday. Masur was originally a musician who played several instruments but after an injury to his hand switched to conducting and became what many consider one of the best conductors to ever live.
Masur was born in 1927 in Brieg, Germany, which is now part of Poland and spelled Brzg. He studied conducting at the Leipzig University of Music and Theatre, according to Britannica. Masur viewed music as a humanitarian act and used it to unite people.
In 1989, he was one of the most popular figures to take part in the agitation against the Communist government in East Germany. Two years later he was chosen as the new director of the New York Philharmonic and became the first director to receive the title of music director emeritus there.
Masur died in Greenwich, Connecticut, in 2015 at the age of 88 after decades of conducting music.
Five Quotes by Conductor Kurt Masur:
"What most impressed me when I first came to New York was not the high buildings but the people. This must be the most international city in the world, and we must find out what the Philharmonic can do that will uniquely appeal to this wonderful mix," Masur said in an interview with New York magazine.
"I am what I am, and you will get what I am as honestly as I can bring it," he said in an interview with The New York Times about his roots in Leipzig.
"The conductor used to be a kind of dictator—he was unassailable. Today that is no longer the case. Today it is all about making the partnership between conductor and orchestra so strong that the orchestra intuitively follows the conductor in what he wants," he said in a 2013 interview about the relationship between the orchestra and the conductor, according to The Guardian.
"I pride myself that I have no particular style of conducting, and I make sure my students don't imitate me," he said about teaching, in an interview with The New York Times.
"Fear can never unite people. Pain cannot unite people. Joy unites people. Beethoven is always fresh," he said in an interview about whether works he's performed hundreds of times remain fresh.
Kurt Masur Quotes: 5 Things the Famous Conductor Said | U.S.