Kurt Russell's Birthday: His 25 Best Movies Ranked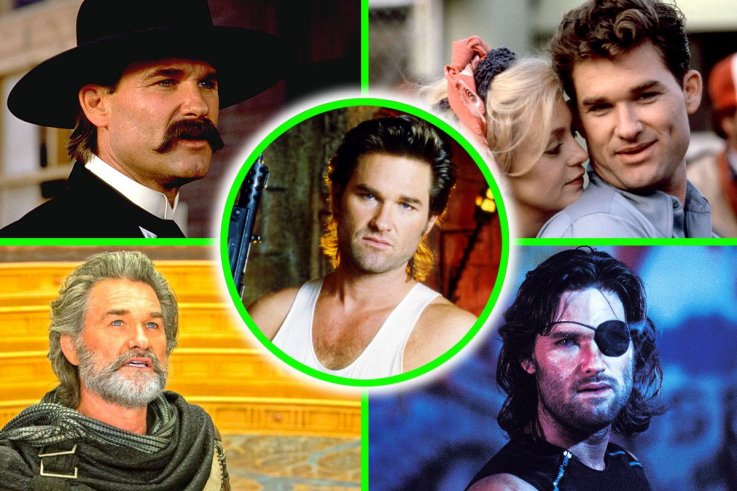 Hardworking Hollywood veteran Kurt Russell turns 68 today. He appeared in an Elvis Presley movie aged 12 and has barely stopped acting since. In his teens, he was a huge Disney star after being picked at age 15 by Walt Disney himself and starring in a number of family-friendly films.
After moonlighting for three years as a baseball pro in the early 70s—he was forced to retire after an injury—he returned to acting, initially in fun-but-disposable action movies. His first notable role was in the classic 1982 horror movie The Thing. Russell played the lead role as a helicopter pilot, tormented by a shapeshifting monster which breeds paranoia amongst his group of friends.
It was absolutely savaged by critics at the time—Newsweek critic David Ansen said it "sacrificed everything at the altar of gore"—but later audiences came to appreciate its schlocky excess. Russell would go on to collaborate multiple times with The Thing's misunderstood director, John Carpenter.
Russell's reputation was saved the following year by the Nora Ephron-penned Silkwood, in which he starred opposite Meryl Streep and Cher. The movie received five Oscar nominations, and Russell was nominated for a Best Supporting Actor Golden Globe.
Around this time, Russell became involved with Goldie Hawn, forming an early 80s Hollywood power couple. They are still together to this day, with Hawn's daughter from a previous relationship, Kate Hudson, considering Russell a father figure, although he and Goldie have never tied the knot. Russell has two other children, including actor Wyatt Russell.
Russell mainly trod familiar ground over the next couple of decades, appearing in entertaining, forgettable action or comedy fare. But in the age of the mega-budget franchise, he's found a second wind. He appeared in the Fast and the Furious franchise, as well as in 2017's Guardians of the Galaxy Vol. 2.
Crucially, he's found a fan in the Old Hollywood fetishist Quentin Tarantino, who has cast Russell in a slew of movies since 2007's Death Proof. Russell will also appear in a small role in Tarantino's upcoming effort, the star-studded mystery crime movie Once Upon a Time in Hollywood, due for release in July.
As he turns 68, Newsweek analyzes data from critical aggregation websites Rotten Tomatoes, Metacritic and IMDb to find the 25 best movies of Russell's long career so far.