Kushner Qatar Meeting Confirmed, but Dad Insists He Didn't Take Money
For the first time, the Kushner Companies admitted Sunday to meeting with Qatar's finance minister in New York three months after President Donald Trump took office, but said no funds were exchanged or a deal struck.
Jared Kushner's father, Charles, said the meeting took place but that if Qatari finance minister Ali Sharif al-Emadi and other representatives were ready to provide investment or funds to the real estate company it would not have been accepted, according to The Washington Post.
"I was invited to a meeting," he told the Post in a statement. "Before the meeting, Kushner Companies had decided that it was not going to accept sovereign wealth fund investments. We informed the Qatar representatives of our decision and they agreed. Even if they were there ready to wire the money, we would not have taken it."
The fact the meeting even took place became another lightning rod of controversy for the Trump administration and Jared Kushner, the president's son-in-law and senior adviser who has been tasked with tailoring Trump's Middle East policies.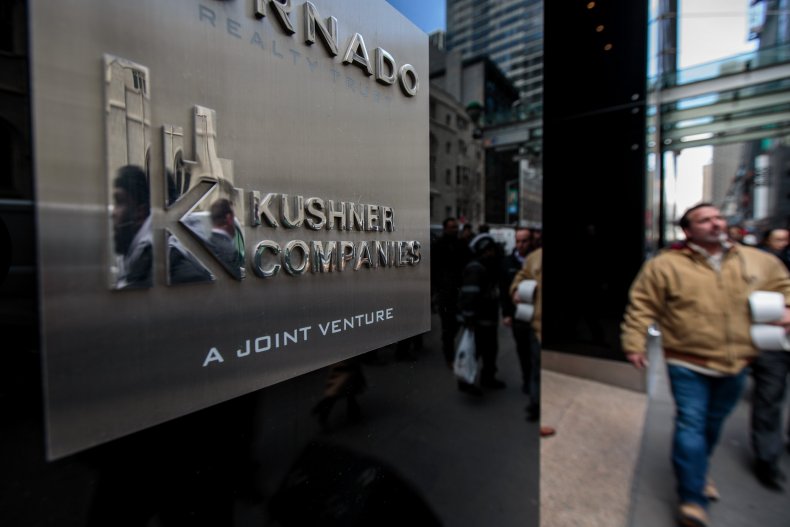 The administration, including the Trump Organization, has repeatedly been questioned over potential conflicts of interest with policies or political influence potentially helping the Trump and Kushner families bottom lines.
Originally, Kushner Companies claimed earlier this month that it did not "solicit sovereign funds" when The Intercept first reported the meeting took place. The same report stated Charles Kushner had requested the meeting with the Qataris.
Over the weekend, the company was also accused of filing falsified documents with New York City in order to move tenants out of buildings and flip them for a profit quicker, the Associated Press reported.
The company has been seeking cash to pay for it's 666 Fifth Avenue property in New York following the 2008 financial crash. Jared Kushner, who previously ran the company before working in the White House, bought the property for $1.8 billion.