Will Jared Kushner and Ivanka Trump Leave the White House? Staff Shake-up Probably Won't Include First Kids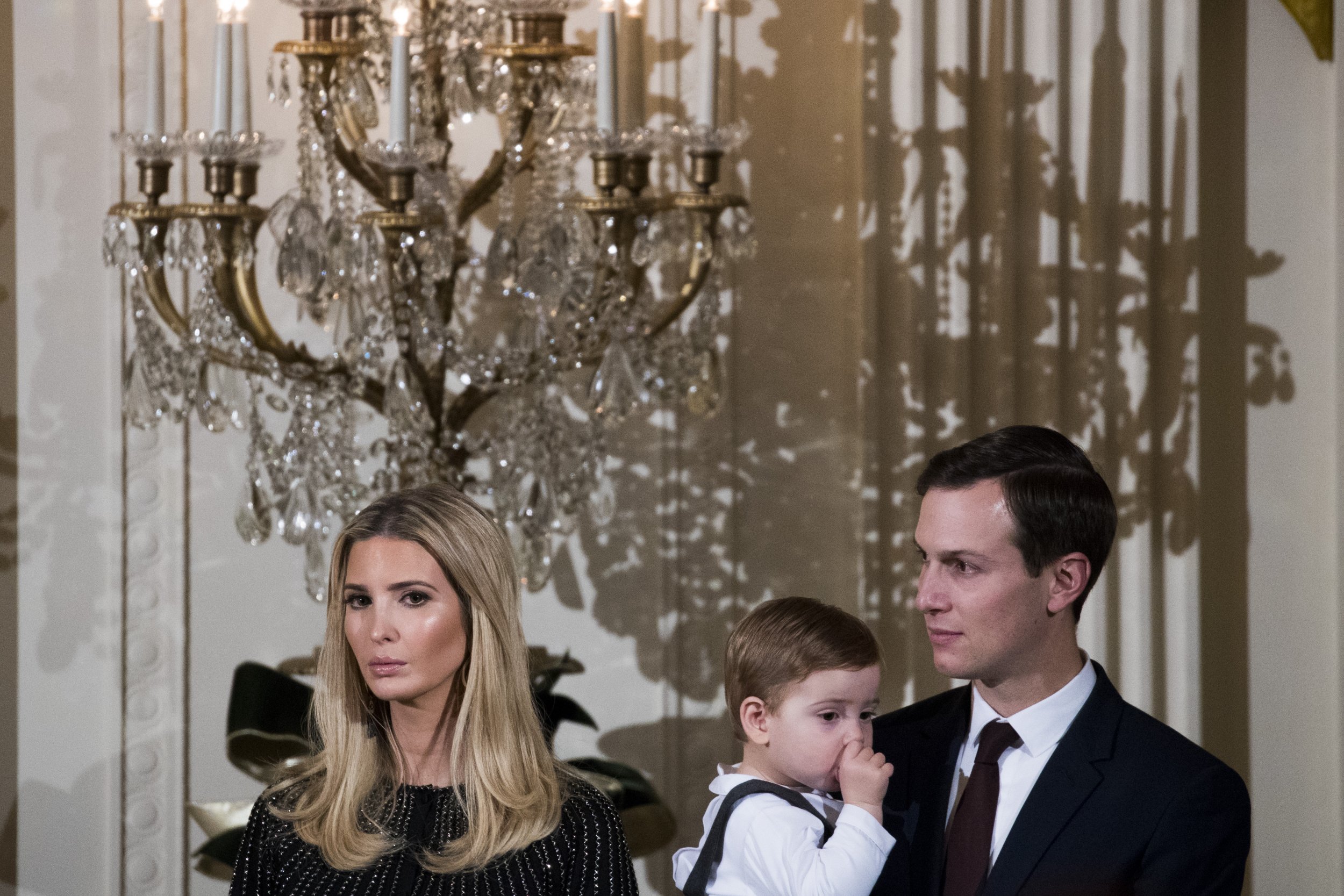 Another White House staff shake-up could be on the horizon later this month, according to recent reports, but perhaps the two people closest to President Donald Trump appear unlikely to depart.
Related: Who is Wendi Deng? Rupert Murdoch's ex-wife, Ivanka Trump's bestie and suspected Chinese spy
Jared Kushner and Ivanka Trump, senior advisers to the president as well as his son-in-law and daughter, reportedly "love it" in Washington, D.C., and have no plans to leave.
"Whenever she invites people, they all want to come see her in Washington," a friend of Ivanka's told Page Six.
The same friend added, "They love it in Washington. The kids love it. They are in it for the long haul."
Much of the expected staff shake-up, to be overseen by chief of staff John Kelly, involves an effort to "streamline and professionalize" the West Wing, according to a Washington Post story last month.
But with some departures already announced, Kelly was reportedly having trouble filling spots, though apparently not Kushner's or Ivanka's. CNN reported last week that national security adviser H.R. McMaster and White House counsel Don McGahn could depart. But nothing is certain, and the White House pushed back on the claim that staffers were told to state whether they plan to stay by the end of the month.
Meanwhile, the president's eldest daughter and son-in-law remain, despite questions about their suitability stemming from their lack of previous government experience and allegations made in the new book Fire and Fury: Inside the Trump White House by Michael Wolff.
Both Kushner and Ivanka have dealt with significant controversies during the administration's first year. Kushner's inability to acquire a permanent security clearance after failing to properly disclose all contacts with foreign officials, his presence at the infamous June 2016 Trump Tower meeting with a Kremlin-linked lawyer and his supposed role in former FBI Director James Comey's dismissal have all been significant lowlights.
Ivanka, like her father, has faced questions over conflicts of interest while posting countless photos on social media dressed in clothes from her fashion company. Republican lawmakers were reportedly peeved when she interrupted an Oval Office meeting and sidetracked negotiations. Kelly is said to have tried to curb such intrusions in order to keep the president focused.
Wolff's damning book described Kushner and Trump as "panicked" about the FBI and Justice Department looking into the family's finances while investigating allegations of collusion with Russia during the campaign.