Kushner Accused of 'Hiding' Info After Ignoring Dems on Possible Conflicts of Interest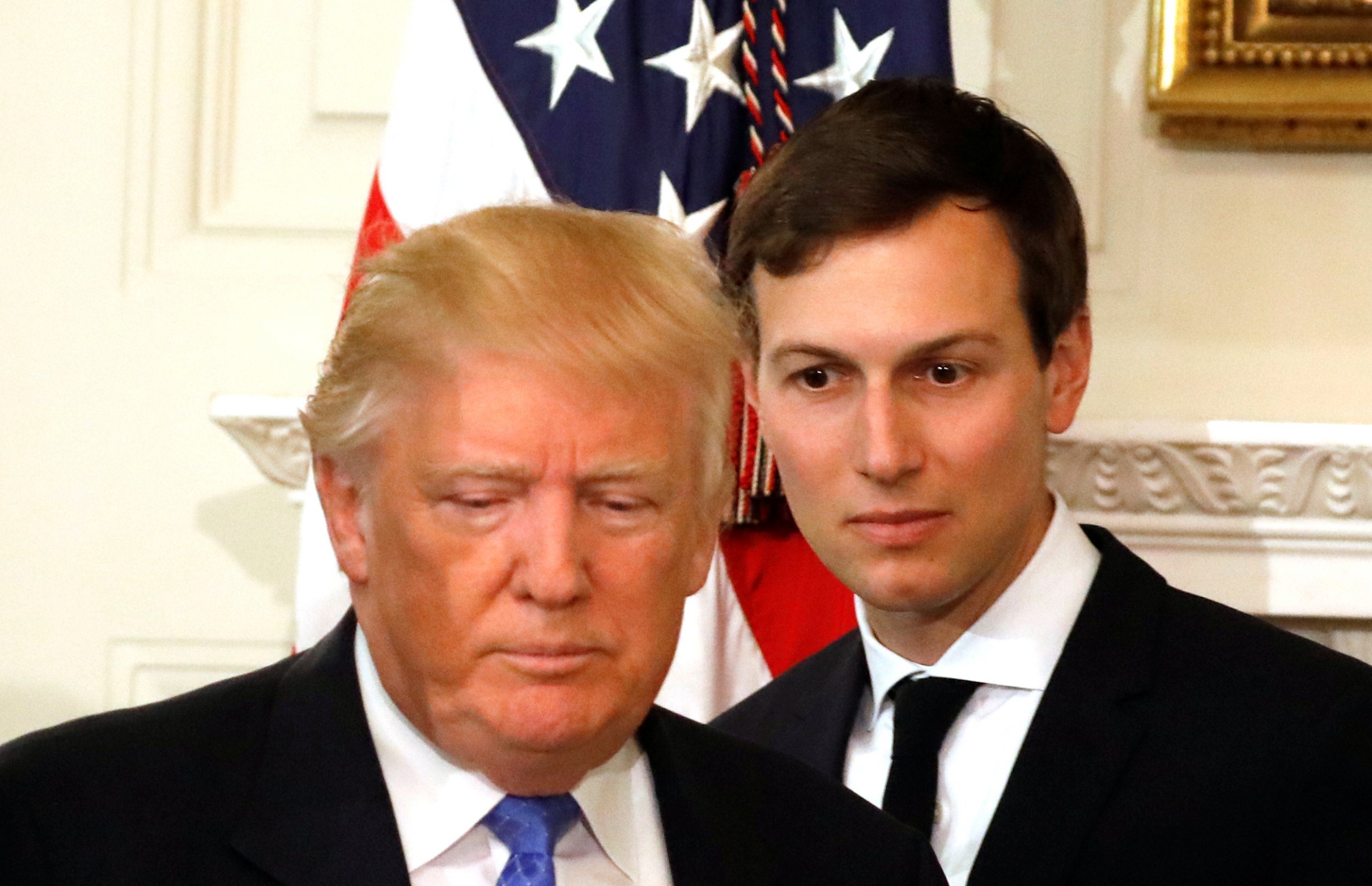 President Donald Trump's son-in-law Jared Kushner is being called out by Democrats for failing to comment on whether he leveraged his role as a White House senior adviser to bail out a financially troubled family company building.
Thirteen Democrats sent a letter to Kushner on December 6 stating they were concerned that he has a conflict of interest in working in the White House with a foreign affairs portfolio while possibly seeking massive cash bailouts for a 41-story building at 666 Fifth Ave. in New York owned by Kushner Companies.
Kushner failed to meet the Tuesday deadline the Democrats set for him to respond to two questions: whether he had any discussions about the property with foreign nationals in Saudi Arabia, United Arab Emirates, Qatar, China, Israel, France, or any other country excluding Russia since November 2016; and if so, if the conversations related to helping finance, purchase or assist with the building's debt.
Representative Ted Lieu (D-Calif.), who led the effort earlier this month, on Thursday called out Kushner for a lack of response.
"These are straightforward questions but we still haven't received an answer," Lieu said in a statement. "What is Mr. Kushner hiding?"
Various media reports indicated that the property, of which more than half is owned by Kushner Companies, has incurred at least $1.2 billion in debt.
The company purchased the Manhattan skyscraper in 2007 for $1.8 billion. Before stepping down from his role within the company to work in the White House, Kushner introduced a $7.5 billion plan to redevelop the property and reportedly sought foreign investment from a Chinese firm, among others.
Democrats in Congress voiced concern in March about a proposed investment deal between Kushner Companies and the Chinese holding company Anbang Insurance Group, saying it could present a "clear conflict of interest" for Kushner. The companies stopped talking about the deal later that month.
After nearly a year in the White House, Kushner has reportedly been working under an interim security clearance as investigators analyze his active foreign investments. His clearance was stalled because he allegedly omitted 100 foreign contacts before revising his financial disclosure forms three times.
As investigators go through Kushner's documents, he continues to have access to U.S. classified information.