Kushner-Owned Resort Could Make Millions From Government-Backed Jersey Shore Ferry, Pier Project, Report Says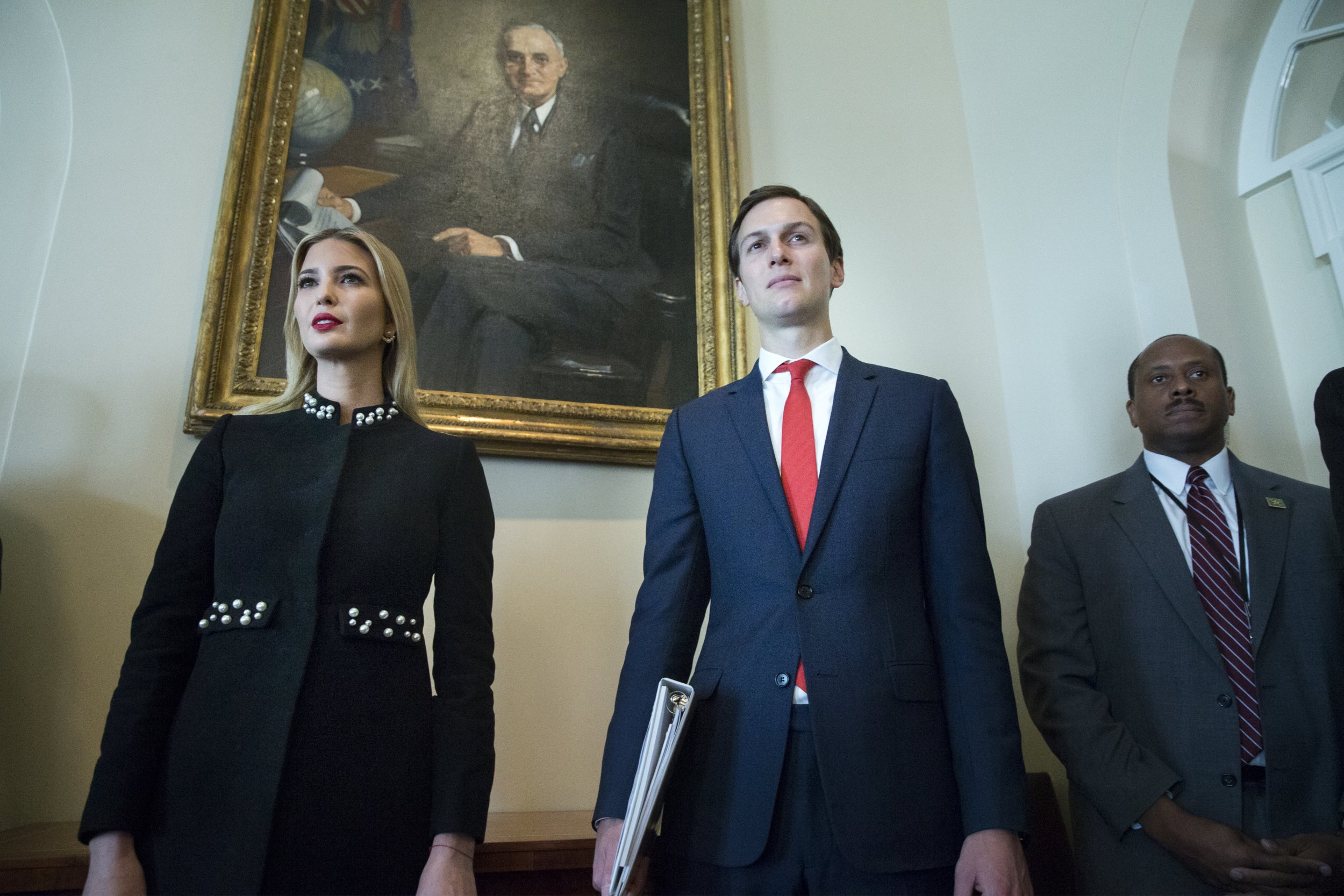 The latest in a series of potential conflicts of interest between Jared Kushner's family-owned company and his work for his father-in-law's administration has come to light.
A federal government agency has reportedly been working with a New Jersey town to construct a pier for a ferry service in order to help commuters. Yet both the ferry and pier would lead right to a resort run and owned by Kushner Companies, according to a report from the Associated Press on Friday.
Kushner, married to Ivanka Trump and senior adviser to President Donald Trump, stepped down as chief executive of Kushner Companies when he entered the White House. However, he has continued to take in money from much of the business through a series of trusts, according to reports. Kushner Cos. could see the property values of the 269 condos up for sale at the company's Pier Village resort in Long Branch jump as high as $1.9 million apiece.
The Federal Transit Administration, part of the Transportation Department, gave the city $3.34 million in 2008 to revamp the pier, but more funds are required to finish the project. City officials reportedly said the FTA had "highlighted" the ferry as a way to help commuters during a conference last year.
Federal financial disclosure forms filed in December by Kushner, who has had to revise them several times since assuming his position last year, showed he still owned part of Pier Village.
The company pushed back on accusations it benefited from any connection to the federal government.
"Of course, we, like other high-class developers, discuss projects that help the communities that we serve," a Kushner Cos spokesperson said in a statement to the AP. "To suggest that we have done anything unethical is patently false and appears to be drummed up again for political gain."
Long Branch's mayor, Adam Schneider, also challenged talk of a conflict of interest.
"They gave us that grant before Kushner Cos. was involved," Schneider told the AP. "If the federal government thinks it is a conflict, let them do something about it. I'm just advocating for my city."
Kushner Cos. purchased the resort in 2014 for roughly $200 million with the plan to develop the aforementioned condos and market them to New Yorkers, according to real estate site The Real Deal.
Kushner has come under intense scrutiny for a variety of reasons in recent months. The real estate magnate's accumulated debt over the 666 Fifth Avenue property in New York, as well as his security clearance downgrade have increased speculation about conflicts between his old and new roles. The litany of controversies have even prompted reports that Trump may decide to remove him and Ivanka Trump from the White House.