Did Jared Kushner Help Russia Hack the Election With Fake News? Trump Son-in-Law's Digital Operation Under Investigation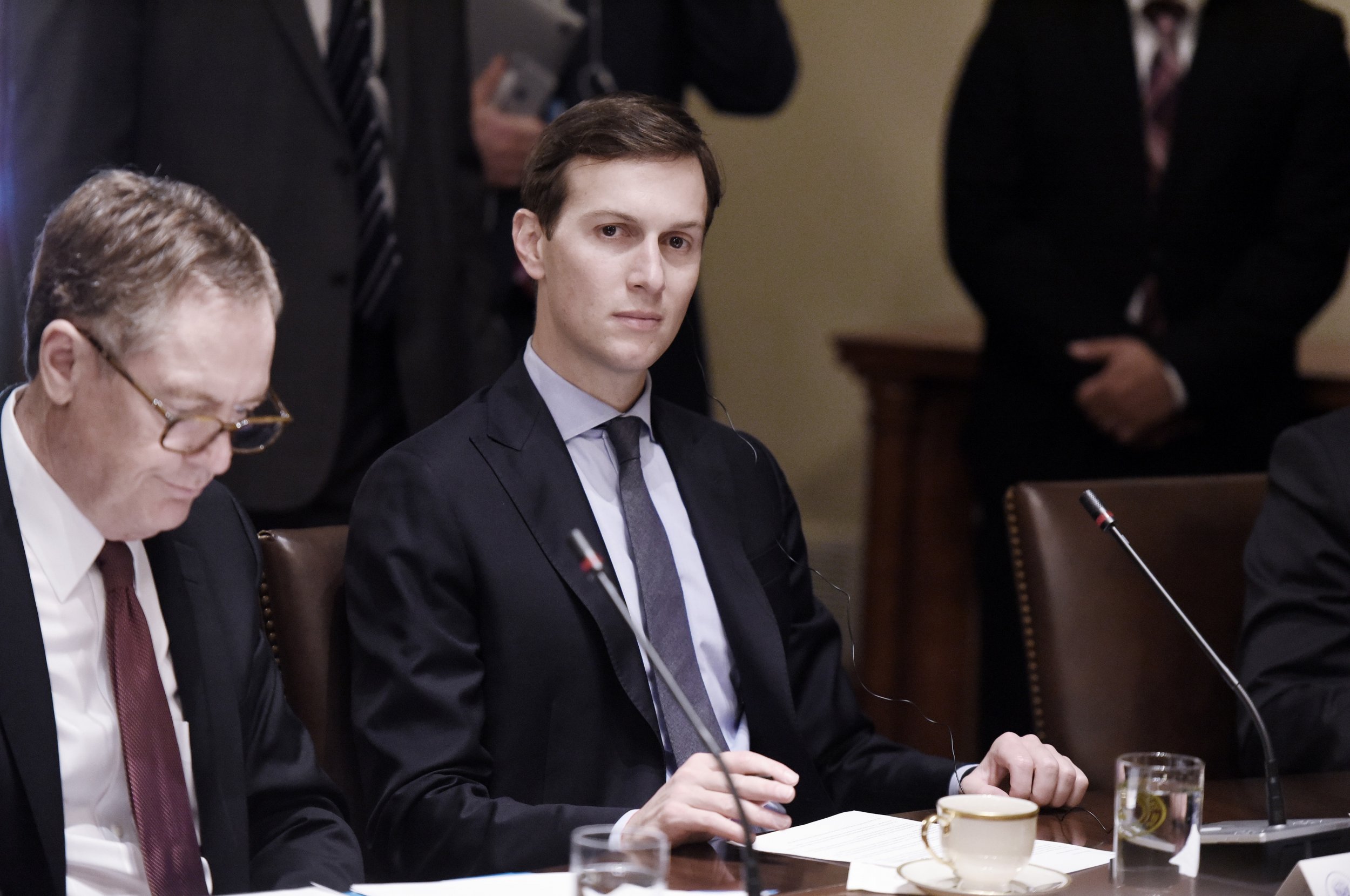 Jared Kushner, President Donald Trump's son-in-law and do-it-all White House senior adviser, was credited with directing a targeted digital enterprise during last year's campaign that ultimately helped hand his billionaire Republican father-in-law the highest office in the land.
That fact has piqued the interest of the House and Senate intelligence committees, as well as the Justice Department, which are probing potential collusion between the Trump campaign and Russia's "fake news" operation in key swing states and even specific voting precincts, McClatchy DC reported Wednesday morning.
Investigators working on the Justice Department's probe are examining whether Kushner played a "role as a possible cut-out or conduit for Moscow's influence operations in the elections," an unidentified source with knowledge of the department's investigation said to McClatchy.
Citing people familiar with the probes, the report added that investigators are also trying to determine if the Trump campaign coordinated with or helped WikiLeaks, which advocates for government transparency and encourages whistleblowers to come forward, while it distributed thousands of emails from the Democratic National Committee and other top members of Hillary Clinton's party.
Russia's meddling, which President Vladimir Putin denied to Trump during their face-to-face meeting Friday in Hamburg, Germany, had reached peak form come Election Day last year, allegedly doling out "fake news" about Clinton—think the salacious and phony "Pizzagate"—to key swing states and precincts.
It is the level of sophistication of that effort, such as knowing which districts and states to pound with disinformation regarding Clinton, that has intrigued investigators. Some believe Russia's aggressive cyberattacks could not have been done "independently" and doubt Russia could have "known where to specifically target...to which high-impact states and districts in those states," a source told McClatchy.
The Kushner news comes a day after a bombshell report involving the Trump campaign, the president's family and Russia. Donald Trump Jr., the president's oldest child, was found to have sent emails in June 2016 to a British publicist who was attempting to arrange a meeting between the co-head of the Trump Organization and a Russian lawyer who was said to possess damaging information on Hillary Clinton that could help the president's campaign, The New York Times reported Tuesday.
The publicist, Rob Goldstone, wrote in the initial email that the information was coming from the "Russian government," to which Trump Jr. responded, "I love it."
Just before the Times published its story online, Trump Jr. released the emails on his Twitter account as well as a statement. He followed that with an appearance on Fox News with host Sean Hannity to explain his actions. Trump Jr. said in hindsight he could have handled things differently.