Jared Kushner For Secretary Of State? Trump Told Kelly His High Hopes For Son-in-Law, New Book Claims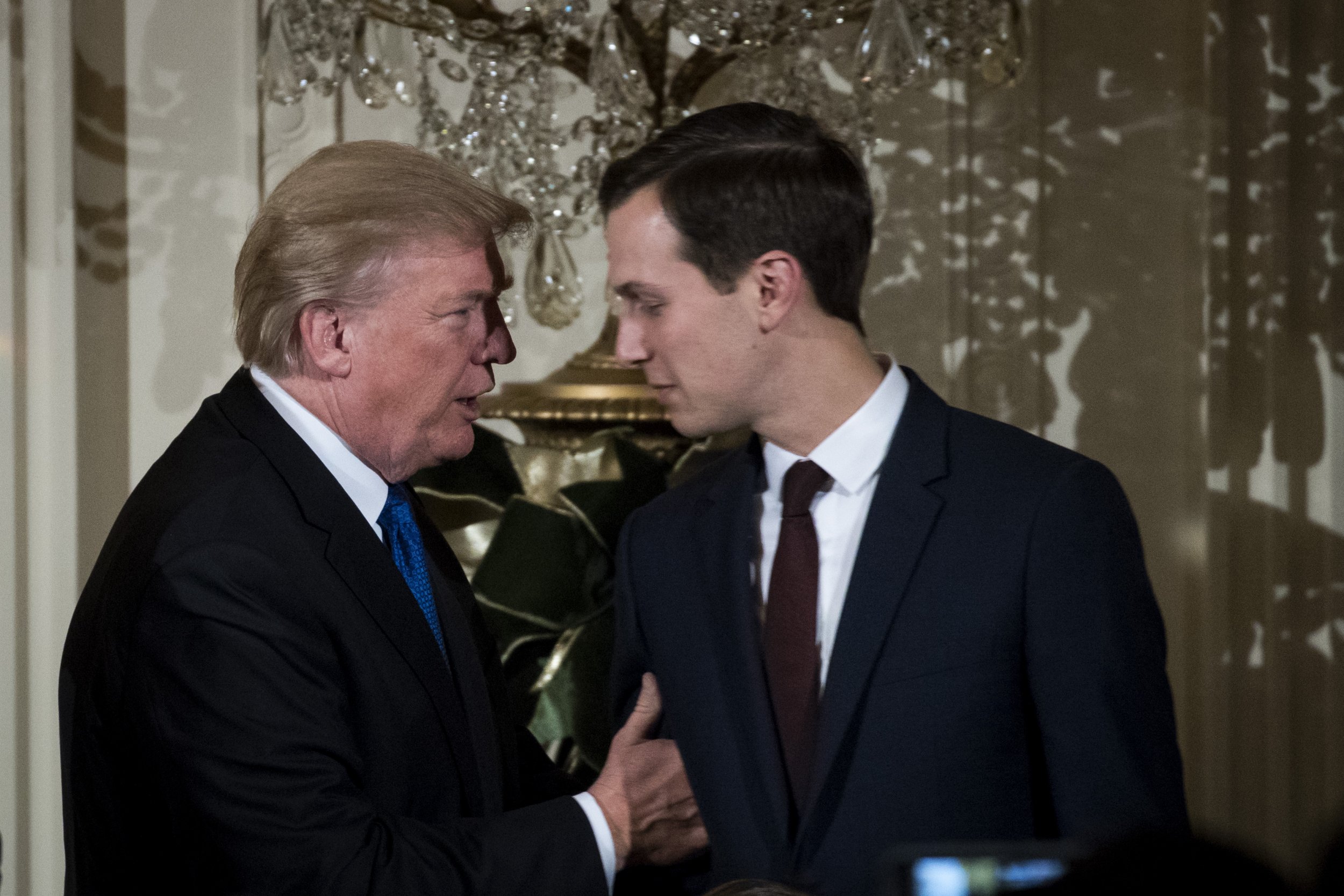 President Donald Trump not only praised the work of son-in-law and White House senior adviser Jared Kushner but also thought he could be secretary of state one day, according to a newly released book.
Shortly after taking over as White House chief of staff, John Kelly held a meeting with the president and wanted to discuss the roles Kushner and Trump's eldest daughter Ivanka would have in the administration going forward, author Michael Wolff claimed in his tome Fire and Fury: Inside The Trump White House.
Kelly reportedly sought to make changes and institute order in a White House that had been rather dysfunctional under his predecessor Reince Preibus, and wanted to control access to Trump and his office.
Kelly, according to the book, wanted to find a way to squeeze the politically inexperienced Kushner and Ivanka Trump out of the administration. Trump, instead, envisioned a much larger role for his son-in-law on the national and global political stage.
"In an early meeting with the president, General Kelly had Jared and Ivanka on his agenda — how the president saw their role; what he thought was working and not working about it; how he envisioned it going forward," Wolff wrote. "It was all intended to be a politic way of opening a discussion about getting them out."
Wolff went on: "But the president was, Kelly soon learned, delighted with all aspects of their performance in the West Wing. Maybe at some point Jared would become secretary of state — that was the only change the president seemed to foresee. The most Kelly could do was to get the president to acknowledge that the couple should be part of a greater organizational discipline in the West Wing and should not so readily jump in the line."
Trump, the White House and book and media critics have chastised the author Wolff for his storytelling style and sources, questioning whether everything he wrote is factual.
Trump called it a "phony" book in a tweet Friday.
Though, Kelly did appear to be successful late last year. A report indicated both Kushner and Ivanka Trump's roles had diminished in the White House despite their lofty titles.
Trump, coming from his family-run company, has long kept his brood close when conducting business and Kushner and Ivanka Trump have maintained power within the White House.
Former White House chief political strategist turned pariah Steve Bannon was also quoted in the book as nicknaming Kushner and Ivanka Trump "Javanka."
President Trump even thought of tapping Kushner to be his chief of staff until popular conservative author and pundit Ann Coulter talked him out of it, according to Wolff.
"Nobody is apparently telling you this," Coulter reportedly told the then-president-elect during the transition to the White House. "But you can't. You just can't hire your children."
Nevertheless, Trump went on to assign Kushner a plethora of duties like developing a plan for peace in the Middle East, heading up better relations with China and improving the Department of Veterans Affairs, to name a few.