Will Trump Pull Out of Middle East Peace Talks After Reports of Abbas Kushner Rift?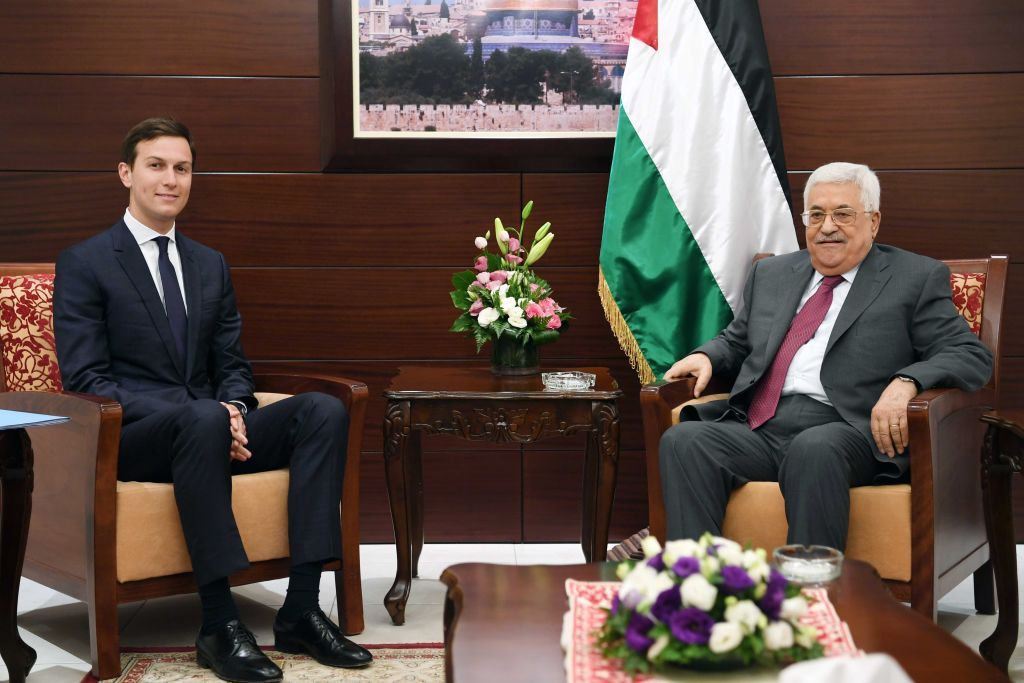 A U.S. official denied reports that President Donald Trump was considering pulling out of peace negotiations between Israel and Palestinians after a rift opened up in the first meeting between Trump aide and son-in-law Jared Kushner and Palestinian Authority President Mahmoud Abbas.
London-based Arabic daily Al-Hayat reported Saturday that the meeting between Kushner and Abbas had been "tense." Abbas was allegedly furious when Kushner relayed a set of demands from Israeli Prime Minister Benjamin Netanyahu, according to a translation of the report by the Jerusalem Post.
Israeli daily Haaretz reported that Palestinian officials were "greatly disappointed" following their Wednesday meeting with Kushner and Jonathan Greenblatt, Trump's Middle East envoy.
"They sounded like Netanyahu's advisers and not like fair arbiters," a senior Palestinian official told the publication. "They started presenting Netanyahu's issues and then we asked to hear from them clear stances regarding the core issues of the conflict."
According to the report, Kushner and Greenblatt criticized Abbas for failing to condemn a terrorist attack in Jerusalem last week that left one dead, and for refusing to meet Trump's appointee as U.S. ambassador to Israel, David Friedman, over his support for the settlement program.
A Palestinian official told Al-Hayat that Kushner will now report back to Trump, who will decide whether there are grounds for continuing talks.
In a statement Wednesday, the White House said "Kushner and Greenblatt plan to return to Washington, D.C. to brief the President, Secretary of State Tillerson, and National Security Advisor McMaster and to continue the conversation about next steps."
A senior Trump administration official told the Jerusalem Post that reports of the president potentially withdrawing from the talks were "nonsense."
Trump previously declared his determination to broker a peace deal between Palestinians and Israel, telling media after a meeting with Abbas at the White House, "We will get it done."