Special Counsel Robert Mueller Investigating Jared Kushner's Finances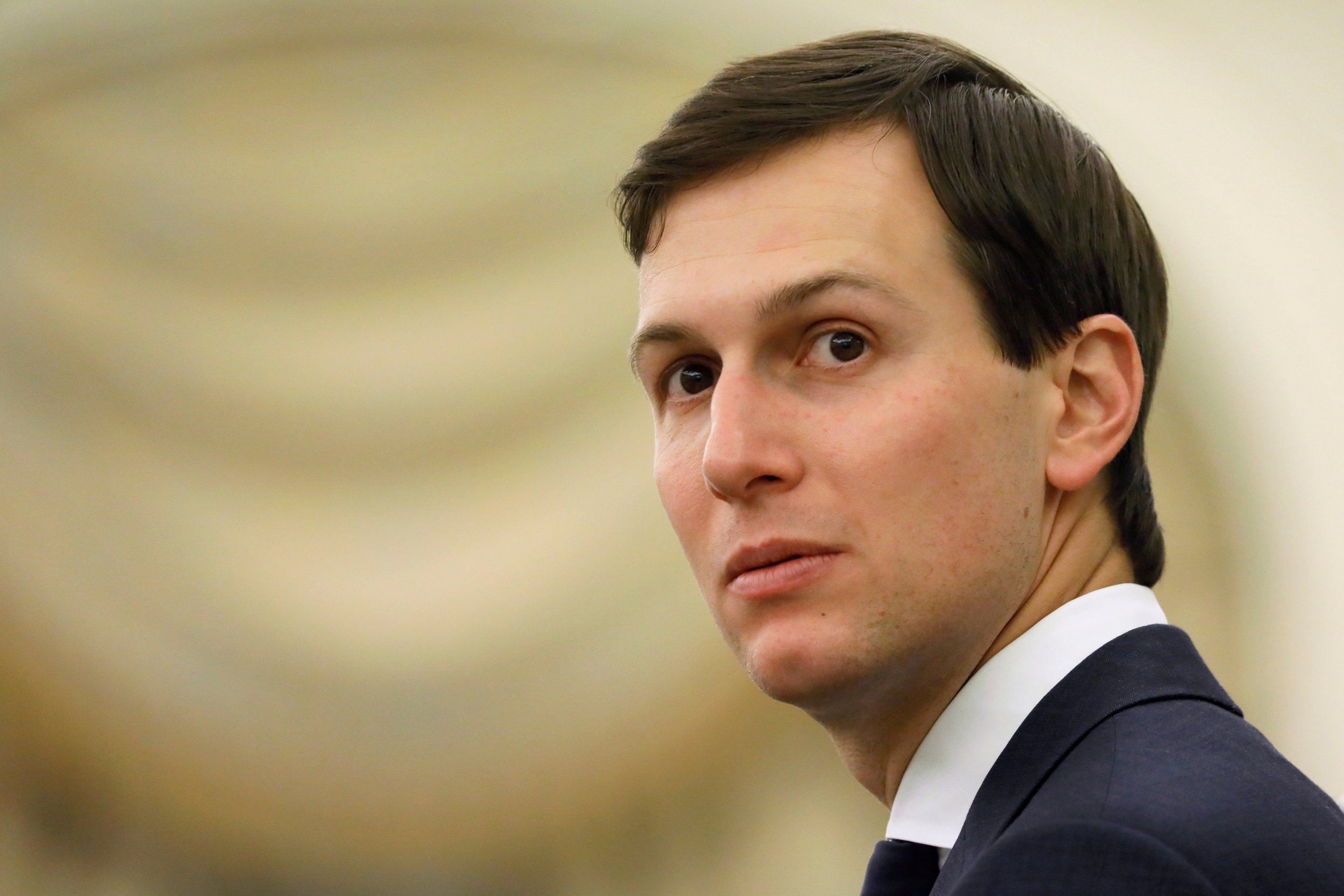 A team of investigators hired by special counsel Robert Mueller to probe Russia's campaign to influence the U.S. election will look at the finances and business dealings of President Donald Trump's son-in-law and adviser Jared Kushner, according to a report.
Mueller is in the preliminary stages of his probe and has recruited a team of top investigators experienced in money laundering, campaign finance violations and organized crime in Eastern Europe.
U.S. officials familiar with the investigation told The Washington Post about its financial focus Thursday.
Kushner has not been accused of any specific crime. The finances of Trump's former campaign chair Paul Manafort, foreign policy adviser Carter Page and former national security adviser Michael Flynn also are being investigated by the FBI.
Mueller, a former FBI director appointed by George W. Bush, was hired to lead the investigation by Deputy Attorney General Rod Rosenstein on May 17. Other probes of Russia's election interference are being carried out in Congress.
These investigations are looking at Kushner's meeting with Russian intelligence-connected banker Sergey Gorkov in mid-December and Kushner's attempt to set up a back channel between Trump and Moscow through a Russian diplomatic building that same month.
Gorkov's state-owned bank, Vnesheconombank (VEB), has been under U.S. sanctions since 2014. The sanctions were imposed following Russia's forceful annexation of Crimea from Ukraine.
VEB said Gorkov met with Kushner in December as part of the launch of a new strategy in a series of meetings with "representatives of leading financial institutes." The Kushner family's real estate firm owes a $1.2 billion debt on a tower at 666 Fifth Avenue in New York City and is looking for investors. The loan is due in 2019.
"It would be standard practice for the special counsel to examine financial records to look for anything related to ­Russia," Kushner's attorney, Jamie Gorelick, told the Post in an email. Gorelick pointed out that Kushner has volunteered to speak with the Senate Intelligence Committee, which is leading one of the congressional Russia investigations.
On Thursday, Deputy Attorney General Rosenstein issued a statement that "Americans should exercise caution before accepting as true any stories attributed to anonymous 'officials,' particularly when they do not identify the country—let alone the branch or agency of government—with which the alleged sources supposedly are affiliated."
A spokesman for Mueller, Peter Carr, told the Post that special counsel "has undertaken stringent controls to prohibit unauthorized disclosures and will deal severely with any member who engages in this conduct."