Boss of Murdered Maid Joanna Demafelis Arrested After She Was Found in Freezer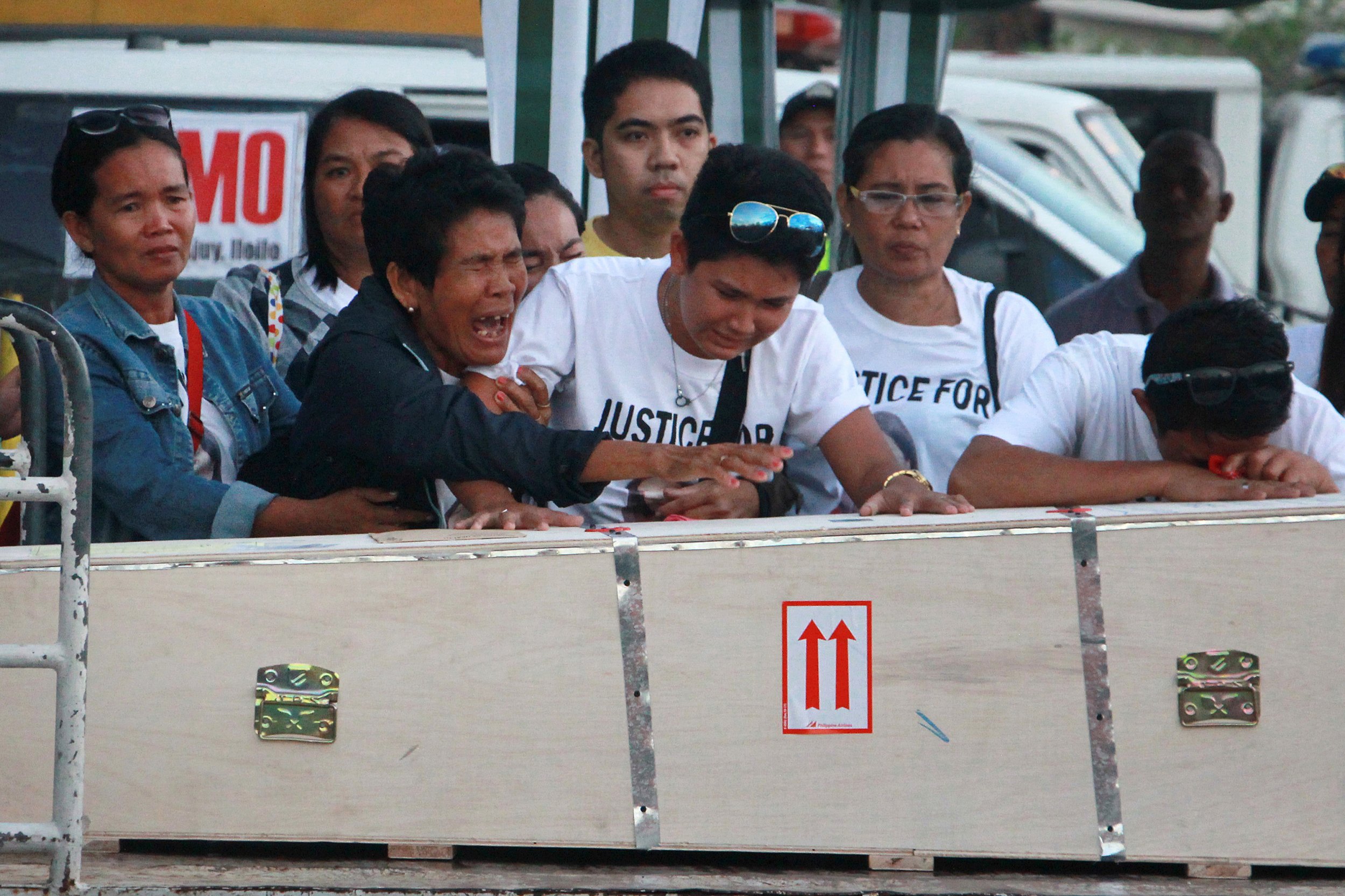 The employer of a Filipina maid who was found dead in a freezer in Kuwait has been arrested in Lebanon.
Nader Essam Assaf, a Lebanese national, was arrested in his home country in connection with the death of Joanna Demafelis. His wife, also a suspect, is yet to be detained.
Philippine Foreign Secretary Alan Peter Cayetano on Friday confirmed that he had informed President Rodrigo Duterte of the news.
"President (Duterte) welcomes the news that Nader Essam Assaf is now in the hands of authorities in Lebanon," Cayetano said in a statement.
"Assaf's arrest is a critical first step in our quest for justice for Joanna and we are thankful to our friends in Kuwait and Lebanon for their assistance."
The firebrand Filipino leader has vowed to bring justice to the family of Demafelis after her murder sparked uproar in the Philippines.
The murder led to a ban on Filipino workers traveling to Kuwait.
Demafelis' body was found on February 6 in Kuwait City, more than a year after her disappearance.
Duterte has railed against the treatment of the hundreds of thousands of Filipino workers who live in the Arab world, saying they can be physically abused and worked an inhumane number of hours.
He has threatened to extend the employment ban for Filipino workers to other countries and said the government is working to "find out the places where we deploy Filipinos and our countrymen suffer brutal treatment and human degradation."
Hundreds of thousands of Filipinos work legally across the Middle East but thousands do not, making the job of protecting them a more difficult task for the Filipino government
As many as ten million Filipinos work abroad, representing a tenth of the country's 100 million population. Many of them are maids, seafarers and laborers, and send the money they earn home to help their families and, in turn, the Philippine economy.