World Cup Star Mohammed Salah's Injury is God's Punishment for Breaking Ramadan Fast, Claims Kuwaiti Preacher
A Muslim preacher in Kuwait has said that Egyptian soccer star Mohammed Salah's injury in the Champions League final on Saturday was a divine punishment.
Posting on social media, Mubarak al-Bathali said that Salah, who plays for the United Kingdom's Liverpool Football Club, was injured as a punishment from God for breaking his Ramadan fast early. Although Al-Bathali said Salah is religiously permitted to break his fast due to travel, doing so for the game was a sin.
At the same time, the preacher praised Salah for being an ambassador for Islam in the West, saying he hopes he will learn from God's lesson, Al Arabiya reported.
Translation: "The player Mohammed Salah decided to play for Liverpool, as he said so, God punished him ... No thoughtful man thinks, especially not a Muslim, that life is managed by reason and effort, but life in the hand of God comes to whom he wants, whether he strives hard or not... May God guide you, Muhammad Salah, and perhaps it is good for you in all aspects of life..."
The star athlete was injured just 31 minutes into the championship game. In a collision with rival Spanish player Sergio Ramos, from opposing Real Madrid, Salah dislocated his shoulder sidelining him for the remainder of the game.
On social media, many fans seemed to disagree with the preacher's judgment.
While Al-Bathali may have his religious interpretation, many supporters of Salah think Ramos is the one who should be punished. A petition launched by Salah fans on Change.org accuses Ramos of intentionally causing the Egyptian soccer player's injury and calls for the Spanish player's punishment.
"Sergio Ramos intentionally kept Mohamed Salah's arm under his armpit, causing dislocation of his shoulder," the petition, which has gained more than 500,000 signatures at the time of writing, says.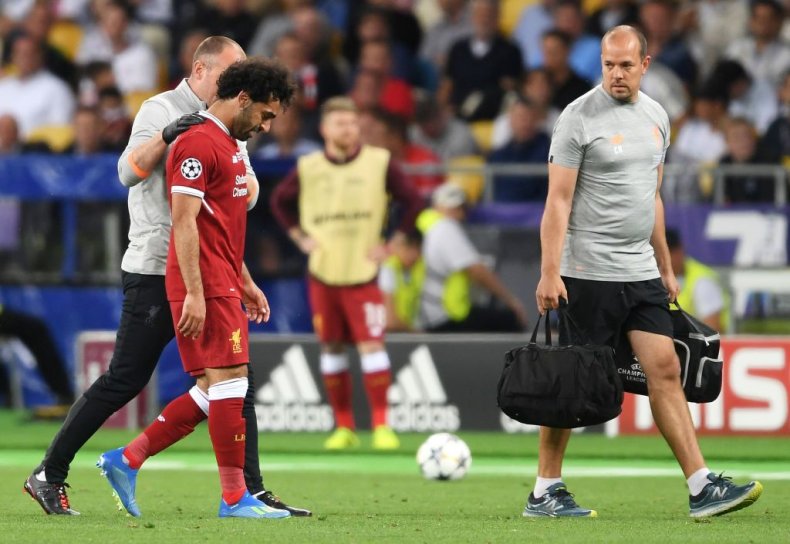 Fans and sports commentators have speculated that the injury could also prevent Salah from competing with the Egyptian national team in the World Cup next month.
However, a statement from the North African nation's soccer association said the player's recovery would not exceed three weeks, ESPN reported. This means Salah will likely miss Egypt's first two games in Group A. But he may be able to return for the stage's June 25 finale against Saudi Arabia.