James Beard Award Winner Kwame Onwuachi's Favorite Washington, D.C. Restaurants
The Kith/Kin chef and author of 'Notes from a Young Black Chef' reveals the best spots in the nation's capital for West African, Italian, Central American and more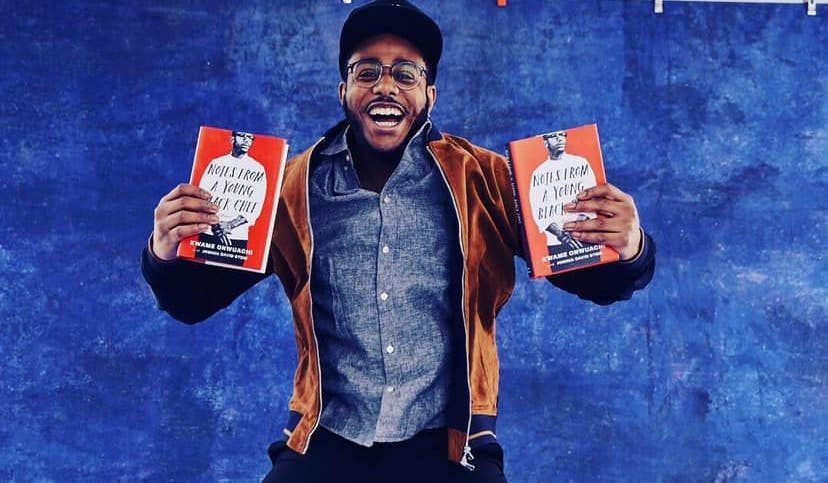 Though food has always been in his blood, Kwame Onwuachi's path to celebrity chef wasn't always a clear one: Growing up in the South Bronx he fell in with a bad crowd, so his mother, who ran an at-home caterering company, sent him to live with his father's relatives in Nigeria "to learn respect."
He also learned about the local culture and traditions, including Nigerian cooking.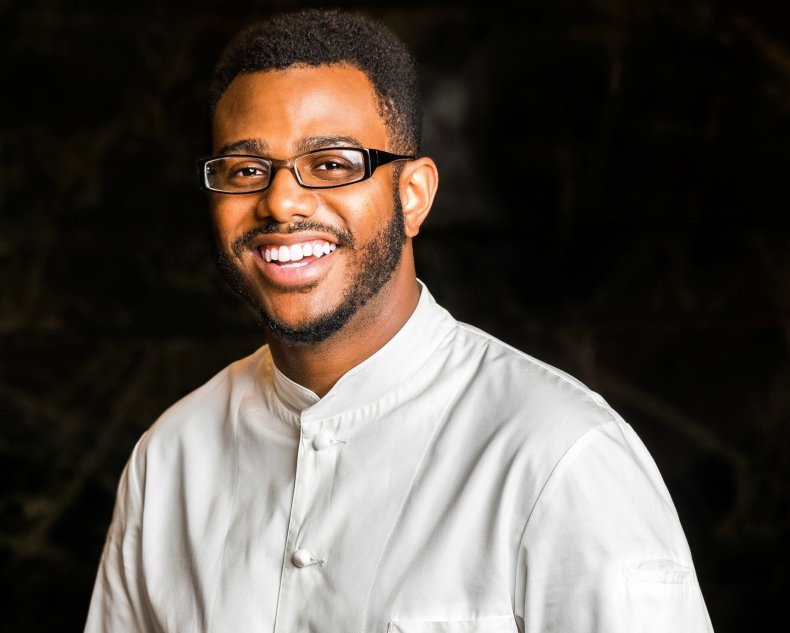 Onwuachi's growing passion for food led him to study classical French cuisine at the Culinary Institute of America, followed by stints at top U.S. restaurants like Per Se and Eleven Madison Park, and a spot on Top Chef Season 13. (He also earned his chops as a chef aboard a Deepwater Horizon cleanup ship.)
Now the executive chef at Kith and Kin, a popular Afro-Caribbean restaurant in Washington, D.C., Onwuachi was recently named Rising Star Chef of the Year by the James Beard Foundation. Only 29, he's also just released his memoir, Notes from a Young Black Chef.
Below, Onwuachi shares his favorite D.C. restaurants with Newsweek.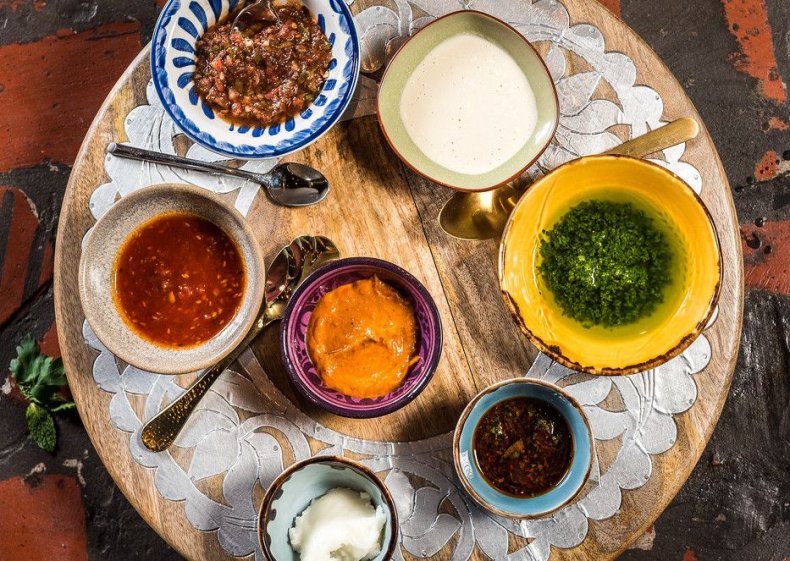 1346 Florida Ave NW
"I my take family here when they're in town," Onwuachi reveals of this Middle Eastern and Northern African café. "It's the whole ambiance—theres a firepit in the middle of the restaurant, and a tandoori oven for bread. There's like 10 different kinds of dip—including this great tomato chutney."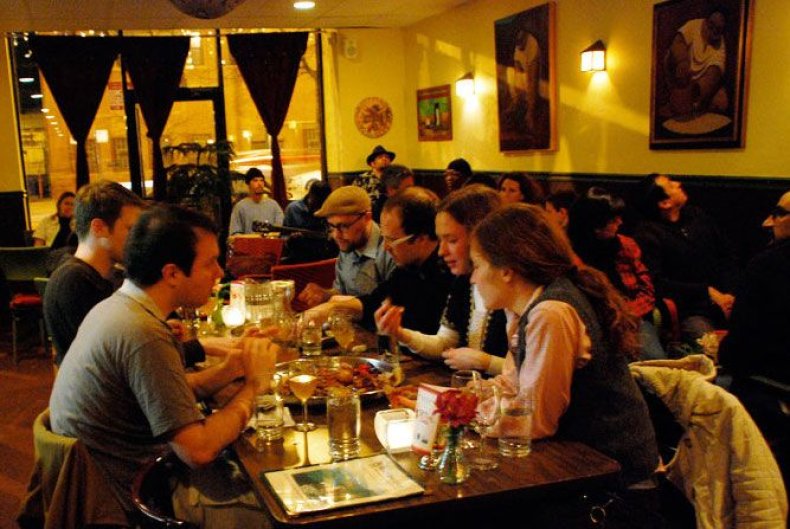 1334 9th St NW
D.C. is known for its sizable ex-pat Ethopian population—the largest outside Africa—and Onwuachi swears this Michelin-recommended eatery is tops for tibs, a cross between a stir fry and a meat stew: "I love, love, love this place," he beams.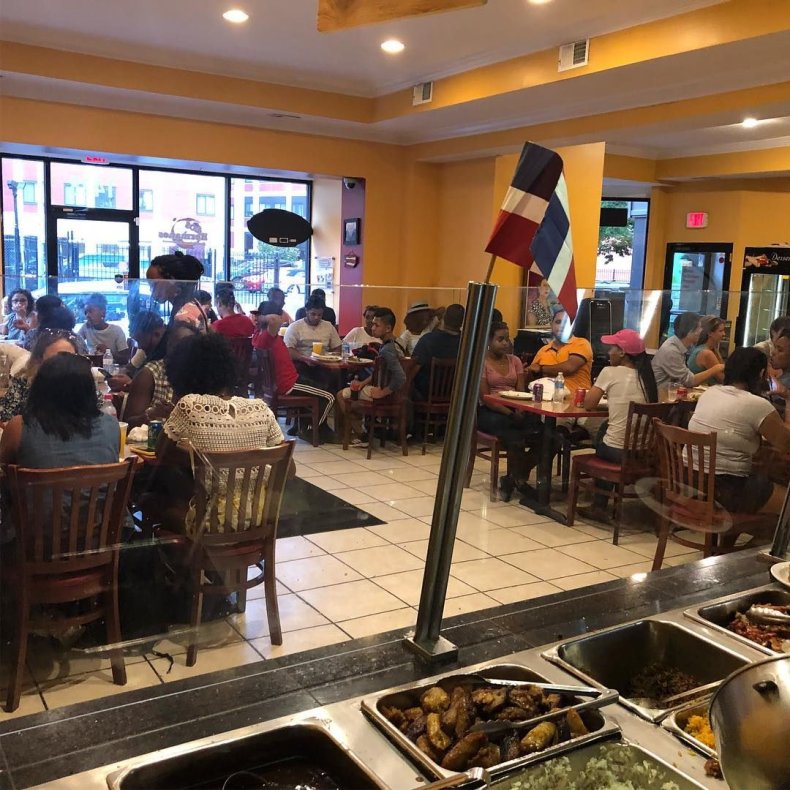 1428 Park Rd NW
"It's comfort food—what I grew up eating in the Bronx," says Onwuachi says of this petit counter-serve eatery. "Rice and beans, stewed chicken, tripe stew. They have steam tables, so you can get a bit of this and that."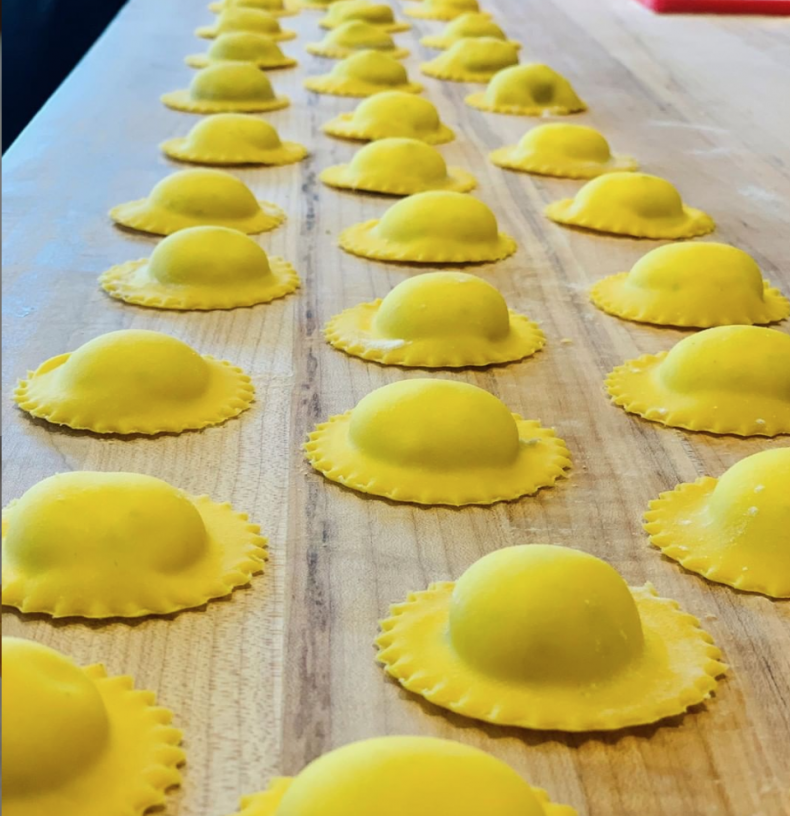 4445 Connecticut Ave NW​
Homemade pasta and seasonal dishes are the order of the day at this Van Ness ristorante. "It's very cute with a great romantic ambiance. Me and my fiancé go there on date night."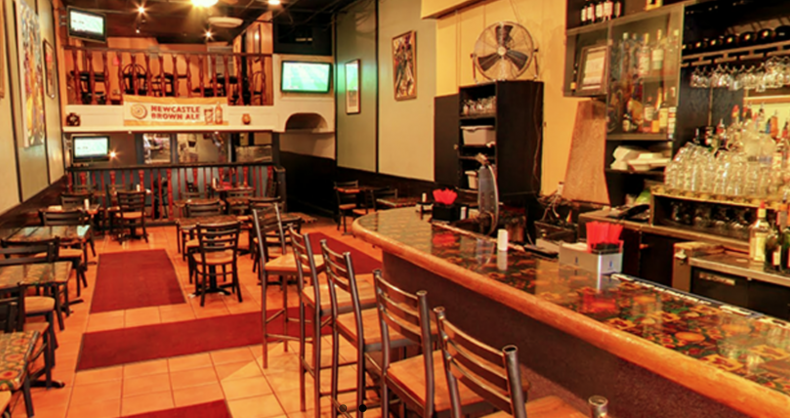 2442 18th St NW
Onwuachi recommends heading to Adams Morgan for authentic West African food like goosi, a milk rice desset from Senegal, and fufu, a sticky dough eaten with your hands. "I actually serve it at my restaurant but I love getting it here."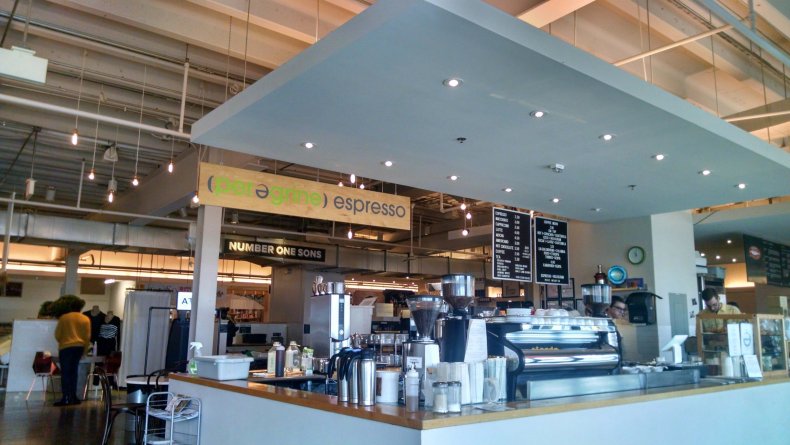 309 5th St NE​
You might find Onwuachi enjoying a pourover and kolach or donut at this Union Market coffee house. "I really love Union Market—It's less tourist-y than some other neighborhoods. You can have your coffee, pick up some produce, and then get some Philly Wing Fry on the way home."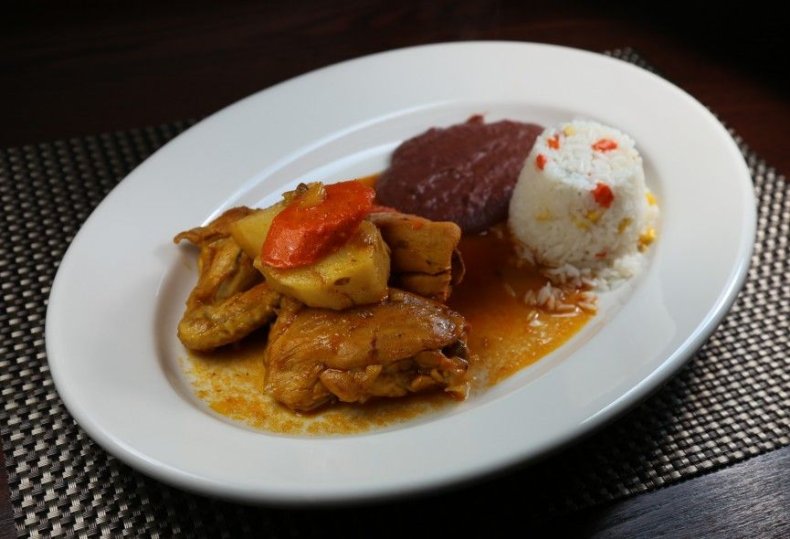 1129 11th St NW
"I'd be remiss to not talk about El Rinconcito," Onwuachi says of his favorite D.C. restaurant. "It's super-casual El Salvadorian and Mexican food. I'd get the sausage plate, pollo guisado (chicken stew, above), papusa (Salvadorian flatbread) or mariscada salvadorena (seafood stew).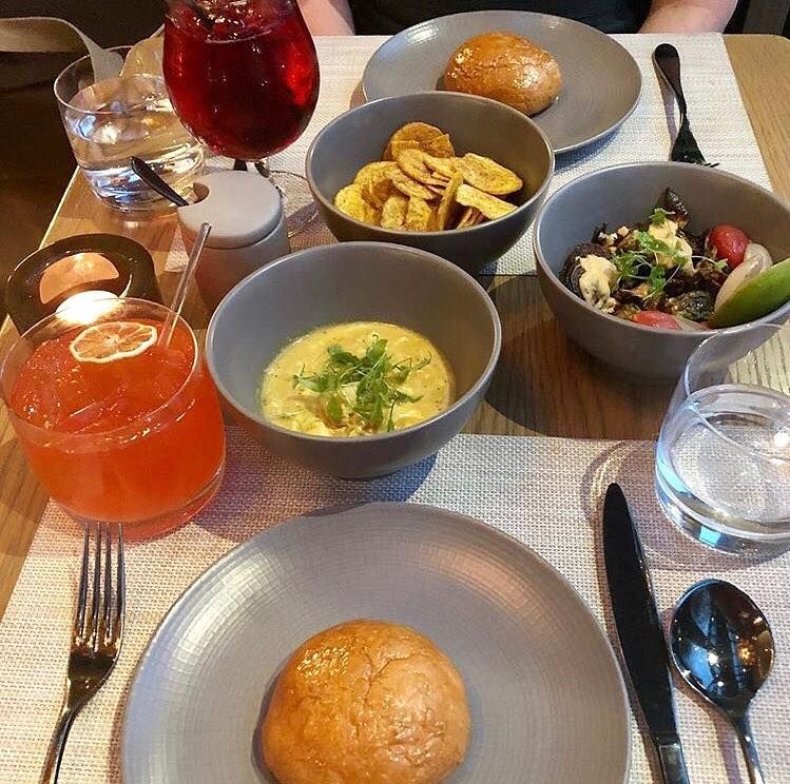 801 Wharf St SW
"Our style is Afro-Caribbean—Nigerian, Creole, Trinidad, Jamaican, really the whole diaspora and the American South," says Onwuachi. "It's food reflective of the African slave trade."
Signature dishes include goat-shoulder stew; and calamari vera cruz, served with castelvetrano olives and parsley. "Veracruz, Mexico, has a strong Afro-Cuban influence because the slave trade."
Notes from a Young Black Chef is out now on Knopf.