Kyaw Hla Aung: On the Second Anniversary of the Rohingya Crisis, I Have a Simple Request | Opinion
I remember a time without discrimination. I remember a time where the Rohingya people could vote, go to school, travel freely between cities and form political parties. That was before. Today, our identity has been stolen from us.
As we mark the second anniversary of the conflict that drove us from our homes, I still maintain my faith in humanity. Our capacity for good and empathy is boundless. I choose to believe this because the alternative is inconceivable to me. Even through our struggles—past and present—I have seen the power of everyday heroes in my community and yours that can save us.
The world has watched in horror as the Rohingya people suffered through terrible atrocities, starting on August 25, 2017, and were forced to abandon their homes in Myanmar. Hundreds of thousands of Rohingya refugees now live in the squalor of refugee camps in Bangladesh and elsewhere. Most of them live in the world's most densely populated refugee settlement, called the Kutupalong-Balukhali Expansion Site, in Bangladesh. The settlement is larger than major metropolitan hubs like Miami, Atlanta and New Orleans, without any of the infrastructure that those cities rely on.
News headlines have come and gone, but our reality has stayed the same. Hundreds of thousands of children have no access to education and basic health care. Most lack access to adequate food, clean water and sanitation. All remain at the mercy of the monsoon season and flooding.
But we are not alone. The world today is full of strife and hardship from all corners of the globe. People have been marginalized, abused and killed. More than 40 million people have been internally displaced and nearly 26 million live as refugees.
But in the midst of all this, everyday humanitarians have risen up to stand by our side and helped fueled our resilience. We have been shown tremendous empathy. It is in moments of darkness that humanity offers a glimmer of hope.
Everyday people from diverse countries, international organizations and all of walks of life have spoken up and helped keep alive our hope for a brighter future. Doctors have helped administer hundreds of thousands of vaccines for children in refugee camps, teachers have provided basic schooling for our young kids, and workers have helped build makeshift wells, so we can have clean water.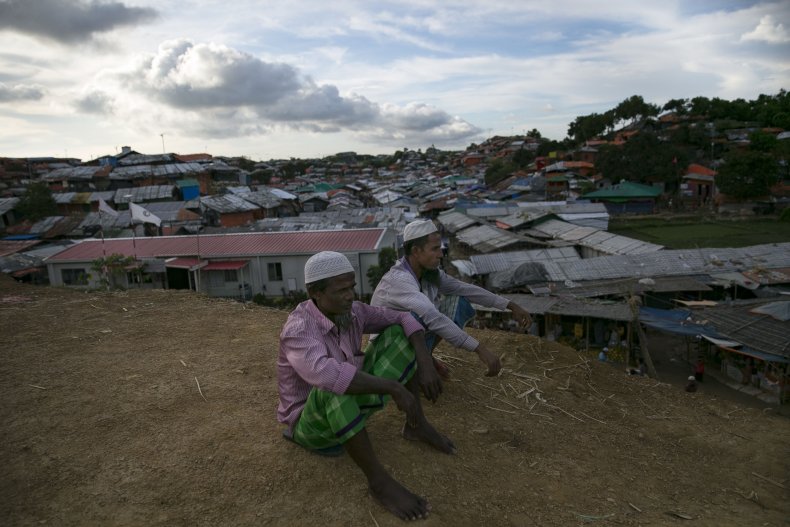 Without help from these unsung heroes, we would cease to exist. In spite of this tremendous outpouring of support, we still find ourselves in limbo, facing a government that wishes to have our identity erased. We will continue to advocate for justice and a restoration of our identity in our home in Myanmar. But in the meantime, we need help protecting and safeguarding our identity. Without education for the next generation, our collective memories will fade, along with our rich history and culture. We cannot allow this to happen.
That is why, in these dire times, we seek solace from those who have fallen victim to similar circumstances. And like those groups, we can never forget our history and the truth. Holocaust survivor and human rights advocate Elie Wiesel summed it up best when he noted, "Without memory, there is no culture. Without memory, there would be no civilization, no society, no future."
I hope you will find time in your day to remember and reflect on those who are still suffering all over the world and not forget them.
Kyaw Hla Aung is a Rohingya lawyer and 2018 Aurora Prize laureate.
The views expressed in this article are the writer's own.