What Was Kyle Dean's Cause of Death? Gay Porn Star Dead at 21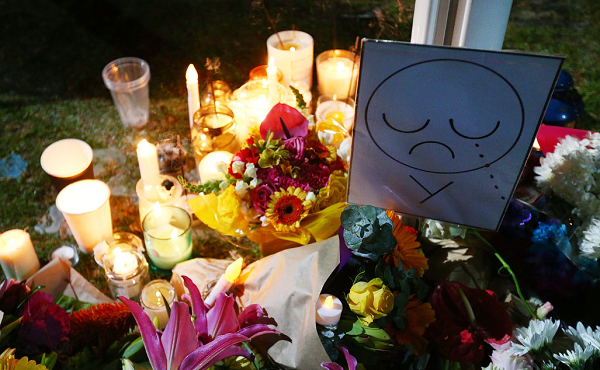 Adult film actor Kyle Dean died last month, according to Queerty. Dean, whose birth name was Brandon Jason Chrisan, was 21 years old.
Details surrounding Dean's cause of death have yet to be released. Dean was pronounced dead on September 28, however news of his passing wasn't made available until an obituary surfaced online Monday.
Although born in Texas, Dean lived in the city of Bradenton, Florida, for 15 years. His obituary, produced by Toale Brothers Funeral Home, where his funeral is expected to take place, said Dean "loved to play football and physically train his body."
"He played football for the East Manatee Bulldogs Pop Warner team for four years and played for the Braden River Freshman football team. He won fourth place in an Adult Physique Competition at the age of 17," the obituary read.
Dean appeared in a number of gay pornographic videos and filmed with GayHoopla and Corbin Fisher in 2016 and 2017. He was described as a "gay-for-pay performer" and would request monetary donations for various things including Uber rides and Amazon wishlist gifts in exchange for videos, according to website South Florida Gay News.
Dean was arrested in February 2017 on charges of contempt of court and probation violation. He was ordered to continue participation in a drug intervention program, South Florida Gay News reported, stemming from separate former drug charges and burglary convictions. Dean was reportedly previously arrested for breaking into cars and for possession of Xanax and marijuana.
The actor was survived by his parents and step-parents as well as a host of brothers and sisters, including Kenneth Walker Smith, his younger brother with autism, who Dean had a "very close relationship with." Instead of sending flowers, Dean's family requested for friends and followers of the actor to send donations to The Pinnacle Academy PTO, where Smith attends.