Suspect Wanted For Shooting Pastor After Ted Cruz Rally Arrested At White House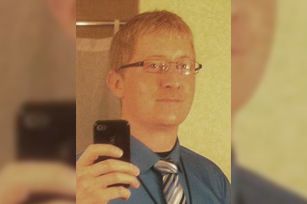 A former Marine wanted for allegedly shooting a church pastor who had recently spoken at an Idaho rally for GOP presidential candidate Ted Cruz was arrested on Tuesday for throwing material over the White House fence.
Police in Idaho say Kyle Odom, 30, shot pastor Tim Remington of the Altar Church in the church's parking lot on Sunday in Coeur d'Alene, Idaho, a lakeside resort town in the northwestern part of the state, near the Washington and Canadian borders. Police said that Remington had multiple gunshot wounds and that Odom fled the scene. Police described Odom as likely to be "armed and dangerous."
On Saturday, Remington had delivered the invocation at a Cruz rally in Coeur d'Alene. Following the shooting, an Altar Church official said, the pastor was doing "absolutely fine," according to the Los Angeles Times. The church held a vigil on Monday.
On Tuesday, as the manhunt for Odom continued in Idaho, Secret Service officers apprehended the former Marine in Washington, D.C., after he threw "unknown material" over the White House fence at around 8:30 p.m., the agency said in a statement. The material was nonhazardous and included flash drives, law enforcement authorities said. Odom's arrest at the South Fence of the White House happened without incident. Secret Service officers then discovered the warrant for Odom in connection with the Idaho shooting after entering his information into a database.
The Secret Service said in a statement that it is coordinating with the Coeur d'Alene Police Department. Coeur d'Alene police said Odom had sent letters and flash drives containing electronic documents to his parents and to news agencies.
"The documents indicate, amongst other things, the attack on pastor Tim Remington was not a random event but something Odom planned," the police said in a statement. The information also suggested that Odom intended to shoot an additional Altar Church member.
In his 21-page manifesto, Odom wrote that he acted because a Martian species had ruined his life by attempting to control his mind and abduct him. He also said that members of the Altar Church had contacted him and threatened him, and that he had visited the church and felt uncomfortable there. The manifesto does not mention Cruz, though it does mention other government officials in the U.S. and Israel.
A drawing of an extraterrestrial in the manifesto matches one uploaded Tuesday to a Facebook page that appears to belong to Odom.
Odom's family released a statement following his arrest. "We are thankful for the safe apprehension of our son Kyle," they said. "As Kyle was not living with us, we are learning of his plans as they are being revealed by the police. We are truly thankful to God he is safe and no one else has been injured. Please respect our family's privacy at this difficult time."
In a separate incident on Monday, a man who was "entering through a bike rack barrier" near the White House was arrested, the Secret Service said. That man did not gain entry to the White House grounds.
In July, the White House installed sharper metal spikes along its fence to deter jumpers.