Kyle Richards Says 'RHOBH' Cast 'Relationships Have Gone to a Deeper Level' Without Lisa Vanderpump
Kyle Richards may not have a friendship with Lisa Vanderpump anymore, but her relationships with her Real Housewives of Beverly Hills castmates have grown closer in the midst of all the Season 9 drama.
Richards spoke with Newsweek about the current season of the Bravo reality show while celebrating Mother's Day with Allergan in New York City, and she said all of the Housewives' friendships have continued to strengthen despite Vanderpump's absence.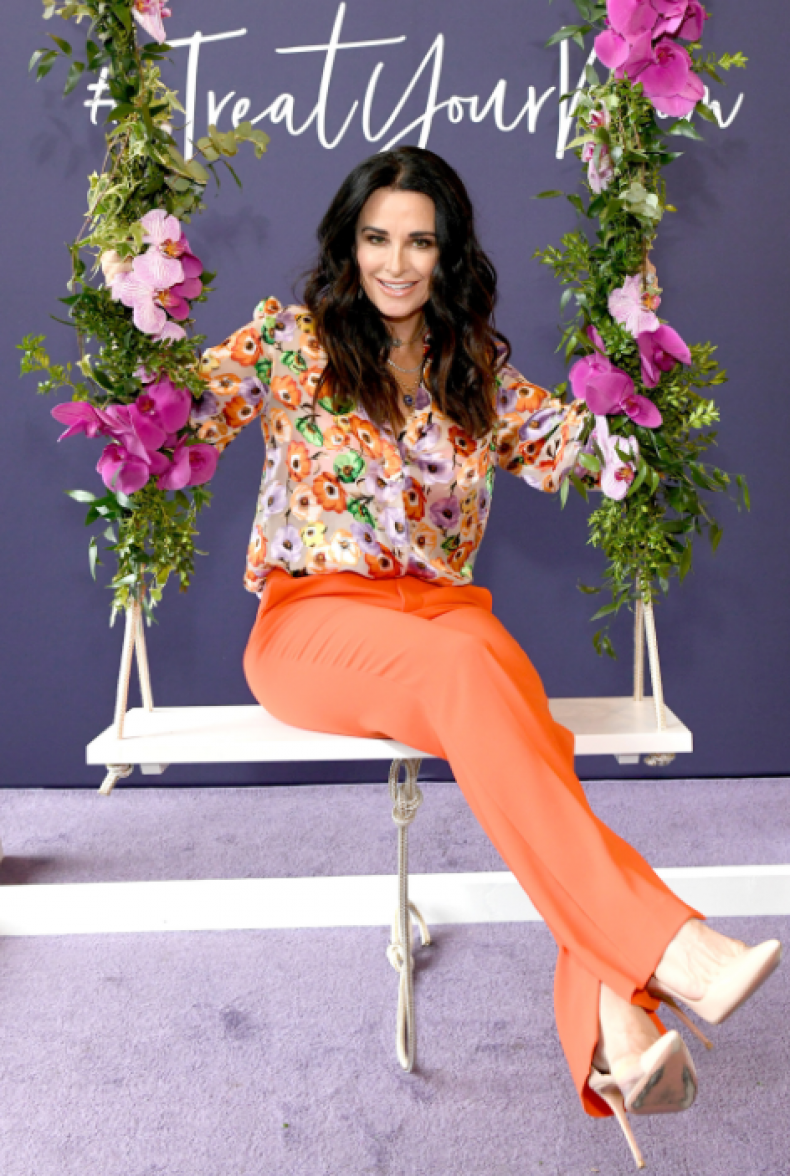 "I have to say, the cast really sort of bonded over everything that's happened with Lisa. I became a lot closer with all of the women," she said, noting her friendship with Teddi Mellencamp Arroyave, in particular, had really blossomed in the last few months.
"Teddi and I are very very close," Richards continued. "But I have to say the cast overall, our relationship has gone to a deeper level and we've gained a lot more trust with each other, so that's been really nice to have."
Richards hasn't verbally spoken to Vanderpump since their explosive Season 9 argument after she visited the restauranteur's Villa Rosa mansion to confront Vanderpump over her speculated involvement in tabloid stories regarding Dorit Kemsley. Their exchange ended with Vanderpump throwing Richards out of her home and ending communication with just about all of her castmates—with the exception of Camille Grammer.
While the cast still has the second half of Season 9 to get through, as well what's sure to be an eventful reunion special, Richards was hopeful the ladies would return for another season of the show. "Our ratings have been really fantastic so I would assume [we'll be back for Season 10], but you never know in this business," she said. "I am grateful that the viewers are still tuning in after this many years."
As her relationships with her castmates continue to flourish, Richards is moving past all the Season 9 drama by focusing on more important things like her family, her own personal wellbeing—hence her latest collaboration with Allergan's Botox Cosmetic, which she said was "something that I like to do to take care of myself."
Richards also briefly touched on how much she's learned from her past experience on the show as she moves towards the future.
"I've never liked confrontation. So for me to be on a show like this where you have to be honest and wear your heart on your sleeve and be vocal about how you're feeling—that was the hardest part. It really makes you grow up a lot," Richards said.
Real Housewives of Beverly Hills airs on Bravo on Tuesdays at 9 p.m. ET.