Kyle Rittenhouse Faces Calls to Be Banned From Attending ASU: 'Racist Killer'
A number of student groups are demanding Kyle Rittenhouse be barred from attending Arizona State University, claiming that having the "white supremacist killer" on campus will help attract extremists.
In a letter signed by the Students for Socialism, the university's political student organization ASIJ MECHA, Students for Justice in Palestine, and the Multicultural Solidarity Coalition, the groups called for ASU to deny Rittenhouse further admission after he was cleared of the murder charges against him in the highly divisive trial.
The student groups are also calling for ASU to release a statement denouncing white supremacy and the "racist killer", and redirect funding from its police department to support the multicultural center.
During his trial, Rittenhouse said he is studying nursing at ASU.
The college later clarified that Rittenhouse had enrolled as a non-degree-seeking online student for the session that started in mid-October, and was not taking classes on campus.
After he was found not guilty of all charges against him, Rittenhouse told NewsNation that he hopes to re-enroll in the classes he withdrew from ahead of his trial and attend ASU on campus.
"The danger Kyle Rittenhouse presents is not just as a person on campus, representing the violence marginalized people face every day, but the racist and fascist right-wing elements that he will bring on campus," the letter from the student groups states.
"Since Rittenhouse shot and killed two anti-racist protesters and wounded another, he has been followed online and in real-life by extremely violent right-wing Nazis, fascists, and Klan hanger-ons. Having such a high-profile right-wing fascist icon on our campus would be giving these organizations a free pass to recruit and organize students."
In a statement to Newsweek, an ASU spokesperson said: "Kyle Rittenhouse has not gone through the ASU admissions process. University records show that he is not currently enrolled in any classes at ASU."
Despite his victims being white, race was considered a major factor in Rittenhouse's trial as he shot and killed Joseph Rosenbaum and Anthony Huber and injured Gaige Grosskreutz during Black Lives Matter protests in Kenosha last August.
Rittenhouse and his lawyers denied that the 18-year-old has any connection to white supremacy or far-right extremism. In an interview with Fox News' Tucker Carlson soon after his trial concluded, Rittenhouse insisted he was "not a racist person" and supported the Black Lives Matter movement.
The students added Rittenhouse's acquittal echoes the 1979 Greensboro massacre in North Carolina, in which in five anti-racist protesters from the Communist Workers Party were killed by members of the Ku Klux Klan who were later acquitted by a jury after ruling they were acting in self-defense.
"Similar to the Greensboro massacre, the Rittenhouse case is a failure of the justice system to punish fascist vigilante violence," the letter said.
The groups also condemned ASU for being "silent" on issues of racism and extremism the past, including when anti-Semitic posters stating "Hitler was right" appeared on campus, as well as inviting disgraced Maricopa County sheriff Joe Arpaio for a talk.
"Even with a not-guilty verdict from a flawed 'justice' system—Kyle Rittenhouse is still guilty in the eyes of the people," the letter concludes.
The groups have also organized a protest against Rittenhouse on Wednesday outside the Nelson Fine Arts Center on campus.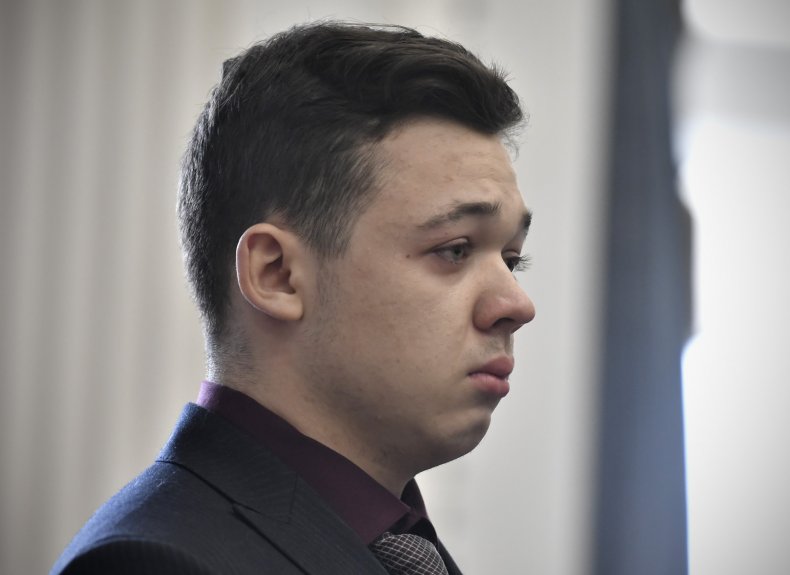 Update 12/1/21, 3:15 a.m. ET: This article has been updated with comment from ASU.