Kyle Rittenhouse was acquitted Friday on five felony counts related to the fatal shootings of two men and the injury of another last year during social justice protests in Kenosha, Wisconsin. The jury's decision in the highly scrutinized trial has many people wondering what could happen next for the 18-year-old in terms of legal matters.
Essentially, the "not guilty" decision allows Rittenhouse to "walk out of the door," Julie Rendelman, a New York City-based defense attorney and former homicide prosecutor, told Newsweek.
Rittenhouse fatally shot Joseph Rosenbaum and Kyle Huber and injured Gaige Grosskreutz on August 25, 2020, in Kenosha. He was charged with five felony counts, including intentional, reckless and attempted homicide, and reckless endangerment.
After jurors sided with Rittenhouse's attorneys' claims of self-defense, the prosecution is now left with no other charges to bring against him. This was the result of Kenosha County Circuit Judge Bruce Schroeder telling the jury on Monday that he granted the defense's request to have the gun possession charge against Rittenhouse dropped. That misdemeanor count—possession of a dangerous weapon by a person under 18—was expected to be the easiest charge for prosecutors to prove.
Throughout the trial, the defense team argued that Rittenhouse, who was 17 at the time of the shootings, had acted in self-defense. On Friday, the jury agreed.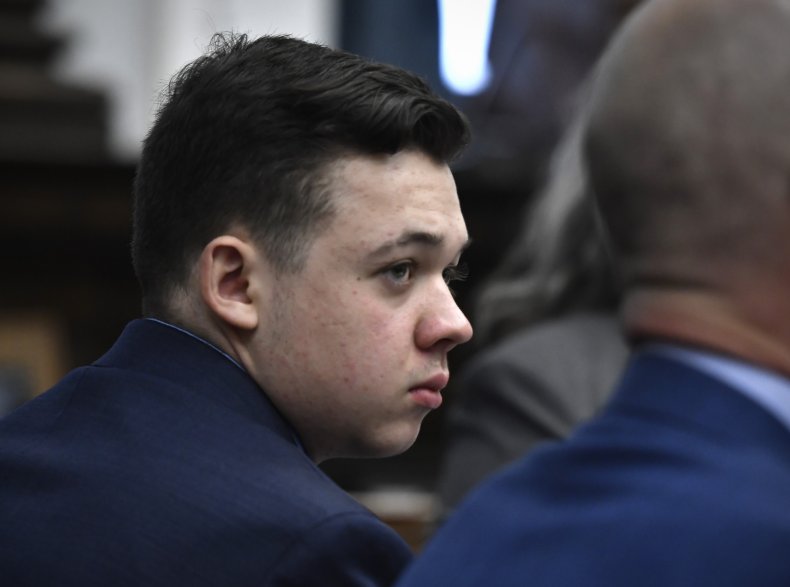 Rendelman noted that the jury's decision effectively ends the Kenosha County district attorney's case against Rittenhouse. She said the "state could never try him again. That's double jeopardy." Therefore, criminal legal problems for Rittenhouse have likely come to an end, barring an extreme move.
"There is the potential for a federal type of crime, like a hate crime," Rendelman said. "I'm not sure we're going get it in this case. I don't see it happening."
Rendelman explained that when there's an acquittal in a criminal trial, "the prosecution has no avenue of doing anything. Really, only the defense does."
She added, "If there's a conviction, the defense can appeal. The prosecution can't appeal if there's an acquittal, because of double jeopardy."
As for Schroeder, who many viewers of the trial have said was biased in favor of Rittenhouse, Rendelman said, "I think there's been a lot of mixed feelings. I'm going to give both sides. He's been on the bench a long time. He is very set in his ways, and it comes across. He's also not cautious over some of the comments he makes that can be offensive to one side or the other, or the general public. However, he has made statements in regards to correcting certain behavior—at least on the part of the prosecution—that he was right to do."
Rendelman added, "I think it would be naive of us looking at this case to not recognize that he [Schroeder] certainly did recognize certain behavior that could be viewed as misconduct, and he put that to a stop pretty early on."
Ultimately, Rendelman said, the Kenosha County district attorney's office tried during the trial to "distinguish him [Rittenhouse] from everybody else" on the chaotic August night last year when social justice protests turned violent. But the prosecution's theme was one the jurors ultimately did not seem to accept.
The families of Rosenbaum and Huber could still sue Rittenhouse, though, and Grosskreutz could also file a suit over his injuries. There is precedent for this in other high-profile cases. For instance, O.J. Simpson was acquitted for the 1994 murders of his ex-wife Nicole Brown Simpson and her friend Ronald Goldman, but he later lost a civil lawsuit filed by the families and was ordered to pay millions.
As for Rittenhouse, he could sue media outlets. Attorney Alan Dershowitz, for one, has suggested he take this route.
During a recent appearance on Newsmax, Dershowitz, who was on former President Donald Trump's defense team during his first impeachment trial, stated the case for reasonable doubt that Rittenhouse acted in self-defense. Dershowitz also called for the teenager to bring lawsuits against various media organizations for making "deliberate and willful lies" about him.