Kyle Rittenhouse Found Not Guilty of Homicide by Kenosha Jury
A jury in Kenosha County, Wisconsin, found Kyle Rittenhouse not guilty of first-degree intentional homicide and other charges Friday in the deaths of Joseph Rosenbaum and Anthony Huber, whom the 17-year-old shot on August 25, 2020.
The jury also decided Rittenhouse, now 18, was not guilty of attempted first-degree intentional homicide in the shooting of Gaige Grosskreutz, who was struck in a bicep and wounded.
The verdict was delivered on the fourth day of jury deliberations.
Rittenhouse had been charged with five first-degree felony counts: intentional and reckless homicide, attempted intentional homicide and two counts of recklessly endangering safety. The jury acquitted him on all charges.
He had also faced a misdemeanor charge of possession of a dangerous weapon by a minor, which the judge dismissed on Monday.
Rittenhouse, 18, collapsed in the courtroom as the court clerk read out the final verdict. His attorneys were seen reminding him to breathe.
His mother, Wendy Rittenhouse, was observed crying behind him in the gallery and hugging others around her after the verdict.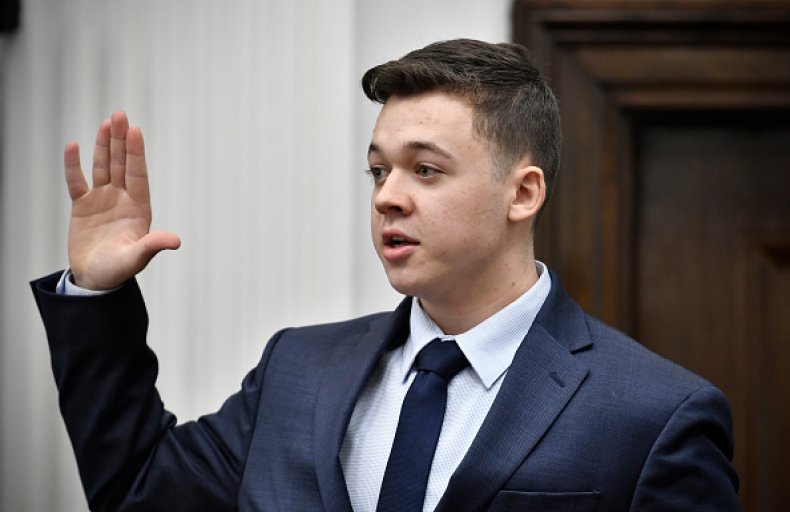 Rittenhouse had pleaded not guilty to all charges.
The jury, which was assembled after a single day of selection, consisted of 11 women and eight men. Ultimately, 12 served on the panel, while the other seven were considered to be alternates.
Throughout the trial, Rittenhouse contended that he acted in self-defense when he fatally shot Rosenbaum and Huber and injured Grosskreutz.
He said he had traveled to Kenosha from his hometown of Antioch, Illinois, to help protect local businesses that had been destroyed or looted amid the social unrest that followed the police shooting of Jacob Blake.
Rittenhouse, who took the stand on Wednesday, told the jury, "I didn't do anything wrong. I defended myself."
The teen was notably overcome with emotion during his testimony, forcing the courtroom to break for a brief recess after he began hyperventilating on the stand.
Following the verdict, Mark Richards, one of Rittenhouse's attorneys, said there was no question about whether the teen would testify.
The defense team "had to put him on. It wasn't a close call," Richards said.
"We had a mock jury, and we did two different juries, one with him testifying and one without him testifying, and it was substantially better when he testified," Richards told reporters outside of the Kenosha courthouse. "In Wisconsin, if you don't put a client on the stand, you're going to lose, period."
Richards said Rittenhouse is eager to "get on with his life" and will likely be moving out of the Kenosha area over safety concerns.
Update 11/19/21, 3:05 p.m. ET: This story has been updated with more background information.