Kyle Rittenhouse Says in Hindsight Traveling to Kenosha 'Probably Not the Best Idea'
Kyle Rittenhouse has now said in hindsight that traveling to Kenosha, Wisconsin, may not have been "the best idea."
Rittenhouse appeared for two hours on the podcast You Are Here, hosted by the conservative media outlet BlazeTV. During the show, which aired on Monday, the teen was asked if he regretted being in the Wisconsin city that night.
"Hindsight being 20/20, probably not the best idea to go down there," he told the hosts. "Can't change that. But I defended myself and that's what happened."
Rittenhouse, 18, was acquitted on all charges last month after fatally shooting two men and injuring a third during Black Lives Matter protests in Kenosha in August 2020.
The teen and his defense team argued that the shootings were made in self-defense, and that he had traveled across state lines from Illinois to Wisconsin to provide medical care and protect businesses. Prosecutors had asserted that Rittenhouse created the dangerous situation by arming himself with an AR-15 style weapon.
A jury found him not guilty of all five felony charges levied against him, including intentional homicide and attempted murder.
Co-host Sydney Watson at one point celebrated Rittenhouse, stating it was "kind of impressive, when you think about, that all the people that you shot at, you killed probably two of the worst on the planet. Congratulations. Good job you."
The teen responded: "It's nothing to be congratulated about. If I could go back, I wish I would have never had to take somebody's life."
Watson later said she doesn't condone shooting or killing anyone.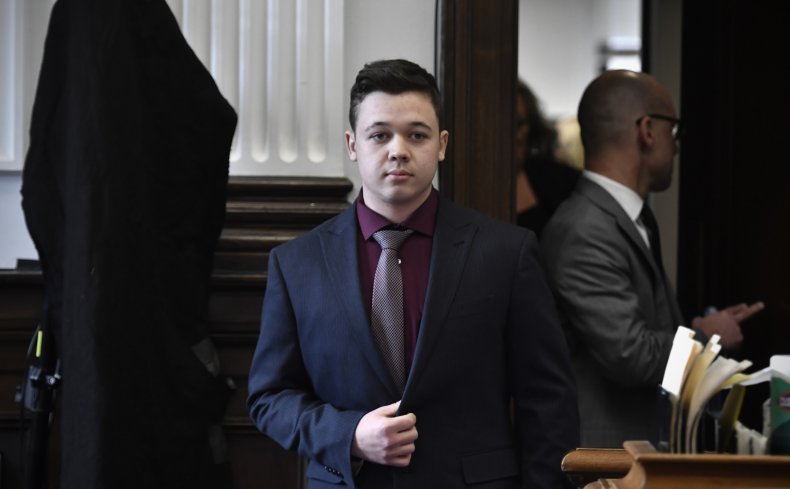 Joseph Rosenbaum, 36, and Anthony Huber, 26, died from their injuries after being shot by Rittenhouse. Gaige Grosskreutz, 26, was also hit by gunfire but survived his injuries and provided nearly three hours of testimony during the trial.
The family of Huber said the jury's verdict "means there is no accountability for the person who murdered our son," and "sends the unacceptable message that armed civilians can show up in any town, incite violence, and then use the danger they have created to justify shooting people in the street."
Rittenhouse said during the You Are Here appearance that he suffers PTSD from the events, but the "best thing to do is joke about it."
The teen and Blaze co-hosts went through memes from the trial depicting Judge Bruce Schroeder and Kenosha Assistant District Attorney Thomas Binger.
Rittenhouse also said he doesn't like to be hailed a "hero" after he's been lauded in right-wing circles.
"I don't think I did anything heroic," he said. "I just defended myself."