Kyle Rittenhouse Tells Adoring Crowd He Prayed Every Night for Strength, Not Acquittal
Kyle Rittenhouse stated during a panel on Monday that he had prayed for strength—not an acquittal during his trial over the shooting in Kenosha, Wisconsin.
Rittenhouse, 18, spoke at the political conference AmericaFest, which was put on in Phoenix, Arizona by the conservative nonprofit group Turning Point USA. Rittenhouse arrived on stage to a round of thunderous applause and chanting of his name.
During the panel, Rittenhouse was often silent while the other members onstage, including Charlie Kirk and Jack Posobiec, spoke. However, the teenager stated that he believed his faith played a role in the outcome of the trial.
"I believe God's been with me every day through the trial and every day since August 25," Rittenhouse said. "He's helped me get through this. I pray to him every single night. I pray for strength. I never prayed for an acquittal. I just prayed for the strength to get through whatever happens to me."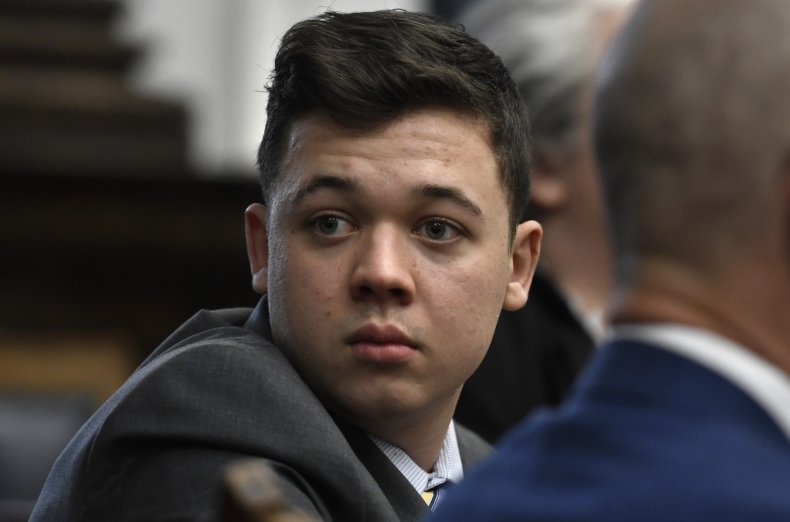 Beyond touching on his faith during the panel, Rittenhouse also addressed multiple other aspects of the case. He pointed out that he did not have a significant amount of training with the AR-15 rifle that he was using on the night in question.
"I probably put maybe, like 500 rounds through it," Rittenhouse said in regards to the rifle. "But I'm not like a rifle expert or something, I just knew how to, like, the basics of it."
Additionally, Rittenhouse reiterated his belief that his trial was about the Second Amendment and not racially motivated.
"I think my trial was an example of them trying to come after our Second Amendment rights, a right to defend ourselves, in trying to take our weapons," he stated.
The panel ended with an apparent warning to the mainstream media to write stories about Rittenhouse cautiously.
"Next time you try to turn a situation like Kyle Rittenhouse... every single one of us is going to be standing in your way," the hosts stated. "And one last thing for all the media watching: Kyle Rittenhouse is about to be super rich, so you better be careful about what you write."
Rittenhouse was tried this past November on multiple homicide charges after traveling to Kenosha from his home in Antioch, Illinois, with an AR-15 rifle in August 2020. He ended up in a confrontation with multiple Black Lives Matter protesters, and a series of skirmishes led to Rittenhouse killing two people and injuring a third.
Rittenhouse's defense team successfully argued that Rittenhouse acted in self-defense, and a Kenosha jury found him not guilty on all counts.
The verdict was controversial, and opinions fell particularly along party lines, with liberals decrying the jury's decision as a miscarriage of justice and conservatives lauding the outcome as a win for the Second Amendment.
Newsweek has reached out to Turning Point USA for comment.