Kyle Rittenhouse Trial Forced to Recess After He Breaks Down, Hyperventilates on Stand
The Wisconsin homicide trial of Kyle Rittenhouse was forced to break for recess on Wednesday morning after Rittenhouse began sobbing uncontrollably on the stand.
Kenosha County Circuit Judge Bruce Schroeder called for a brief recess on the trial's eighth day after Rittenhouse broke down while recounting what happened on the evening of August 25, 2020.
While recalling an encounter with Joseph Rosenbaum, whom Rittenhouse fatally shot, the 18-year-old became overcome with emotion and began crying and hyperventilating while trying to describe the scene.
Rittenhouse's lead attorney, Mark Richards, told his client, who was unable to speak, "Take a deep breath, Kyle."
Rittenhouse's mother, who was seen in the courtroom, also began crying.
After a 10-minute break, the court returned to session. Rittenhouse appeared to have calmed down and continued his testimony about the evening of the shooting.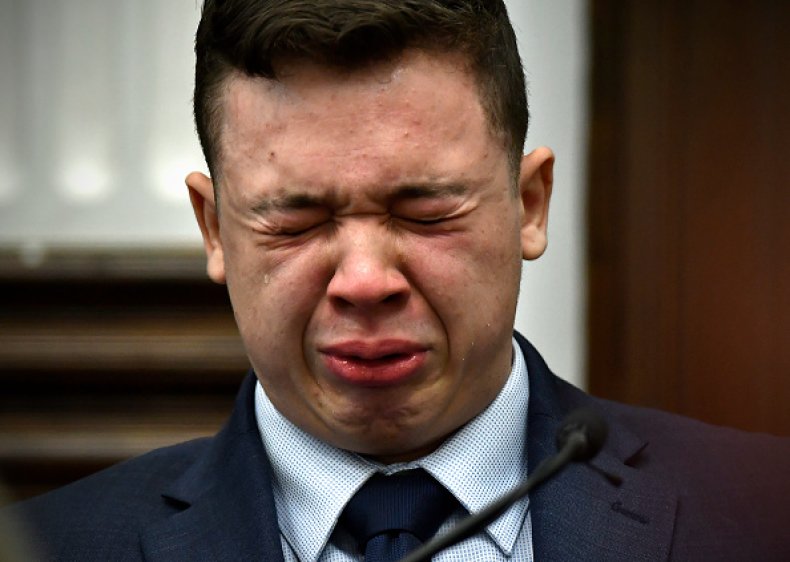 Rittenhouse is facing six charges in connection with the shooting deaths of Rosenbaum and Anthony Huber, as well as the wounding of Gaige Grosskreutz, during a night of racial justice protests in Kenosha.
The most serious of the charges is intentional homicide. Rittenhouse has pleaded not guilty to all charges and contends he acted in self-defense. If convicted, he could face life in prison.
On the stand, Rittenhouse testified that he shot Rosenbaum four times and was in shock as he ran away from the scene and toward a nearby police precinct building.
He told the jury that he planned to turn himself in because "I didn't do anything wrong. I defended myself."
While running, Rittenhouse said he was struck with a skateboard by Huber, which caused him to become lightheaded. He then stumbled and hit the ground.
Rittenhouse testified that while he was getting up, Huber hit him a second time and grabbed his rifle. Feeling the strap coming off his body, Rittenhouse said he fired one shot.
Rittenhouse then recalled Grosskreutz lunging at him with a pistol pointed at his head. He testified that he did not rerack his weapon, as Grosskreutz had testified earlier in the trial.
According to the police report, Rittenhouse had mentioned the skateboard and a bat to investigators, but he never mentioned seeing a gun.
Rittenhouse told the jury he shot Grosskreutz once but was unaware he had hit Grosskreutz in the arm at the time.
He said he did not turn himself in to the Kenosha police because the precinct building was blocked off during the social unrest that evening. He said his mother took him to the Antioch Police Department after he returned to his hometown in Illinois.
Rittenhouse did not appear emotional during the remainder of his testimony.
Update 11/10/21, 12:12 p.m. ET: This story has been updated with new information on Kyle Rittenhouse's testimony.