Kyle Rittenhouse's attorney, Mark Richards, said Saturday that he doesn't believe his client would have won his case "without taking the witness stand and telling his story."
On Friday, a jury in Kenosha, Wisconsin, found Rittenhouse not guilty of homicide or other charges in connection with the deaths of Joseph Rosenbaum and Anthony Huber from last year.
In an interview with ABC's Good Morning America Saturday, Richards said that although putting Rittenhouse on the stand was a "risky move," it was essential for his victory in the courtroom.
"I don't think he could have won without taking the witness stand and telling his story. We tried two mock trials and the one where Kyle testified he did substantially better than the one where he didn't with the mock juries," Richards said.
"He acquitted himself well on the witness stand. He didn't have baggage that a lot of sometimes criminal defendants have. He had no prior records, a clean history. It was definite net-plus," he added.
Rittenhouse fatally shot Rosenbaum and Huber on August 25, 2020, during protests over the police shooting of Jacob Blake, an African American. Throughout the trial, Rittenhouse argued he acted in self-defense when he shot Rosenbaum and Huber and injured Gaige Grosskreutz, who was struck in a bicep and wounded.
Rittenhouse said he traveled to Kenosha to help protect local businesses that had been destroyed during the social unrest.
At the trial, Rittenhouse took the stand, telling the jury: "I didn't do anything wrong. I defended myself."
Charles Coleman Jr., a civil rights lawyer and former prosecutor, told NPR that Rittenhouse was "very well prepped" when he took the stand and "did not come off as smug or indignant," but like a "regular teenager."
"That needed to be something that the jury was reminded of," he said.
During Richards' Good Morning America interview, host Whit Johnson read a portion of a statement that was released by the Huber family following the verdict. The family said that the verdict "sends the unacceptable message that armed civilians can show up in any town, incite violence, and then use the danger they have created to justify shooting people in the street."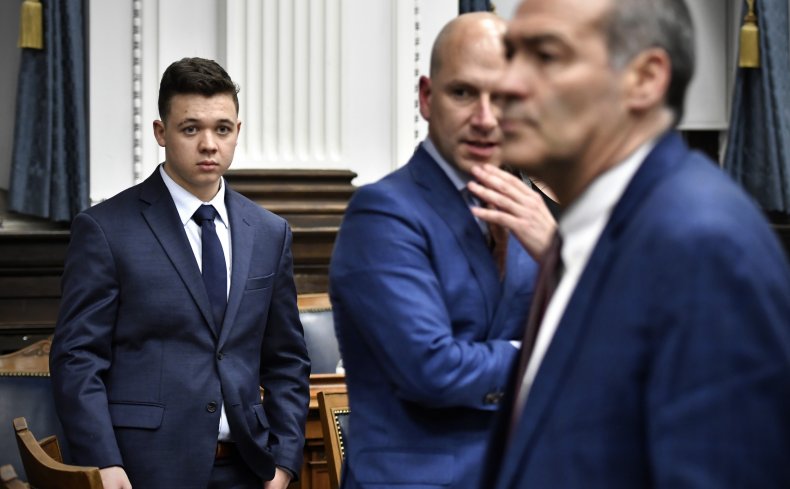 "Do you worry about how this verdict will be received across the country?" Johnson then asked Richards.
Richards said that the verdict is "going to be received by how people want to perceive it," noting that "probably half the community" is "very pro-Kyle" and that there's "people on the other side who want to make this something that it isn't."
"Kyle Rittenhouse was asked to go there and help protect peoples' property after looting and burning the night before," Richards said.
"He was there, he had as much a right to be there as anyone else, and when Mr. Rosenbaum attacked him, and then the mob came after him, he protected himself and that's legal in the state of Wisconsin and most places in the United States," the attorney added.
Johnson then asked: "Has Kyle ever expressed to you that it was a mistake to arm himself and walk into that volatile situation?"
"You know, everybody wants Kyle to show some contrition and say he's sorry. Hindsight is 2020," Richards responded.
"And when I've talked to Kyle if he had to do it all over again, he wouldn't go there. But that clock cannot be unwound. What happened happened and we have to live in the real world, not what we wish happened."